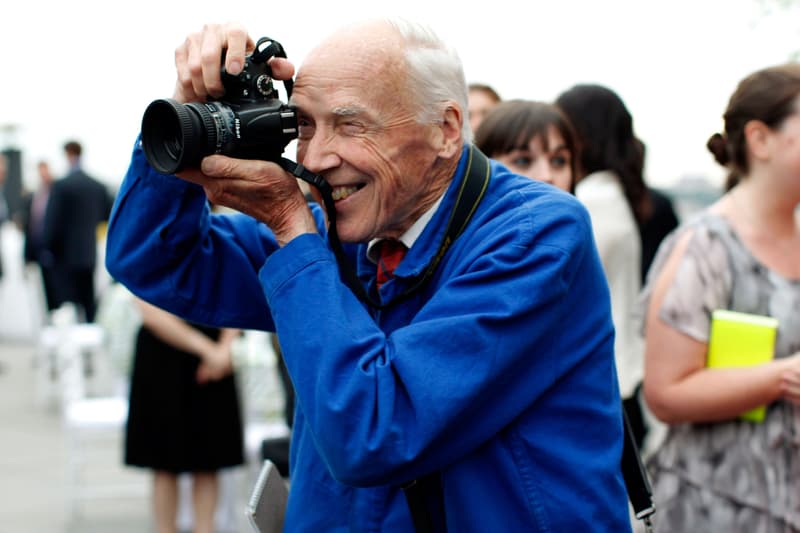 Bill Cunningham Exhibit to Be Shown at New York Historical Society
Memorabilia from the city's beloved street photographer.
---
The late Bill Cunningham will be remembered in an upcoming exhibit at the New York Historical Society. Items from the notable lensman's personal collection were donated to the institution by his close friends and family starting last year. Aptly titled "Celebrating Bill Cunningham," the memorabilia will be on display to the public at the Upper West Side museum from June 8 through Sept. 9.
The New York Times photographer could easily be spotted in the city donning his trademark blue workwear jacket and Nikon camera in tow. Inspired by the streets of New York, he would ride around on his Biria bicycle capturing everything from the high-brow events like the Met Gala, to casual passersby on their way to work. Now, all of these articles will be on view during the exhibit to help celebrate the legacy of the venerated street photographer. Visitors will also be able to see his first Olympus Pen-D 35mm camera, handwritten notes, along with his custom-made hats from when worked as a milliner under the name William J.
Celebrating Bill Cunnigham
New York Historical Society
170 Central Park West
at Richard Gilder Way (77th Street)
New York, NY 10024
June 8 – Sept. 9