Azealia Banks' Twitter Account Gets Suspended
After she said, "Whiteness is a mental illness."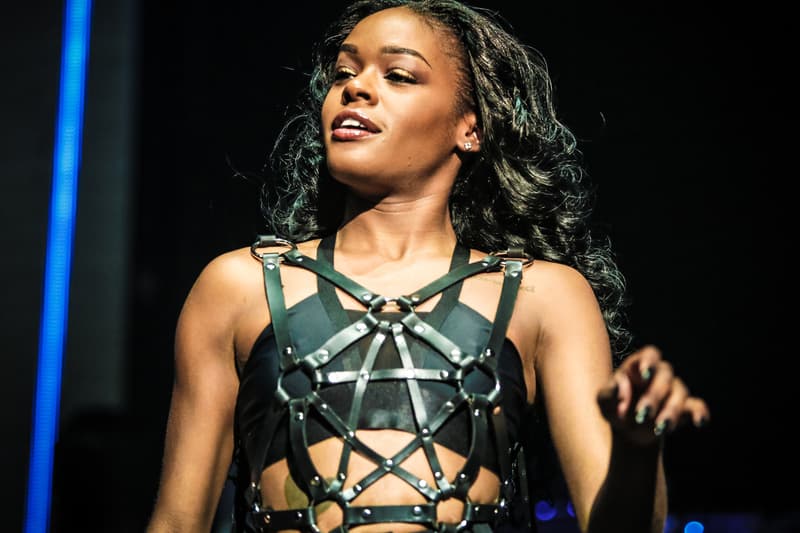 Twitter has recently suspended Azealia Banks' account. When you go on her page, it contains a message that reads, "The Account you are trying to view has been suspended." On Wednesday, Banks got herself in trouble when she fired some racist insults at ZAYN. It started off relatively less heated, when she accused him of copy her "Chasing Time" music video for his new video, "Like I Would." The ex-One Direction member then sent an anonymously-directed tweet that many including Banks herself believed to be directed towards her.
Things then escalated quickly; Banks sent a ZAYN a series of racially derogatory tweets. She didn't stop there, either; she started attacking the entire UK music scene on Periscope, calling grame a "disgrace to rap culture in general" and that the genre's artists "cannot f*cking rap." As a result, UK's Rinse FM dropped Banks as the headliner of its Born & Bred Festival; UK's Home Office has also allegedly investigated Banks' tweets. Banks has only partially apologized: "Remember that offense is never given, it is only taken. I apologize to everyone who TOOK offense."
Being suspended on Twitter didn't stop her, though. Banks took to Instagram and shared that she will be "writing an essay called 'whiteness is a mental illness.'" She says that even though she's insulted different races, it was only when she said "whiteness is a mental illness" on Twitter that the account got suspended.