8 Cannes Film Festival 2016 Premieres Worth Your While
From the potential Oscar contenders to box office hits starring Robert De Niro, Ryan Gosling, Keanu Reeves, and more.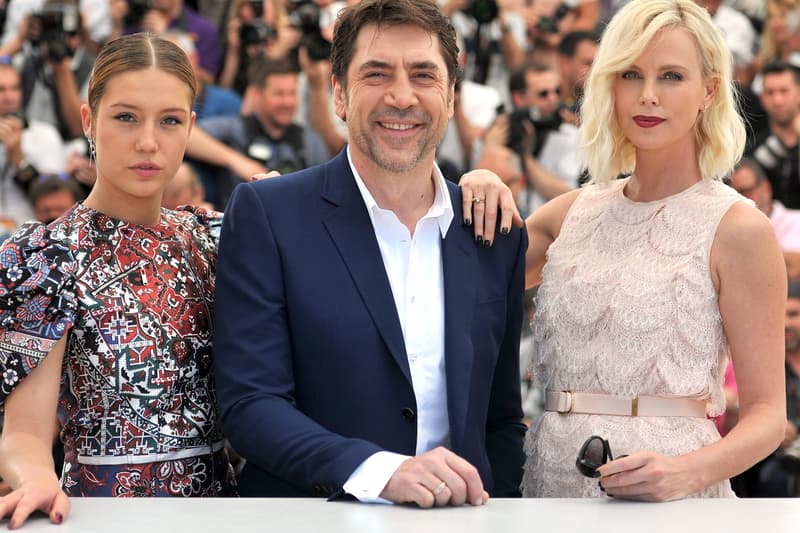 With the 2016 Festival De Cannes officially underway this year's lineup of films has come surrounded with plenty of buzz. As the festival enters its 69th year the juggernaut that is the most prestigious film festival in the world certainly doesn't seem to be slowing down. More than ever we are seeing big Hollywood releases and Oscar-winning films taking their first breath in Cannes. You only have to look at the wide-spread success of Mad Max: Fury Road since premiering at Cannes last year, which went on to receive 10 nominations and six wins at the Academy Awards.
However for every big ticket picture there is a more modestly budgeted story being told and for every famous face, a new fresh face is uncovered for the world to experience for the very first time. This year's festival promises to deliver plenty of new talent with the likes of Adèle Haenel, Ruth Negga, Golshifteh Farahani and Caitriona Balfe; an Irish beauty who shares the silver screen with George Clooney and Julia Roberts in the Jodie Foster directed Money Monster. Some more familiar names to also feature in this year's line up are Robert De Niro, Ryan Gosling, Russell Crow, Shia LaBeouf, Jesse Eisenberg, Blake Lively, Steve Carell, Kristen Stewart and Charlize Theron. Another exciting aspect for the 69th edition of Cannes is the inclusion of a number of highly regarded film directors such as Woody Allen, Steven Spielberg, Martin Scorsese and Spain's Pedro Almodóvar.
So with plenty of widespread talent, a variety of genres and something for everybody here are 8 films to keep an eye out for at this year's festival. From the potential Oscar contenders to box office hits and those worthy of taking out the 2016 Palme d'Or.
American Honey
Directed by: Andrea Arnold.
Starring: Shia LaBeouf, Sasha Lane, Riley Keough.
Star (Sasha Lane), a teenage girl from a troubled home, runs away with a traveling sales crew who drive across the American Midwest selling magazine subscriptions door to door. Finding her feet in this gang of teenagers, one of whom is Jake (Shia LaBeouf), she soon gets into the group's lifestyle of hard-partying nights, law-bending days, and young love. This three hour film is both incredibly intriguing and edgy and has been nominated to compete for the Palme d'Or. It has been considered a favourite for the award and already been tipped to successfully crossover into a mainstream audience.
Julieta
Directed by: Pedro Almodóvar.
Starring: Emma Suárez, Adrianna Ugarte, Daniel Grao, Inma Cuesta.
Julieta lives in Madrid with her daughter Antía. They both suffer in silence over the loss of Xoan, Antía's father and Julieta's husband. But at times grief doesn't bring people closer, it drives them apart. When Antía turns eighteen she abandons her mother, without a word of explanation. Julieta looks for her in every possible way, but all she discovers is how little she knows of her daughter. Juileta is about a mother's struggle to survive uncertainty. It is also about fate, guilt complexes and that unfathomable mystery that leads us to abandon the people we love, erasing them from our lives as if they had never meant anything, as if they had never existed. Juileta has been nominated to compete for the Palme d'Or. Almodóvar's long list of success at the Cannes Film Festival makes this a must see.
Juste La Fin Du Monde (It's Only The End of The World)
Directed by: Xavier Dolan.
Starring: Nathalie Baye, Vincent Cassel, Marion Cotillard.
After 12 years of absence, a writer goes back to his hometown, planning on announcing his upcoming death to his family. As resentment soon rewrites the course of the afternoon, fits and feuds unfold, fuelled by loneliness and doubt, while all attempts of empathy are sabotaged by people's incapacity to listen and love. Juste La Fin Du Monde is also nominated to compete for the Palme d'Or. With this film being about how modern societies systems function and fail its sure to grab attention.
The Last Face
Directed by: Sean Penn
Starring: Javier Bardem, Charlize Theron, Adele Exarchopoulos.
"The Last Face" centers around a love affair between Dr. Miguel Leon, a relief-aid doctor, and Dr. Wren Petersen, the director of an international aid organization. Set against the devastating backdrop of war-torn Liberia, Miguel and Wren must find a way to keep their relationship alive in extraordinarily difficult conditions battling their mutual passion for the value of life matched by the intensity of their diametrically opposed opinions on how best to solve the conflict that surrounds them. The Last Face is nominated to compete for the Palme d'Or. Given Charlize Theron's success with Mad Max last year it will be interesting to see how she fairs in back to back Cannes appearances. Also notable to mention this film is tipped to receive Oscar nominations.
Cafe Society
Directed by: Woody Allen
Starring: Jeannie Berlin, Steve Carell, Jessie Eisenberg, Blake Lively, Kristen Stewart.
Woody Allen's 47th film is a romantic comedy drama set in the 1930s, New York. Jessie Eisenberg plays Bobby Dorfman, a young man who has trouble putting up with his bickering parents and his gangster brother. In search of a change of scenery, he decides to go and try his luck in Hollywood where his high-powered agent uncle Phil hires him as an errand boy. In Hollywood he soon falls in love with Bonnie (played by Jessie Eisenberg) who is in a relationship. Finding his muse in demur, Bobby settles for friendship until one day, Bonnie announces that her relationship has end, and the script takes a romantic turn. Cafe Society is not in contention to compete for the Palme d'Or. With this star studded cast its hard to look past as being one of the potential highlights of the festival.
Money Monster
Directed by: Jodie Foster
Starring: George Clooney, Julia Roberts, O'connell Jack, Dominic West, Caitriona Balfe.
In the real-time, high stakes thriller Money Monster, George Clooney and Julia Roberts star as financial TV host Lee Gates and his producer Patty, who are put in an extreme situation when an irate investor who has lost everything (Jack O'Connell) forcefully takes over their studio. During a tense standoff broadcast to millions on live TV, Lee and Patty must work furiously against the clock to unravel the mystery behind a conspiracy at the heart of today's fast-paced, high-tech global markets. Money Monster is not in contention to compete for the Palme d'Or. More likely to be a commercial hit than an Oscar contender however has a great cast and promises plenty of action with a well written storyline.
The BFG
Directed by: Steven Spielberg
Starring: Mark Rylance , Ruby Barnhill, Penelope Wilton, Jemaine Clement.
The talents of three of the world's greatest storytellers, Roald Dahl, Walt Disney and Steven Spielberg, unite to bring Dahl's classic to life. Directed by Spielberg, The BFG tells the imaginative story of a young girl and the giant who introduces her to the wonders and perils of Giant Country. The BFG, while a giant himself, is a Big Friendly Giant and nothing like the other inhabitants of Giant Country, standing 24-ft-tall with enormous ears and a keen sense of smell, he is the smallest of the giants and a vegetarian. Upon her arrival in Giant Country, Sophie is initially frightened, but realizes the BFG is quite charming. He teaches Sophie all about the magic of dreams. Having both been on their own in the world up until now, their affection for one another quickly grows. The BFG is not in contention to compete for the Palme d'Or. This film has been long anticipated and could potentially receive Oscar nominations. A fan favorite for generations of children this Spielberg epic is firming to be a global hit and a must see.
The Neon Demon
Directed by: Nicolas Winding Refn
Starring: Elle Fanning , Jena Malone, Abbey Lee, Keanu Reeves.
When aspiring model Jesse moves to Los Angeles, her youth and vitality are devoured by a group of beauty-obsessed women who will use any means necessary to get what she has in The Neon Demon, the new horror thriller from Nicolas Winding Refn. The Neon Demon is in contention to compete for the Palme d'Or. This film has been described as 'Carrie meets Mean Girls meets Blade Runner' and with a young up and coming cast this film should grab a lot of attention beyond the festival.