XXXTENTACION's First Post-Jail Show Was Basically a Riot
And chants of "F*ck Drake" filled the venue.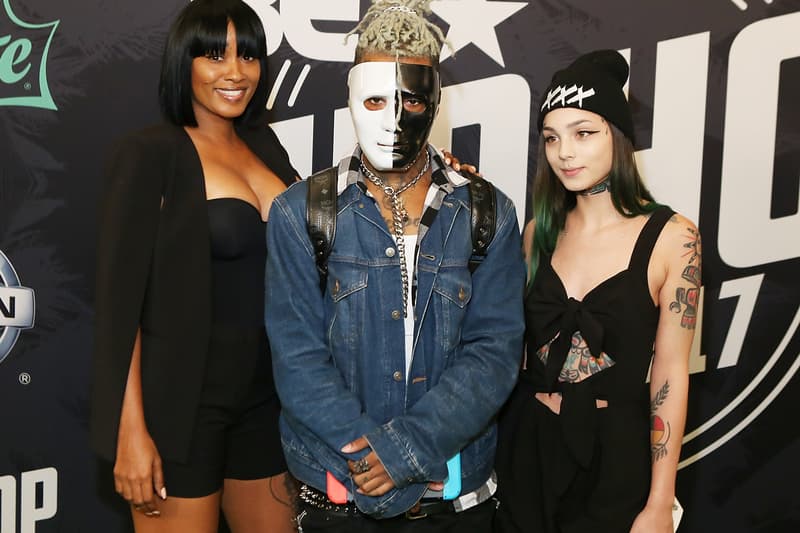 Whether it's his criticisms of Drake's cultural appropriation or his calls for a rap battle with the OVO superstar, XXXTENTACION has been ensuring his name stays in headlines. The young Florida artist has only been free for a couple of weeks, but he's already stirring up a storm on the internet. As XXL reports, XXXTENTACION's first post-jail performance was a cause for controversy as well. After attempting to hold a "surprise" show in Miami last night, the "Look At Me" rapper was met with an overzealous response from fans and law enforcement. The end result of XXX's Friday night appearance: a near-riot. "Police escorted him to safety because he's a f*cking superstar, and his presence damn near incited a riot," XXX's manager tells XXL in an official statement.
Courtesy of some fan-shot footage, you can check out clips of what went down at XXXTENTACION's surprise outing below.
5`2 @xxxtentacion Gets escorted by police at Miami show after Fans Start riot *FULL VIDEO OF RIOT, ESCORT, AND XXX BEING LET FREE* pic.twitter.com/XenMeXqSFq

— Diss Entertainment (@ThedissrapperE) April 8, 2017
@xxxtentacion concert was shut down before he got a chance to perform. Crowd chanting "fuck drake" pic.twitter.com/4PoeMKXKQ4

— Joe Austin (@internetskater) April 8, 2017
@xxxtentacion lmfaooo iconic pic.twitter.com/clTQBY5GX7

— Supreme3rdEye光皮? (@Supreme3rdEye) April 8, 2017
@xxxtentacion is a god. pic.twitter.com/fV3DKY0gAF

— MAKE OUT HILL – XXX (@Jahsxh) April 8, 2017
@xxxtentacion Not arrested pic.twitter.com/OCFXB2kIMQ

— Noe Subias⚰ (@fvcknoe) April 8, 2017
Xxxtentacion ain't letting up on Drake . This from his show last night pic.twitter.com/uqJMTa8vkp

— DJ Akademiks (@IamAkademiks) April 8, 2017