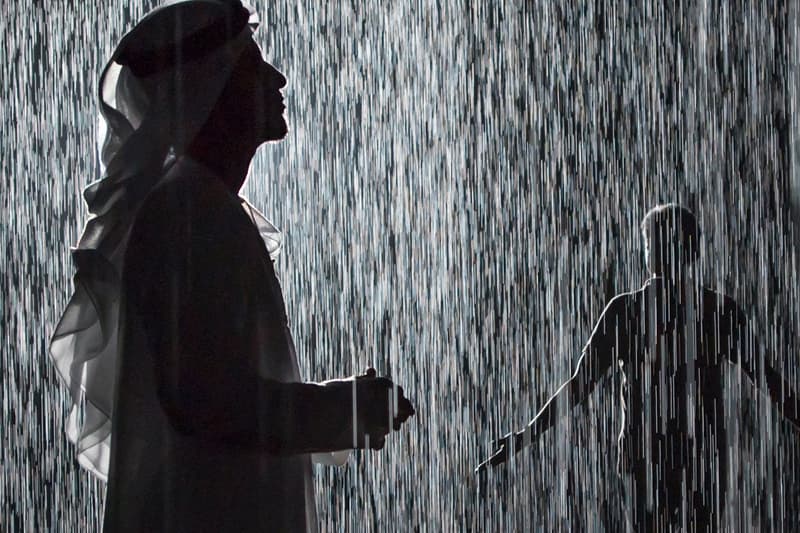 World's First Permanent 'Rain Room' Installation Arrives in UAE
Experience a rainstorm without getting wet.
---
rAndom International's most famous Rain Room installation recently got a permanent home in the small UAE city of Sharjah. Visitors entering the immersive 1,460-square-meter space will experience an indoor rainstorm created using approximately 1,200 liters of self-cleaning recycled water. The best part of the installation is that you can't get wet. The installation boasts advanced trigger motion sensors that detect human movements, stopping the rainfall wherever people are located inside the space. The first Rain Room made its debut at Barbican London back in 2012 and was also installed in New York City's MoMA the following year as observed in the video below.
The installation is currently open to the public at the Sharjah Art Foundation. In recent art news, we offer a look inside Takashi Murakami's recent "HEADS⟷HEADS" exhibition at New York City's Galerie Perrotin.
Sharjah Art Foundation
c/o Sharjah Art Museum
PO Box 19989