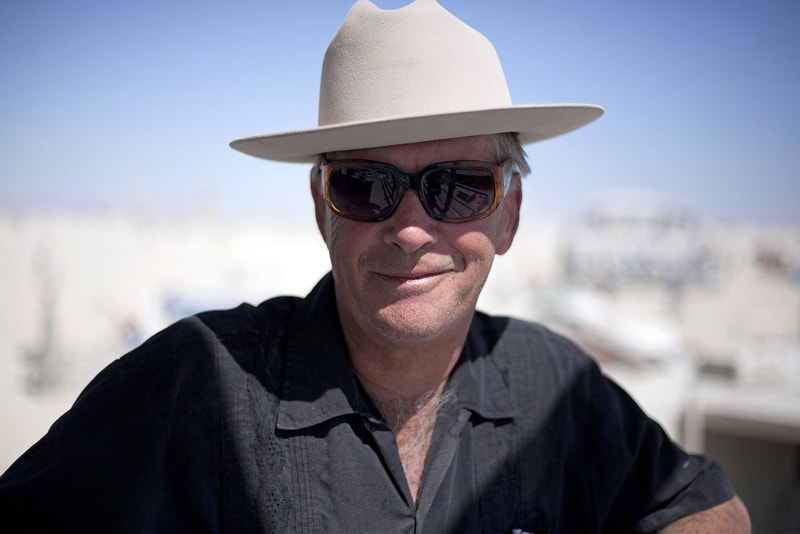 Burning Man Founder Larry Harvey Has Passed Away
The influential mind behind the globally-renowned arts festival.
---
Founder of Burning Man festival, Larry Harvey, has passed away at the age of 70 in San Francisco this past Saturday. Harvey has been suffering from a massive stroke since early April, as per CNN. "Burning Man culture has lost a great leader and an inspiring mind," expressed festival CEO Marian Goodell in a statement. "He adeptly interpreted the manifestation of what became a movement. I have lost a dear friend who I've known, loved, and worked beside for nearly 22 years."
The festival launched its first installment back in 1986 as a small bonfire gathering for the summer solstice. The event moved its location from San Francisco to the Black Rock Desert in Nevada in 1990. Since then, the festival began to expand with mindblowing artworks spanning installations, sculptures and architectural spaces envisioned by leading creatives across the globe. Over 70,000 people flock to the desert each year to celebrate Burning Man. Moreover, the event has extended its celebration to 85 international locations.
"Larry was never one for labels. He didn't fit a mold; he broke it with the way he lived his life. He was 100 percent authentic to his core," said Goodell. "For all of us who knew or worked with him, he was a landscape gardener, a philosopher, a visionary, a wit, a writer, an inspiration, an instigator, a mentor, and at one point a taxi driver and a bike messenger."
Head over to Burning Man's official website to learn more.