LeBron James Is Being Sued for Allegedly Ripping off a TV Series
A show centered around haircuts and success stories.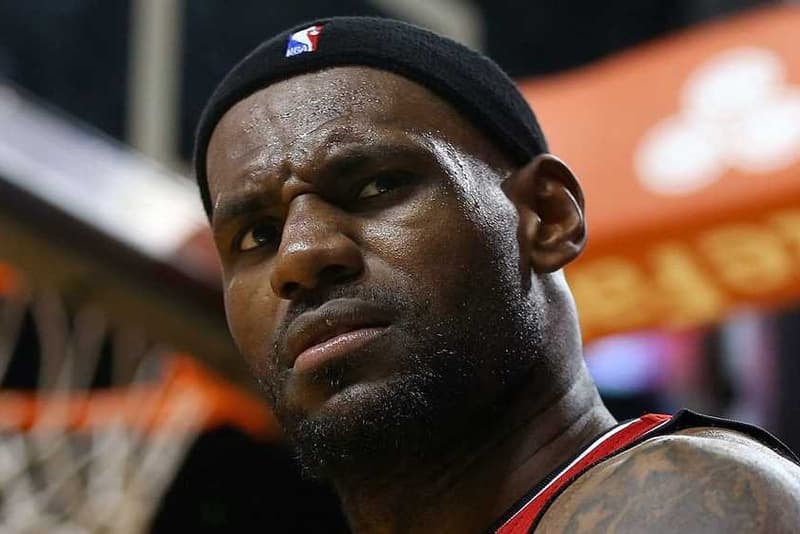 A few weeks ago, news of LeBron James and his UNINTERRUPTED media group began to surface, as the unit was on the verge of launching a full-scale legal war with the University of Alabama for the Crimson Tide football team's "Shop Talk" show, which ironically enough closely resembled King James's "The Shop." And now, flipping the script so-to-speak, it appears that a third piece to the puzzle has been introduced and are now looking to take action against James and crew.
According to TMZ Sports, Adventure Enterprises recently filed a suit claiming that they previously pitched a show called "Shop Talk" to LeBron, in which celebrities would come into a barber shop for their ritual fades while sharing coming-of-age stories of their respective climbs to the top. The firm also claims that both sides shot ideas back and forth over a two year period, where a premise would be streamlined to then propose to different networks.
As per the suit, LeBron cut all ties with Adventure Enterprises and instead created his own series, placing the NBA superstar with his peers, "while engaging in an intimate conversation describing cultural experiences." Adventure Enterprises claims that when it contacted the UNINTERRUPTED team, they were assured it was a one-off episode and it would not happen again. This, of course, was not the case, as another episode aired on ESPN.
As it stands now, Adventure Enterprises is seeking an injunction prohibiting LeBron and his team from creating any more episodes, while also seeking a sizable payout.
Meanwhile, in other sports news, adidas expresses interest in signing Colin Kaepernick if he lands in the NFL next season.