Exploring The Sounds Behind Drake's 'VIEWS'
Exploring the inner workings of 'VIEWS'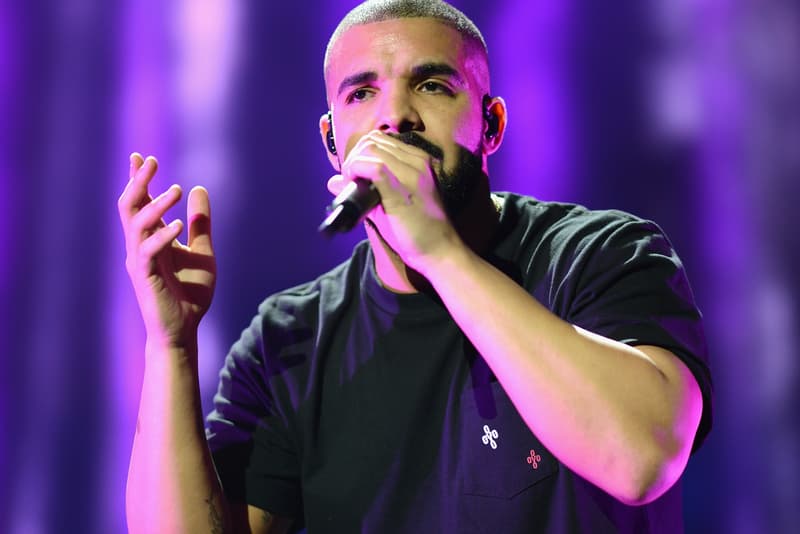 With the new "event album" culture comes a wave of interest in the "artists behind the artists" and the individuals responsible for the sounds and samples on major records. As the rollout for Drake's fourth studio album VIEWS continues, it's going to take some time to digest the entire LP as a body of work, but the people who created the songs sampled for the project are instantly recognizable. From obscure R&B singles to proto-rap cuts to dancehall stars and DMX, Drake and his crew really ran the gamut when it comes to the sonic palette that created VIEWS. As you ready that next listen of VIEWS, we decided to prepare a list that takes a look at the artists behind the scenes set in VIEWS.
1. Popcaan
In the past few years, reggae artist Popcaan has emerged as one of the biggest stars in his home-country of Jamaica and one of the region's artists with most crossover potential. He's been co-signed by Drake and his OVO crew in the past, who even collaborated with Popcaan for the "Unruly Prayer" visual. Popcaan's highly-anticipated 2014 debut album Where We Come From also featured Pusha T and production from Dubbel Dutch, Dre Skull and more, while its reception was overwhelmingly positive. Popcaan was initially recruited for the VIEWS single "Controlla," but his original contribution was removed in lieu of a sample of his Where We Come From song "Love Yuh Bad" on Drake's Rihanna collaboration "Too Good."
2. Beenie Man
If Popcaan is part of the current and upcoming class of Jamaican music stars, Beenie Man is one of the scene's longtime legends. A Grammy winner and chart-topping success, Beenie Man has released over 20 albums in his storied, decades-long career. On VIEWS, Drake's producers looked to Beenie Man's 1995 Blessed track "Tear Off Mi Garment" for the sample on "Controlla." The song itself borrows a lot of elements from Jamaican dancehall music, so the sample certainly fits perfectly.
3. Mavado
Another Jamaican dancehall star, Mavado's music receives new life on the VIEWS openers. His Serani-assisted 2007 track "Dying" — an integral part of his debut studio album from that year — is sampled for beginning cut "9." With Mavado continuing to reinvent and rejuvenate his career by reaching out to popular, talented U.S. rappers like Future for his new singles, maybe the next stage in Mavado's musical existence will yield a Drake collaboration.
4. Malcolm McLaren
Malcolm McLaren isn't exactly a name many Drake fans will be familiar with, he's a legendary jack-of-all-trades innovator credited with aiding in the rise of punk, hip-hop, vogueing and more. He combined fashion and music decades before the era of Kanye West, and spearheaded the very beginning of Sex Pistols' movement. Over the course of several decades, he built up highly-influential acts like The New York Dolls, dropped eight albums of his own, and tried his hand at everything related to the art around him. His 1983 Duck Rock track "World's Famous" was sampled for Drake's VIEWS song "Feel No Ways."
5. Mary J. Blige
One of the biggest icons to emerge out of R&B in the past few decades, Mary J. Blige has sold several million albums, made well over a 100 different guest appearances on other songs, starred in big-budget films, and released close to a dozen different studio albums. In recent years, her career has received new life courtesy of her work alongside Disclosure and Sam Smith. On Views, her 1994 track "Mary's Joint" appears in sample form on "Weston Road Flows."
6. DMX
Despite his issues and negative press in recent years, DMX was once one of the rap game's greatest success stories. His debut album It's Dark and Hell Is Hot and third LP …And Then There Was X produced the singles "How It's Goin' Down" and "What These Bitches Want," both of which were sampled for VIEWS. Drake's team looked to the aforementioned singles for the samples on album effort "U With Me?"
7. The Winans
A gospel and soul act from Detroit, Michigan, The Winans saw most of their success and creative heights in the 80's and early 90's. On Drake's new album VIEWS, one of their deep cuts "Question Is" is sampled for one of the album's closing cuts, its title track. Throughout their 20-plus years of existence, The Winans produced ten full-length albums together, with their last original project together being the 2000 Christmas album Christmas: Our Gifts to You.
8. Brandy
One of the most talented and successful R&B songstresses of the 90's and early 00's, Brandy topped many charts and sold tens of millions of albums in her prime. While she might not make as significant impact in 2016 as she did in her heyday, the sound she helped create and evolve remains relevant to today's pop, rap and R&B landscapes. For his new album, Drake's "Fire & Desire" is built on a sample of Brandy's 1994 self-titled debut album track "I Dedicate (Part I)."
9. Ideal
Ideal were one of many R&B "boy bands" produced in the 90's and early 00's, and while they were lost in the flood of likeminded acts and never neared the heights achieved by groups like Jodeci, they made their mark. The Houston quartet's 1999 debut album spawned the hit-record "Whatever," and its collection of singles counts the VIEWS-sampled song "Get Gone" among its ranks. Over 15 years later, "Get Gone" might finally receive more respect thanks to Drake's use of the song on "Faithful."