Cardi B to Be First-Ever 'The Tonight Show' Co-Host
Joining Jimmy Fallon to interview guests and perform.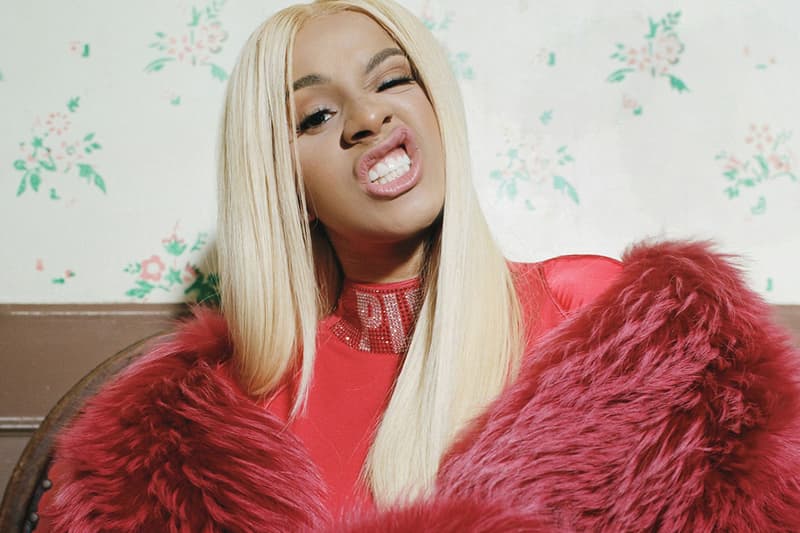 After granting Jimmy Fallon a rousing interview in December, Cardi B will return to the show on April 9. This time, however, instead of being the interviewee, Cardi will join Fallon on the other side of the table, as she becomes the first-ever The Tonight Show co-host.
The news comes at a time when The Tonight Show is sliding in the ratings, losing out to rival programs hosted by Stephen Colbert and Jimmy Kimmel; Fallon's ratings have slipped 15 percent since last year, now averaging about 2.8 million viewers, while Colbert's The Late Show ratings have shot up 24 percent, drawing over a million more viewers than Fallon, while Jimmy Kimmel Live!'s 2.3 million viewers are a 2 percent improvement over 2017 results. Cardi B's interview on The Tonight Show went viral, however, drawing over 16 million views on YouTube. This prompted NBC to solicit Cardi as a co-host and musical performer for Monday's show.
Time will tell if this leads to a longer-lasting partnership. For now, watch the original interview below.
Most recently, Kali Uchis brought out Tyler, the Creator on Fallon's stage.