Andre 3000 Says OutKast & A Tribe Called Quest Planned a Collaborative Album
This could have changed the game.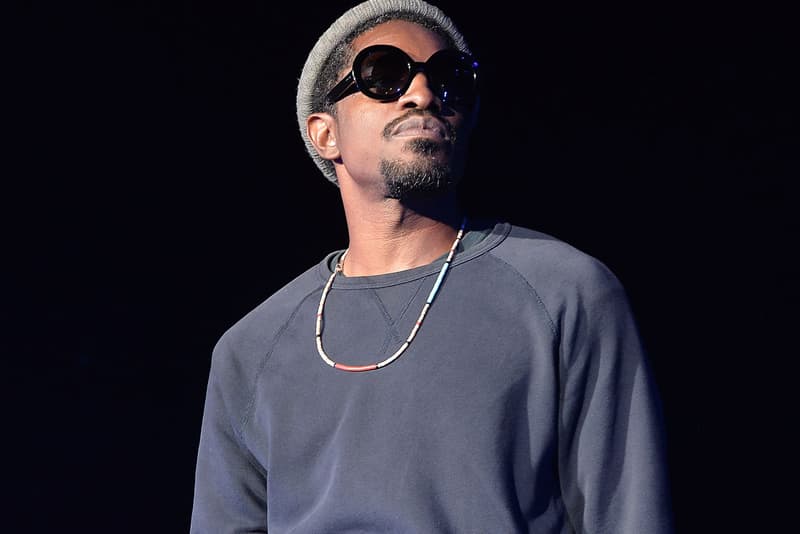 In the wake of A Tribe Called Quest legend Phife Dawg's passing, Andre 3000 has revealed some incredible information regarding his own duo OutKast and the NYC trailblazers. During his speech as a speaker during last night's 'A Celebration of Phife' event, 3 Stacks divulged the following:
I'm going to say some interesting news and some disappointing news at the same time. About a year or two ago, we were talking about doing a Tribe Called Quest and Outkast album. Yeah. For whatever reason, it did not happen. I don't want to let the time go by, because you never know. And that's one of the biggest things about regret. Whatever reason we didn't do it, it was on our plate and we just… let it go for our own personal reasons.
Concluding the statement, Andre said:
I don't have no big message or speech or nothing but just, "Keep that sh*t going." And Tribe meant everything to me. They are everything. It's always, "Who are the greatest groups?" F*ck that sh*t. [Points to Tribe Called Quest.] This dude [Q-Tip] taught me what kind of rapper I wanted to be. My first rap, I remember it now, it was "Young and naive/Alive I keep the dream/Writin' funky lyrics at the age of 16." I wrote it because of you. [Points to Q-Tip.] I didn't even know what the word naive meant.[Crowd laughs.] Q-Tip taught me words. "Elation." I'm sitting in high school like, "Damn I gotta look this sh*t up." "I'm filled with elation." Ohhhhh, okay. We can use these words too? We can be smart Yeah, man. He gave me fuel. And I gotta give the young n*ggas fuel. We gotta quit hatin' on each other. To Phife.
Besides Andre 3000, artists such as Kanye West and other members of ATCQ also shared words of wisdom with the audience.