Join the Advisory Board Crystals Capsule Launch Party at Patron of the New
A chance to shop the "A Study in Camouflage II" collection and possibly see a surprise musical performance.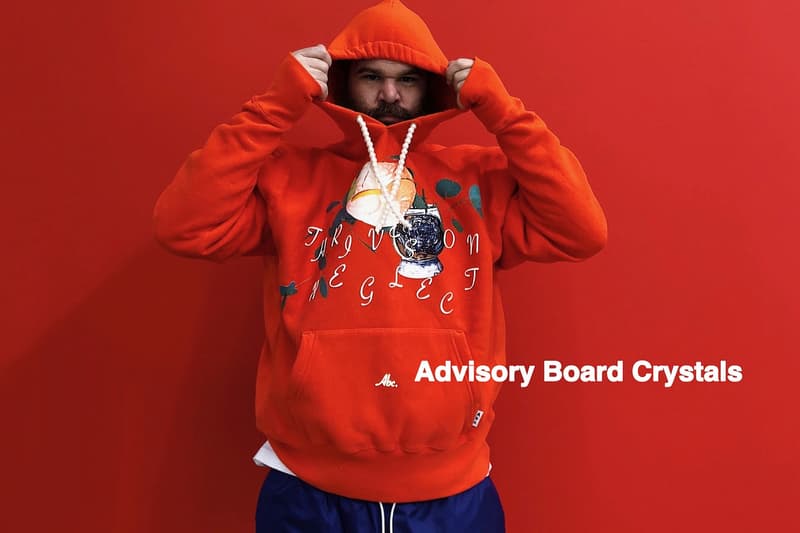 Advisory Board Crystals is once again linking up with renowned New York City boutique Patron of the New for an exclusive collection titled "A Study in Camouflage II." The new range is a follow up to the duo's capsule release last year. Part II is an extension of Abc.'s expertise in print, pattern and color as there will be eye-catching tees, sweats, trousers and outerwear.
Some standouts in the over 70+ unique piece collection include the multi-print reflective pants, an orange faux gator tote and an animal print lined luxury work coat. There will also be an array of special collaborations for this exclusive collection.
In traditional Patron of the New style, you can never rule out a surprise performance alongside the installation. The unique pop-up space will carry all the aforementioned pieces and is open to the public. The official launch begins on April 30 at 7 p.m. EST.
Click the flyer below to RSVP now.
Advisory Board Crystals "A Study in Camouflage II" Exclusively for Patron of the New
151 Franklin Street
New York, NY
April 30, 7 p.m. EST