A Recap of SXSW with Big Grams, The Roots, Anderson .Paak, Rae Sremmurd, and More
Hosted by the Bud Light Factory Showcase at SXSW.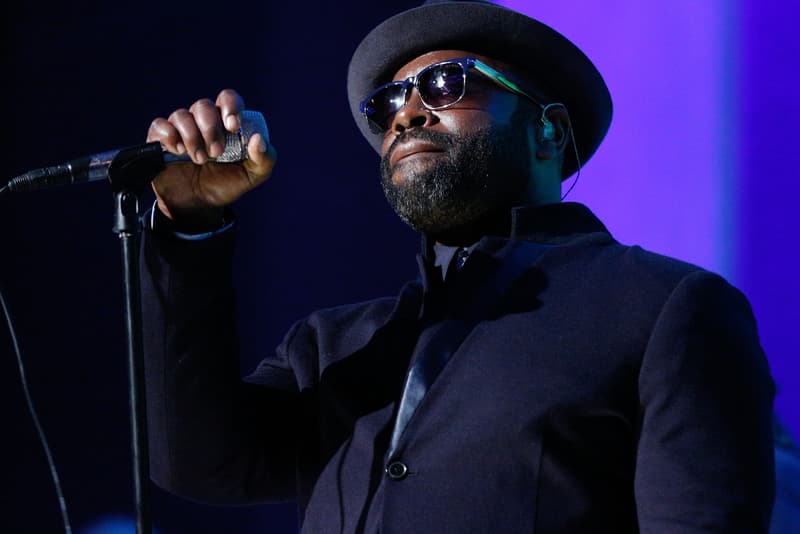 South By Southwest always presents its best and most anticipated performances on it's final day — Saturday. And although the Bud Light Factory's official showcases included sets from artists such as A$AP Ferg, Rae Sremmurd, Bleachers and KING throughout its four day event, it was its final day that brought heavy hitters such as The Roots and several surprise guest appearances to the stage.
Saturday marked the first time The Roots brought their Jam Session to SXSW, where the band performed alongside Ashanti, Talib Kweli, Too Short, Naughty By Nature, Yo Gotti, X Ambassadors, Emily King and Big Grams (a collaborative side project featuring OutKast rapper Big Boi and electro duo Phantogram). The mood was celebratory, considering that the event showcased Bud Light's new bottled and can design, which features their trademark AB crest (which the brand hasn't done for 15 years).
Big Grams first came to fruition in December 2010, when Big Boi stumbled across Phantogram's "Mouthful Of Diamonds," and put the track onto his website as the "Jam Of The Week." Member Sarah Barthel saw the post and contacted Big Boi, which led to Phantogram collaborating on the latter's 2012 solo album, Vicious Lies and Dangerous Rumors.
Ultimately, Big Boi and Phantogram decided to create a seven song EP under the name Big Grams, which was released in September of last year. Primarily produced by Phantogram, the release featured contributions from Run The Jewels, Skrillex and 9th Wonder, and blended experimental sounds with the type of raps we've come to expect of Big Boi.
Seeing the EP come to life in a live setting was exciting for not only audience members present for the group's performance, but for the performers themselves.
"The energy was great," Barthel said. "Playing alongside The Roots, as well as sharing the stage with so many other artists we enjoy, made the entire thing feel like a party."
And although Big Grams is solely Big Boi and Phantogram, they wouldn't mind having some hologram guest appearances for future performances.
"Our drummer would be John Bonham, our guitarist would be John Frusciante and our backup singer would be John Lennon," said Phantogram's Josh Carter. "And Bob Marley," added Big Boi.
As for who they would like to have on another Big Grams release in the future, they're keeping that secret.
"We can't tell you man," Big Boi said. "There's too much biting going on out here, so you'll just have to see when it happens."