Miguel, Arcade Fire's Win Butler & Kamasi Washington Covered Drake's "Hotline Bling" Together
Best Drake cover ever?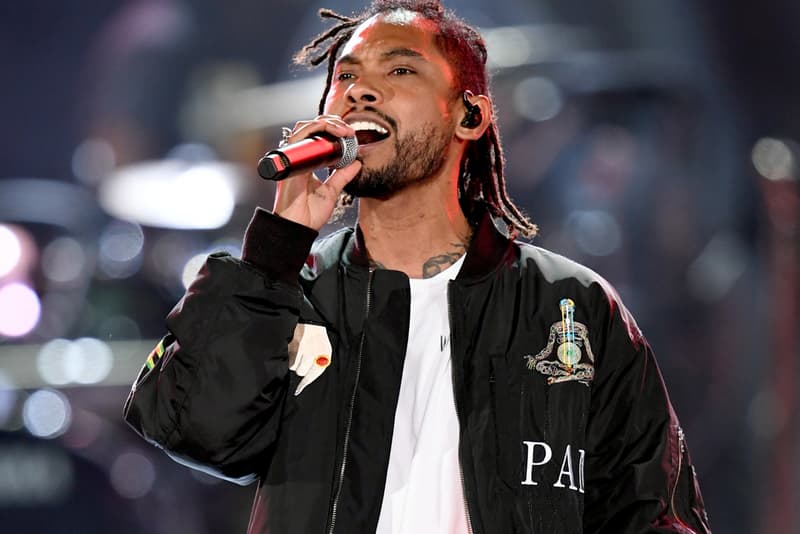 Well, this is certainly a musical curveball. Over the weekend, Arcade Fire frontman Win Butler and Miguel served as creative directors of an "all-star jam" at Okeechobee Music & Arts Festival in Miami, Florida. Known as the PoWoW!, the "once-in-a-lifetime collaborative concert" united Miguel and Butler with equally-talented musicians such as Kamasi Washington, John Oates and more. During the star-studded jam-act's showcase, they cooked up a very unorthodox live cover of one of the biggest singles in recent memory, Drake's "Hotline Bling." Out of all the "Hotline Bling" covers, reworks and flips you can find on YouTube and beyond, this is certainly one of the standouts. If only the band brought together for this stage had some joint studio sessions to their names. Check out some fan footage of the outing below, and run on over to Miguel's Periscope for a better listen/view.
John Oats, Miguel & Win Butler covering Hotline Bling, why not? #okeechobeefest pic.twitter.com/F8ASmKzCMZ

— alphabox (@alphabox) March 6, 2016