Mark Zuckerberg Takes out Full-Page Newspaper Ads to Issue Privacy Breach Apology
Appearing in several noted U.K. and U.S.-based publications.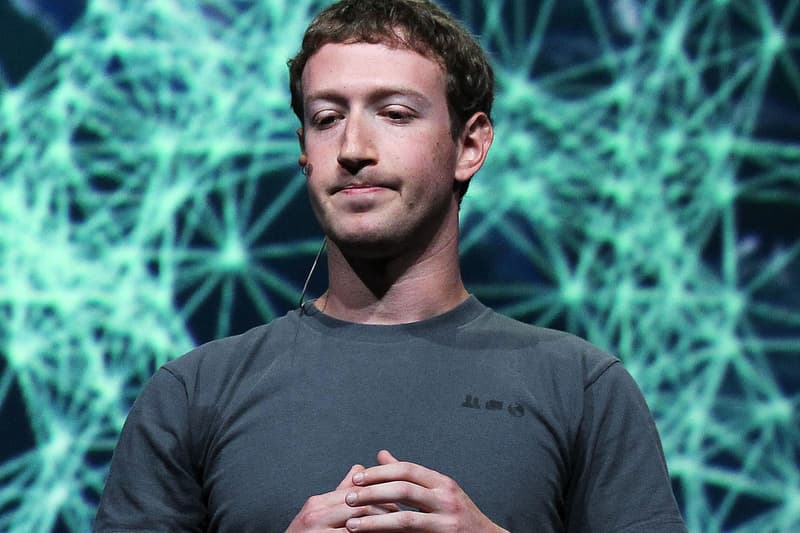 1 of 2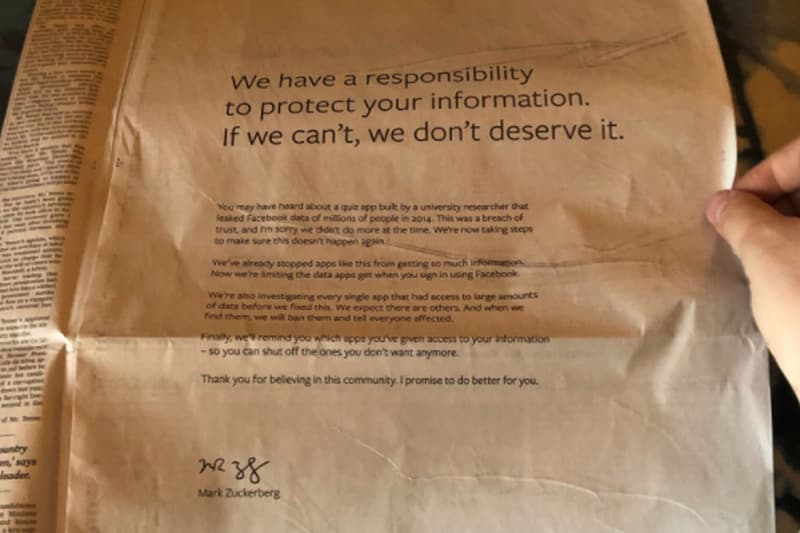 2 of 2
Aside from releasing a statement through Facebook, while also verbally apologizing through his CNN broadcast interview, Mark Zuckerberg and his FB team took out full-page ads in several key UK and U.S. newspaper publications to issue an apology for the social media channel's well-publicized privacy breach.
The ads, which appeared in The Observer, The Sunday Times, Mail on Sunday, Sunday Mirror, Sunday Express, Sunday Telegraph, The New York Times, The Washington Post, and The Wall Street Journal take the form of an apology penned by Zuckerberg himself.
As part of his written apology, Zuckerberg wrote:
"You may have heard about a quiz app built by a university researcher that leaked Facebook data of millions of people in 2014. This was a breach of trust, and I'm sorry we didn't do more at the time. We're now taking steps to make sure this doesn't happen again."
The ads also touched upon plans to limit apps from obtaining information in a similar manner to Cambridge Analytica, while performing audits on others that also had access to large amounts of user data.
What are your thoughts on Mark Zuckerberg's latest action? In case you missed it, Elon Musk deleted Tesla & SpaceX's Facebook pages.
Facebook took out full page ads in the NYT, WSJ, WashPost, and 6 UK papers today https://t.co/kMA822kTpU pic.twitter.com/CUEYwyWuTT

— Brian Stelter (@brianstelter) March 25, 2018