Watch Skrillex Perform With His Old Emo Band, From First To Last
A reunion maybe in the works.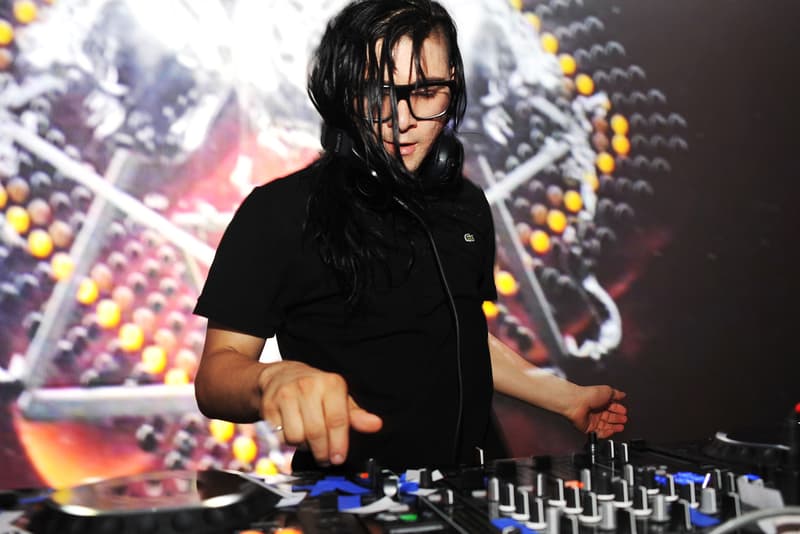 Before he took over the EDM world, Skrillex (previously known as Sonny Moore), joined a Florida-based emo band in 2004 called From First To Last. They would record two albums but Moore would eventually leave in 2007 to pursue a solo career in EDM. From there, the rest is history. Last night however, during a show in Los Angeles, the renowned EDM star brought out his former emo band where they performed songs from their previous two albums. A very rare moment for sure, check out the footage below.
FROM FIRST TO LAST WITH @Skrillex at @emonightLA!!!!! pic.twitter.com/8rekQoEFKe

— BRUCE wiegner (@BruceWiegner) February 8, 2017
So what you missed at @emonightLA tonight? @FFTLAST with original singer @Skrillex (oh u mean Sonny) first show in 11 years!! ???????????????????? pic.twitter.com/pFVK0qe2lU

— AdamGoesHam (@AdamGoesHam) February 8, 2017
still shook ' such a great surprise ' where were you when this happened ? @Skrillex @FFTLAST @emonightLA #20072017 pic.twitter.com/I8jtM2OmzV

— Naux C-137 (@Nawkse) February 8, 2017
EMILY ????????????@FFTLAST @emonightLA pic.twitter.com/1jLky43ilw

— princessgollum (@wifislilangel) February 8, 2017