Samsung Updates Its Emoji With Android Oreo
As part of Oreo's Experience 9.0.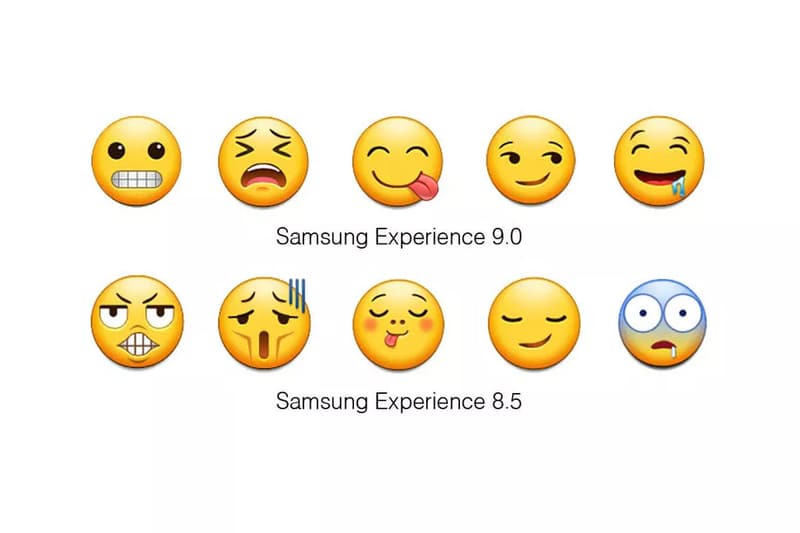 Samsung is releasing Experience 9.0 as part of its ongoing rollout of the Android Oreo update, and with it will come revamped emoji specifically for the Galaxy S8. The new upcoming emoji won't have angled, tilted faces, and almost all of the facial expressions have been tweaked. A few animal emoji will have their colors reworked to be more streamlined with other operating systems.
This comes after a long overdue stint of Samsung emoji not athletically corresponding with emoji across other platforms, often sending one expression only for it to look entirely different on another device. Although there are still a few divergencies between some emojis when appearing on other platforms, the fact that the longstanding issue has been fixed, it's fair to speculate these changes will continue to be addressed as time goes on.
See how people are faring with the update below, and let us know which set you prefer as an Android follower. Recently, it has been revealed that the upcoming Samsung Galaxy S9 will indeed retain the headphone jack, as an apparent stand against Apple's decision to ditch it.
Pour one out for the crazy, terrible Samsung emoji https://t.co/ecKjV7898Xhttps://t.co/KAKAlgd9Og

— Chaim Gartenberg (@cgartenberg) February 12, 2018
Good – although I've kind of grown to like Samsung's current, ugly emoji, in a strange sort of way. https://t.co/5woAyXkqBP

— Martin Bryant (@MartinSFP) February 12, 2018
Is this a Samsung thing?!
The shocked emoji is what I put in my tweet and is what I see when I go on my twitter. A friend forwarded me an article that referred to it. The emoji is completely different! Is that what all of you see? Its drooling. Now I look like a pervert… pic.twitter.com/F3aaRSBzng

— Jessica Chastain (@jes_chastain) February 1, 2018