How Ruth Peterson's Designs Became a UK Rap Staple
The designer mixes horror references with criticisms of modern society.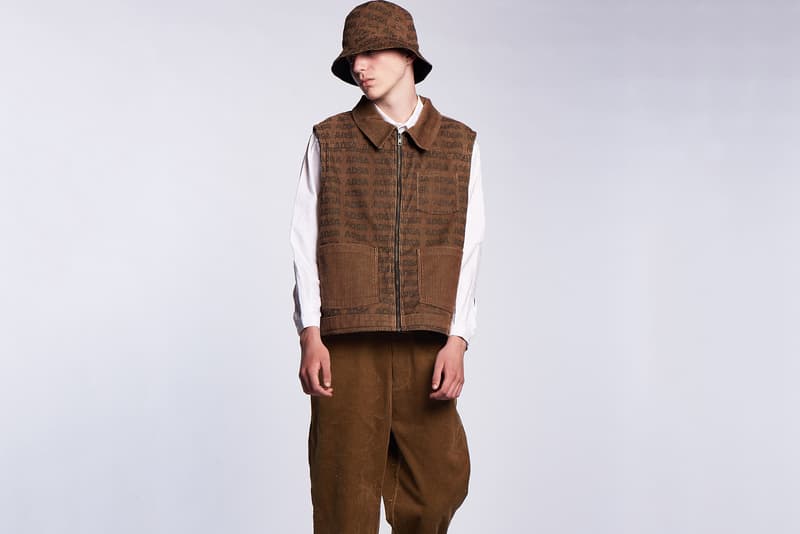 While Ruth Peterson is a name not familiar to many — she only graduated from fashion college in 2015 — the young designer has already pulled in some heavyweight fans, including Skepta who wore pieces from Peterson's Spring/Summer 2017 collection onstage at Wireless Festival in 2016. Other notable names include Ty Dolla $ign, who sported the designer's "ADSA" jacket, and up-and-coming rapper Octavian, who wore a waistcoat in his recent "100 Degrees" video.
Peterson's designs are notable for the way in which they weave a series of different influences together. The two most important reference points are horror films — especially George A. Romero's 1978 movie Dawn of the Dead — and the relentless bombardment of advertising. "Romero used zombies to take the piss out of people at the time," Peterson explains, pointing particularly to zombies flocking to empty malls. "I applied this idea to today and looked into British gang culture, where lads wear sports brands not to play sports but because all of their mates are wearing them, making brands like Nike and Stone Island more of a gang uniform than functional, technical clothing." Peterson also takes aim at other modern examples of this: "Those who queue up for the latest technology or Supreme drop almost become the zombies of today — and we're all guilty of it."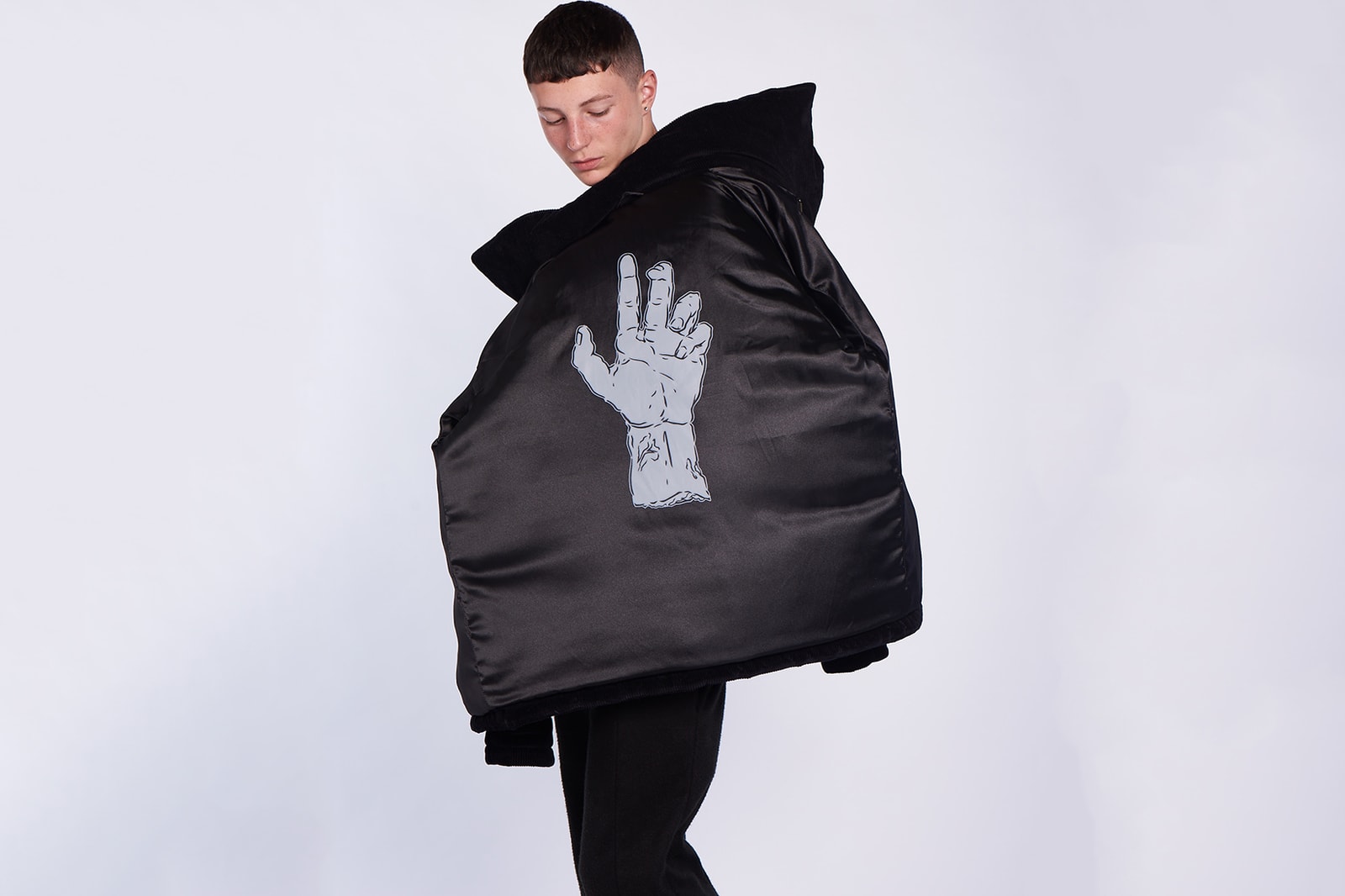 A key way that Peterson subverts these ideas is through reworking familiar symbols and logos, especially the names of British supermarkets. "I took Asda and Tesco logos and made them wearable," she explains, "I changed Asda to ADSA (for advertising) and Tesco to TECCO (for technology)." Other pieces have referenced horror films more explicitly — one of Peterson's earliest collections was named the "Toxteth Chainsaw Massacre" — although even when it is hidden, that influence is always present. "Every collection I release will be inspired by some aspect of horror," she adds, "whether it be directly using imagery from a film or the idea behind it."
As well as the plaudits from high-profile artists, Peterson's work has also been appreciated by fashion insiders, with her debut collection being selected for the Graduate Fashion Week Gala show. "That is what made me start my own brand in the first place," she explains, "before that I had no confidence in my work." Importantly, Peterson's inclusion in Graduate Fashion Week repaid the faith she had placed in her own work whilst at university. "I didn't like working to specific briefs where I had to stick to what was required," she explains of her fashion education, "it was only when we were able to to do our own collection with no rules and purely our own ideas that I started to enjoy designing."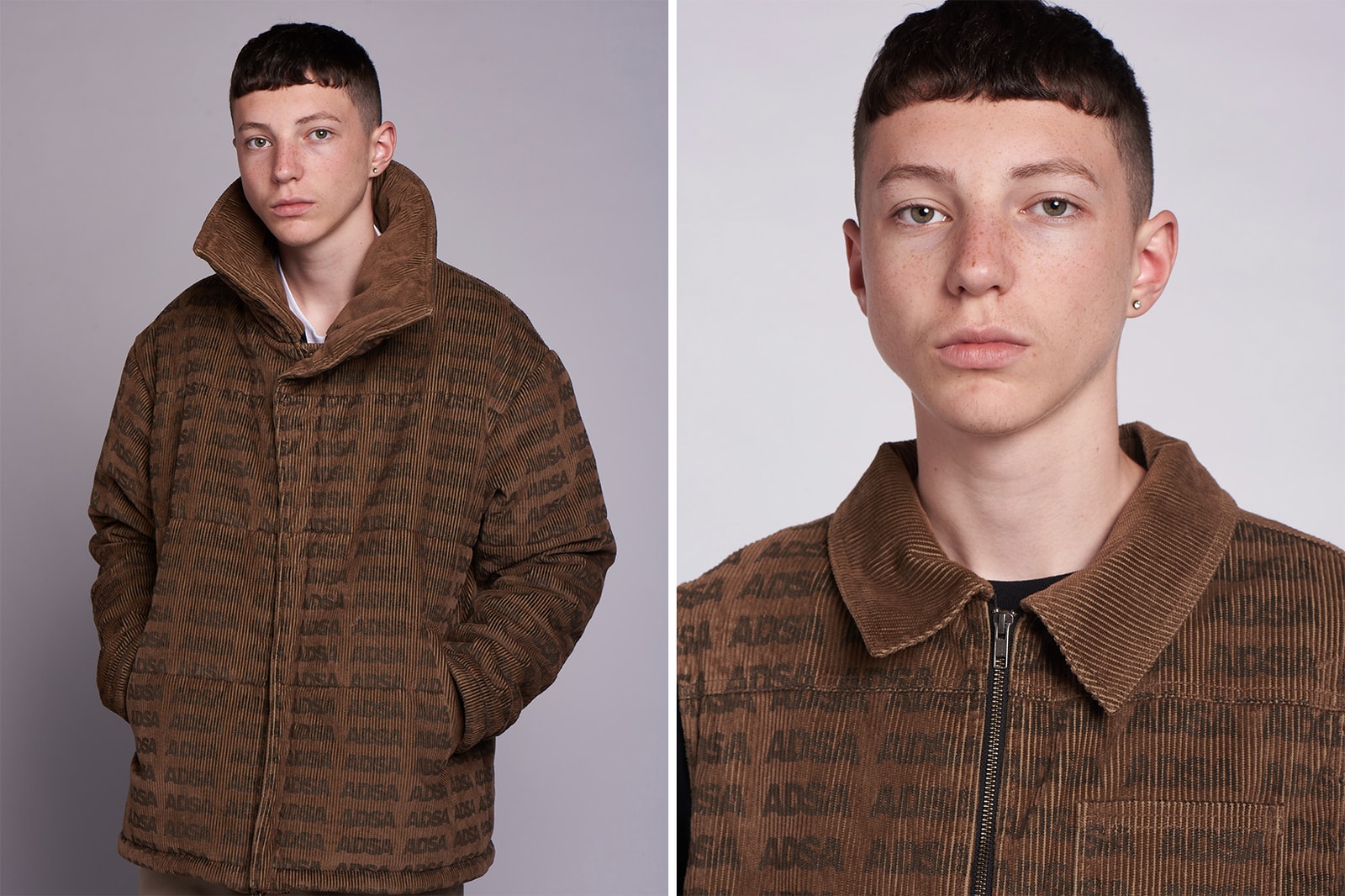 Another (unexpected) stream of plaudits comes from more-established brands that have been accused of copying Peterson's designs. In the past, the Liverpool-born and London-based designer has had to call out a number of stores and labels for producing pieces with more than a little similarity. "When you see high street and high-end brands produce something almost identical you just have to take it as a compliment, like a nod that you're doing something right." If this all sounds philosophical, Peterson isn't only positive about the experience: "I think the worst thing is that as a small designer, there's nothing that I can really do about it. I just wanted to raise awareness because I'm not the first designer to be ripped off and I won't be the last." Peterson also attributes social media for the reception she has received: "there is an amazing network of creatives that will support each other should something like this happen."
Potential plagiarism is far from the only difficulty that Peterson has encountered starting out, and the designer is full of advice for anyone else wishing to set up their own brand. "Even though I learned a lot in university, nothing can prepare you for setting up your own clothing line. One of the biggest risks and setbacks of being a young designer is that it can take so long to set up your business, find manufacturers and put things into production," she explains, although that doesn't mean that she isn't enjoying it. "Working for myself is easier in terms of what I can design, but also more scary because I'm literally showing the world my personality."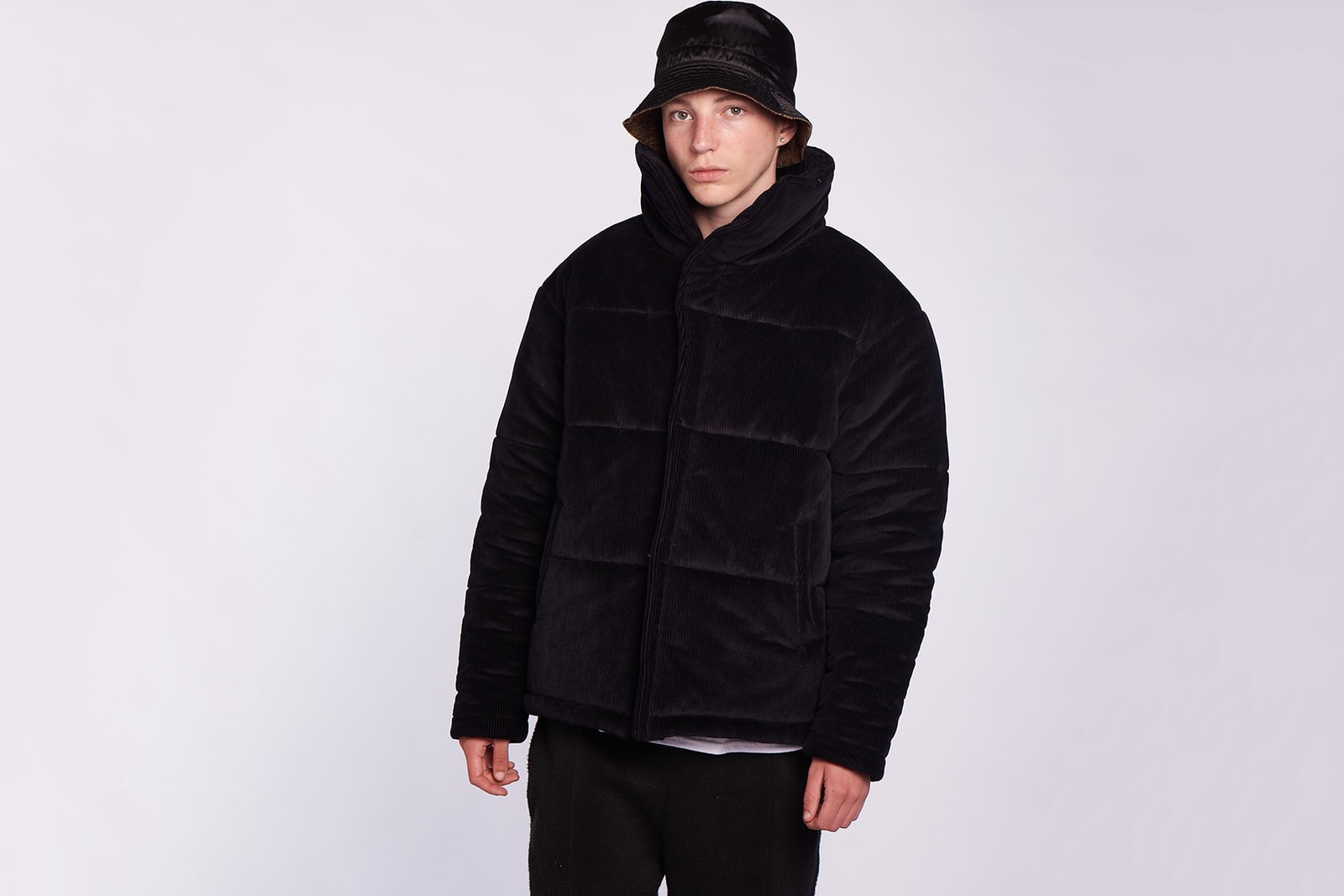 Recently, Peterson has begun to display her collection more publicly with a series of London pop-ups (most recently at the Number Six store). Going forward, she plans to build on the foundations she has already laid. "I'm currently working on my next collection," she explains, "which I plan to show in the summer." The coming months will also see Peterson continue to work with musicians — she's working on "some custom made pieces" that will appear in videos. Rather than simply continue down this road, though, Peterson is set to shake things up in the future: "I have a few tricks planned and a few unusual collaborations."
Check out some of Ruth Peterson's work above, and head over to the designer's web store to get your hands on some.
Join Our Discussions on Discord
The HYPEBEAST Discord Server is a community where conversations on cultural topics can be taken further.