Nipsey Hussle Enlists Kendrick Lamar, YG, Diddy & More for 'Victory Lap'
The full tracklist has finally arrived.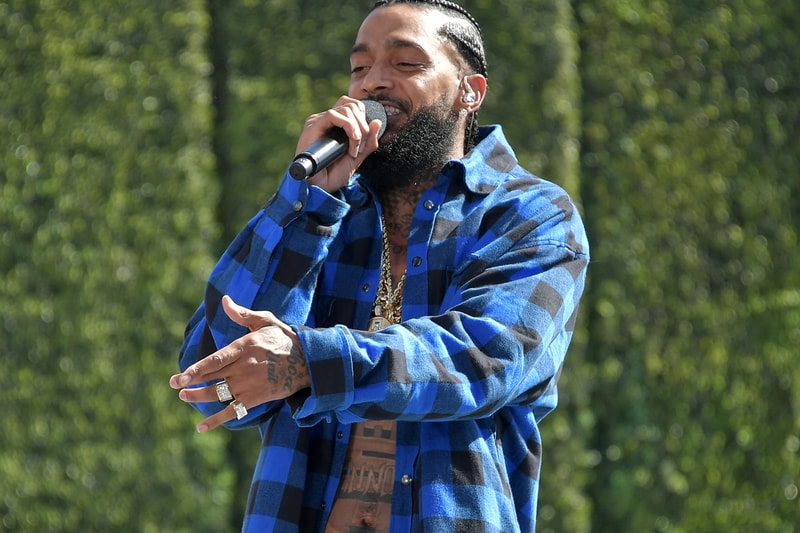 Last month, Nipsey Hussle added to the momentum behind his anticipated Victory Lap album by dropping a joint single with fellow West Coast icon YG, "Last Time That I Checc'd." With just a few days to go until the Los Angeles rapper's Atlantic debut arrives, we're now receiving the project's full tracklist.
For Victory Lap, Nipsey Hussle has put together 15 new tracks to deliver a project that represents — as he told XXL — "the brand" he "represents" and gives fans "dope beats, dope lyrics, real stories." Regarding collaborative efforts, the Mailbox Money artist has enlisted contributions from Kendrick Lamar, Diddy, TeeFlii, The-Dream, CeeLo Green and others.
You can check out Nipsey Hussle's Victory Lap this Friday, February 16.
For more exciting new albums from the West Coast, check out the most recent project from fast-rising South Central hero Drakeo the Ruler, Cold Devil.
Nipsey Hussle Victory Lap Tracklist:
1. "Victory Lap" Feat. Stacy Barthe
2. "Rap Niggas"
3. "Last Time That I Checc'd" Feat. YG
4. "Young Nigga" Feat. Puff Daddy
5. "Dedication" Feat. Kendrick Lamar
6. "Blue Laces 2"
7. "Hussle & Motivate"
8. "Status Symbol 3" Feat. Buddy
9. "Succa Proof"
10. "Keys 2 the City 2" Feat. TeeFlii
11. "Grinding All My Life"
12. "Million While You Young" Feat. The-Dream
13. "Loaded Bases" Feat. CeeLo Green
14. "Real Big" Feat. Marsha Ambrosius
15. "Right Hand to God" (Bonus Track)