Migos Say They Were "Cheated" out of a Grammy
"There was nothing bigger than the f*cking 'Culture' album…"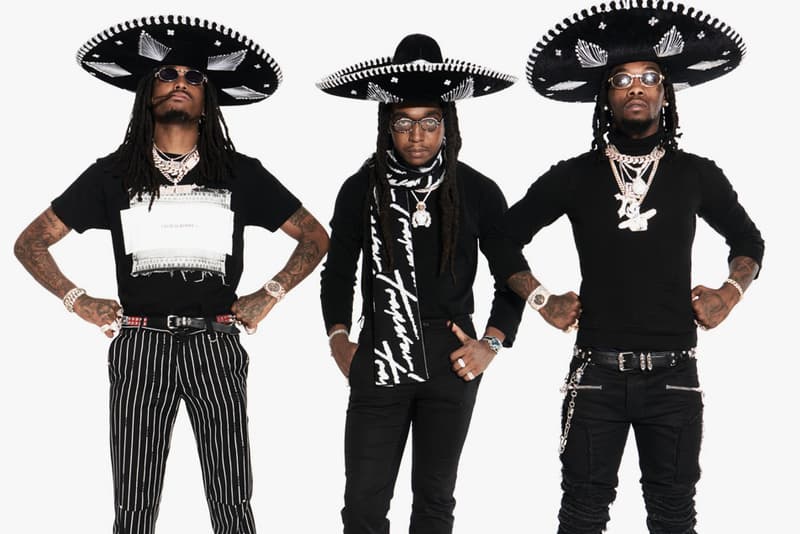 Following the 2018 Grammy Awards that found Bruno Mars and Kendrick Lamar coming out on top as the night's biggest winners, it wasn't long before conversations revolving around Grammy snubs started making their rounds.
In the latest issue of NME Magazine, with Migos as the cover story this week, the beloved Atlanta-based rap trio felt they were slighted out of two Grammy nominations after falling short to Kendrick Lamar in both Best Rap Album and Best Rap Performance categories. "They cheated us" says Offset, while Quavo adds, "There was nothing bigger than the fucking Culture album this whole last year, they're scared to handle the three-headed monster… Ooh! but we'll be back next year… WE'LL BE FUCKING BACK NEXT YEAR."
Later in the interview, NME also asked Migos if fans should expect a Culture III in the future to which Quavo responded, "The culture goes forever and we will never RIP the culture. You're trying to figure out if the culture will live on through one, two, three, four, five, six – that we don't know, we will make you WAIT ON IT. But the culture will not die, the culture will live forever."
You can read the full interview on NME's February issue with Migos out now.