LEGO Takes on the Hogwarts Great Hall from 'Harry Potter'
Pre-Bellatrix destruction.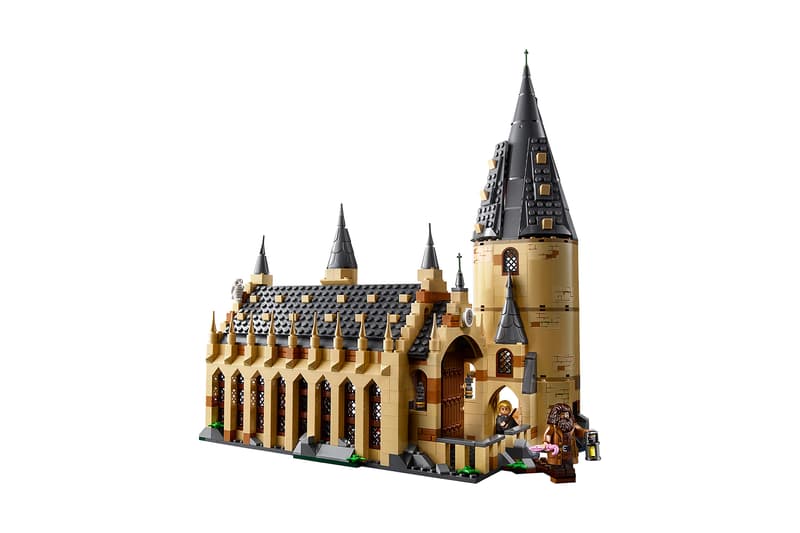 Sure to delight Harry Potter fans, LEGO's latest feat is a miniaturized Hogwarts Great Hall set. The 878-piece toy castle features dining tables with reversible house banners, floating candles, the disgruntled Sorting Hat and trophy cup. At 14 inches high, 8 inches wide and 11 inches deep, the set provides four levels with a spiral staircase leading to the potion room, treasure room and Mirror of Erised. The kit also comes with ten LEGO figures — Harry, Ron, Hermione, Draco, Susan Bones, Professor McGonagall, Hagrid, Dumbledore, Nearly Headless Nick, and Professor Quirrel/Voldemort — not to mention beloved pets Hedwig and Scabbers. Buildable characters include Fawkes and Tom Riddle's Basilisk for those wanting to recreate the Chamber of Secrets. This impressive kit is rumored to be connectable to future HP assortments.
Keep your eyes peeled for the Hogwarts Great Hall set, available in stores on August 1 for $99 USD.
In related news, LEGO also revealed its newest Star Wars creation ahead of Solo: A Star Wars Story.