The Billboard Charts Are All About Zayn Malik, Justin Bieber & Rihanna
Could Zayn Malik become one of the most successful artists of 2016?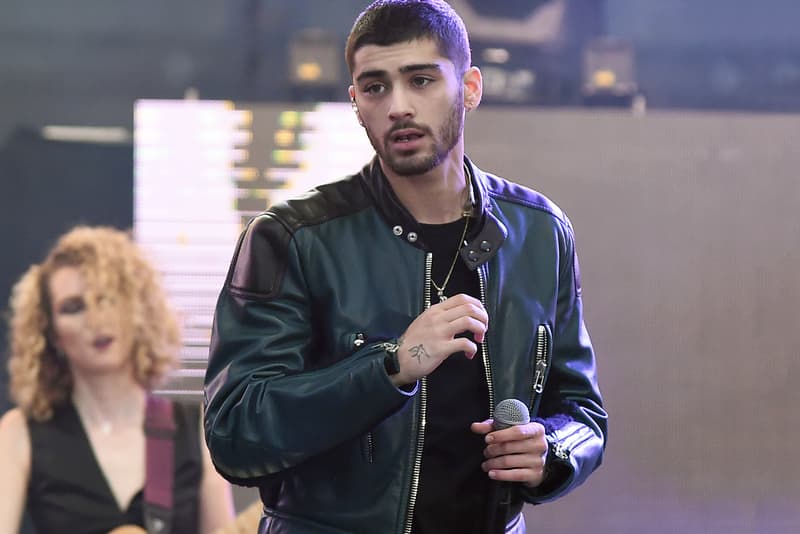 For this week's look at the Billboard charts, it's an easy feat for us. This time around, all eyes are on Zayn Malik, Rihanna and Justin Bieber. Since debut solo single "Pillowtalk" first arrived and made an impact, it's skyrocketed Zayn Malik to the top. Drake may have broken a personal sales record earlier this week, but it should be obvious that the aforementioned trio are dominating the charts right now.
As we reported late last week, Malik and Rihanna are at the top of the game right now. Rihanna's new album Anti has seen success both commercially and critically. Zayn Malik's new single already has a sequel on the way and he appears to be one of our next larger-than-life popstars. However, months after beginning his road to redemption, Bieber is still holding onto number one spots across the bored. Nearly half a year after "What Do You Mean" began setting Billboard records and laying the foundations for his current reign, the Canadian singer is still at #1 on the Artist 100 and "Sorry" is sitting at the top spot on the Radio Songs chart for this week.
With only one real solo record and not even a full month since its emergence, Zayn Malik's name can already be found at #1 on many of this week's charts. "Pillowtalk" reigns supreme on The Hot 100, Digital Songs, Streaming Songs, Billboard Twitter Top Tracks and On-Demand Songs. Basically, the former One Direction star is running the internet right now.
While Rihanna might not have a proper single leading the way and sweeping the charts like other stars of his caliber, her album holds the top spot on the Billboard 200, Top Album Sales and Digital Albums charts. With many critics lauding praise in her direction for the artistry displayed on Anti, it makes sense. Rihanna doesn't apper to be focused on "that one hit" right now; it's all about the quality of her new album as a whole body of work. With Zayn Malik apparently beginning a new road to success, let's see if he can achieve both overwhelming commercial success and become a critical darling with his next singles and forthcoming album.