Kanye West and Kim Kardashian Are Facing off Against the Kardashian-Jenners on 'Celebrity Family Feud'
Major.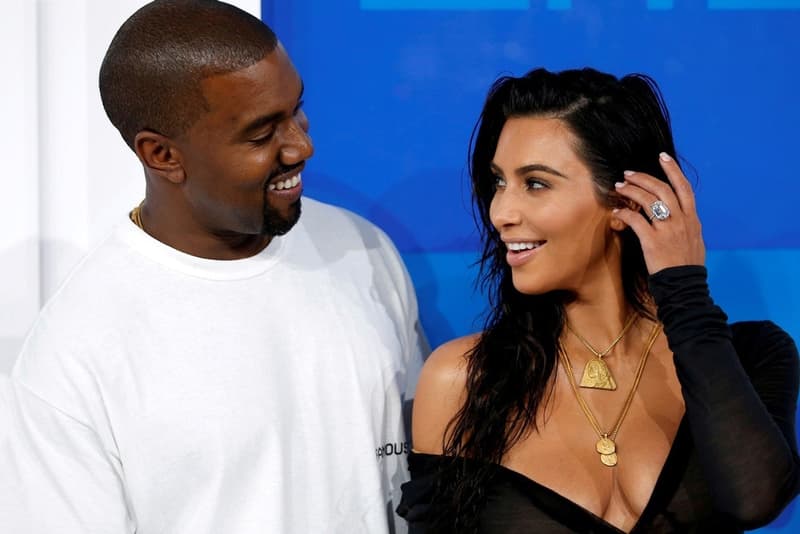 Kanye West and his family are set to appear on an upcoming episode of Celebrity Family Feud. Kim Kardashian made the announcement today on social media that Team West will be facing off against Team Kardashian/Jenner. Team Kardashian/Jenner will include mom Kris Jenner, half sisters Khloe Kardashian and Kendall Jenner, and grandmother Mary Jo "M.J." Campbell. On Team West, Kanye and Kim will play alongside Kanye's aunt and two cousins.
The episode was filmed on Saturday night to an unknowing audience who were massively surprised by the celebrity guests. In a video posted to Instagram, Kim said she and Kanye "are the biggest fans of Family Feud." She added that "Kanye has waiting his whole life for this moment." This will mark the first Celebrity Family Feud appearance for Kanye, but the Kardashians did face the family of Deion Sanders back in 2008, back when Al Roker was the host.
No word yet on when the episode will air, but Celebrity Family Feud is expected to return to ABC this summer. Keep it locked here for details.
Guess what the fam is doing today!?!?!

— Kim Kardashian West (@KimKardashian) February 24, 2018
Family Fued – KardashiansJenners VS West's

— Kim Kardashian West (@KimKardashian) February 24, 2018
Kanye ?? pic.twitter.com/lxidOJMSp8

— TeamKanyeDaily (@TeamKanyeDaily) February 24, 2018
"I waited my whole life for this moment" LOL #familyfeud pic.twitter.com/sUGHxxlUUv

— TeamKanyeDaily (@TeamKanyeDaily) February 24, 2018