In Focus: Why Iceland's Music Scene Punches Above Its Weight
Welcome to the island's DIY hip-hop culture.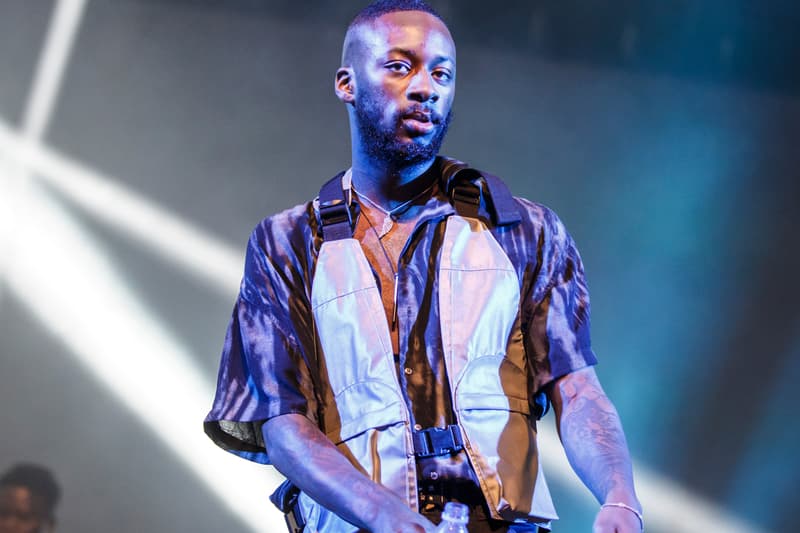 Although its tiny land mass is a long way from the music industry's global epicenters, Iceland has strong form when it comes to launching big-hitting musicians. The likes of Björk, Sigur Rós, GusGus, Ólafur Arnolds and Of Monsters And Men have all flown the flag overseas, despite the country's population numbering just 330,000. But recently it's the nation's hip-hop scene that's caught alight, with a new generation of Nordic artists dropping everything from auto-tune-heavy ballads through to trip-hop, trap, and gangster rap and gaining fans and radio airplay along the way. Rather than replicating overseas artists, most have created their own identities by writing songs in Icelandic and using visuals inspired by their snow-capped surroundings.
This weekend sees those artists gain a global platform with the arrival of Sónar Reykjavik. Now in its fifth year, the festival takes over the angular Harpa concert hall and although headlined by international acts — this year including De La Soul, Moderat, Giggs and Fatboy Slim — two thirds of the artists on the eclectic bill are local. Ahead of the opening performances, we spoke to Sónar Reykjavik's festival booker, Steinthor Helgi Arnsteinsson, about how the hip-hop scene has evolved and who to look out for at the festival and beyond.
Icelandic Hip-Hop Is Having a Moment

"We've always had diversity in Icelandic music but right now the focus is on hip-hop, which has been the most vital scene for the past few years. About 10 to 15 years ago we had a really big hardcore metal scene and then we had bands like Sigur Rós and Múm, but since that it has evolved in a way that reflects how Iceland has become a much bigger urban environment. Reykjavik only has a population of 100,000 but it now feels a lot more urban because of the tourist boom in Iceland and many of the musicians here have felt that change. Plus, thanks to globalization, anyone can get a hold of Ableton and download some software packages and you can produce similar stuff to what other major artists are doing."
Identity Is Everything

"The most important thing about the current wave of artists is that most of the rappers are writing songs in Icelandic. This gives it a sincerity that you can't find in other scenes. Lyrics are so important when it comes to hip-hop and when you get sincere local lyrics that the domestic scene can relate to that helps a lot. Hip-hop is an extremely hard market and if you're just making beats and rapping in a similar style to Drake or Young Thug, no one will really notice. The artists here realize that if they want international attention they need an identity.
If you look at a lot of the artist's videos, they are shot in Reykjavik and use similar metaphors to elsewhere but they relate it to Icelandic reality, which is nowhere near as cool or extravagant as other cultures that you might see in videos by Skepta and Stormzy with their gangs in London. Instead you get people driving a Mustang through the center of Reykjavik and wearing some Nikes."
The Scene Has a DIY Mentality

"We have a tight scene and there's lots of crossover. Here you'll go to parties and meet other people and if you've got an interest in some weird band or music then subcultures emerge. You often get bands with members from a famous hardcore band and another from a hip-hop collective. Producers for the hip-hop bands will work with artists from different scenes and you see a lot of interesting stuff coming out of that.
Nobody is trying to imitate the bigger scenes here. If you decide to have a band practice you can set it up in 15 minutes or to put on an event you can do it in just two days. In Iceland it's easy to do the stuff you want — then if that stuff is good, people notice straight away. You don't have the complexity of scenes elsewhere; you don't have to go through the process of finding a manager, booking agent lawyers — you can do everything yourself. The DIY element here is extremely strong and that helps spark different things."
There's Plenty of Local Talent

"Coming from the suburbs of Reykjavik, Aron Can is only 17 and is producing some mind-blowing stuff that carries a really sincere message and doesn't compare to anyone else. GKR is someone else who has a really specific style. He'll rap about things like eating his cereal at breakfast and his beats are cool and he has a strong aesthetic for his videos and live shows. There are lots of female artists out there, too, including a huge collective called Reykjavíkurdætur and Alvia Islandia, who is playing at Sónar this year. Then there's Gísli Pálmi, who is Iceland's version of a gangster rapper and has amazing beats and rhymes — he would be a huge star overseas."
Global Festivals Raise the Bar
"People here are thirsty for culture and go to a lot of big cultural events. It helps having three big international music festivals in Iceland, including Airwaves, which has been around for a couple of decades. This encourages Icelandic bands to do something special and also helps in getting international bands to Iceland so that local bands can compare themselves to what they are doing, which is why we're getting people like Giggs or Nadia Rose over to Sónar Reykjavik this year."