How China Buys Streetwear Differently
From the emergence of YO'HOOD to the rising popularity of Shanghai Fashion Week, is China on pace to be the next true global fashion player?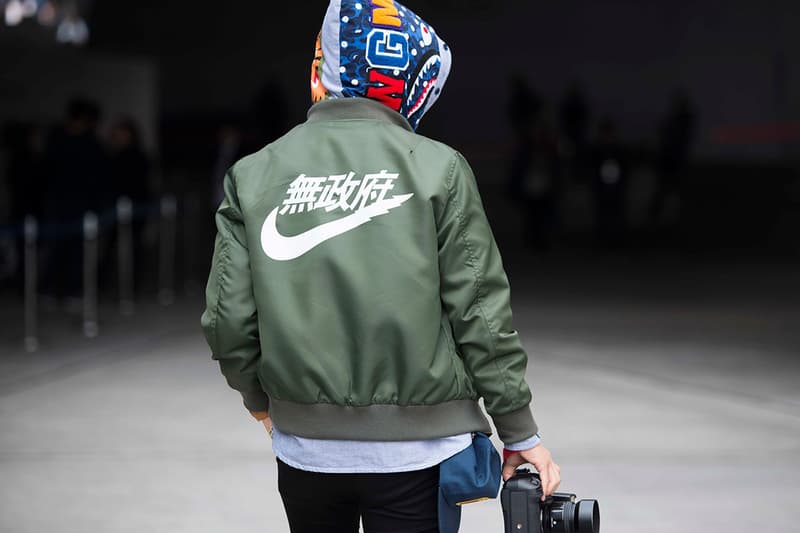 Anchored by a deflating dollar and a volatile stock market, China's recent economic downturn has many, both within its borders and beyond, wary of its fumbling financial footing. One area that continues to flourish however, is consumer spending. As startling as the notion may seem, budgetary confidence remains relatively upbeat even in a time most would expect spending to thin. As it stands now, the recent shift in selective splurging has gone on to define the modern day Chinese consumer. For instance, not only has there been a marked increase in entertainment and lifestyle services, food and beverage expenditures have surprisingly stagnated — a segment that has historically soared high. In a report laid out by McKinsey & Company, market buying patterns have positioned away from broad-based goods with a keen focus now towards specialized, niche-type products. How does this then translate to the way Chinese patrons consume streetwear?
In opting to trade up from mass market merch to unique high-quality wears, locals are now crossing the point of questioning the monetary and emotional value associated with procuring such items — foreign brands claiming the top spot in this category. As we further explore such buying behaviors, shoppers are progressively choosing to key in on select brands with some expressing loyalty to single labels. Highlighting what has played out in the streets, many tend to isolate their favorite brand to don head-to-toe pieces in, as opposed to selecting one-off items to mix and match alongside others. With that said, the goal for brands is to penetrate a buyer's inner circle and somehow stay put.
Wanting to dig deeper, we turn to Fredrick Li, managing director of D-mop — a Hong Kong-based retailer with its finger on the city's cultural pulse — to hear its take on the country's recent streetwear surge.
What do you attribute the recent streetwear boom in the mainstream China market to?
Due to the luxury downturn in China recently, more consumers have shifted their focus onto so called luxury streetwear. I don't mean that nobody is buying luxury brands, it's just that the younger consumers are purchasing more streetwear. For example, brands such as Vetements, OFF-WHITE, Marcelo Burlon, YEEZY, FENTY, etc. It's also important to note the power of social media — celebrities from China, U.S. and Korea have great influence on the Chinese market. Chinese consumers like to follow whatever is on trend and worn by celebrities.
Where do you see the market evolving to in the next five years?
As far as the market goes, consumers are more willing to shop either online or at select shops that provides a chill atmosphere with fashion-forward products. Streetwear and sneakers will remain strong and there will be more opportunities for select shops/boutiques in China.
What do you feel the major differences are in how the Chinese consumer buys clothing as opposed to those living abroad, in the U.S., Europe or Japan for example?
There isn't much difference as Chinese consumers, everywhere, are brand-oriented. Consumers who have lived abroad are more accepting of new brands and styles, having had the opportunity to explore globally. Meaning, they have seen what other people are wearing elsewhere in the streets and not just skimming through pages of the Internet.
It's all about the trend and which celebrity has worn it.
What factors most influence consumers to spend on high-quality wears? Is it a certain aesthetic? Trend?
It's all about the trend and which celebrity has worn it.
What advice can you offer brands about local consumers who want to enter the market?
I would advise brands that want to enter the market not to over distribute. They need to control the supply and the distribution channel. They should have a clear understanding of their brand positioning as there are many out there. More importantly, local celebrity seeding (marketing) is extremely vital.
What are some of the standout brands that have performed well in retail over the past few years?
There have been many outstanding retailers over the past few years, but I want to particularly place emphasis on Gentle Monster, and Chrome Hearts.
With more eyes turned towards local design talent, why do you think it took so long for the international audience to take notice?
There are many local talented designers, with some people only taking notice now. With the relative increase of disposable incomes, more consumers, as of late, have the means to purchase clothing, which is why it took longer to develop our market in comparison to other countries. Also, designers who had the opportunity to study abroad at famed fashion institutions were returning to China with more and more people noticing their work.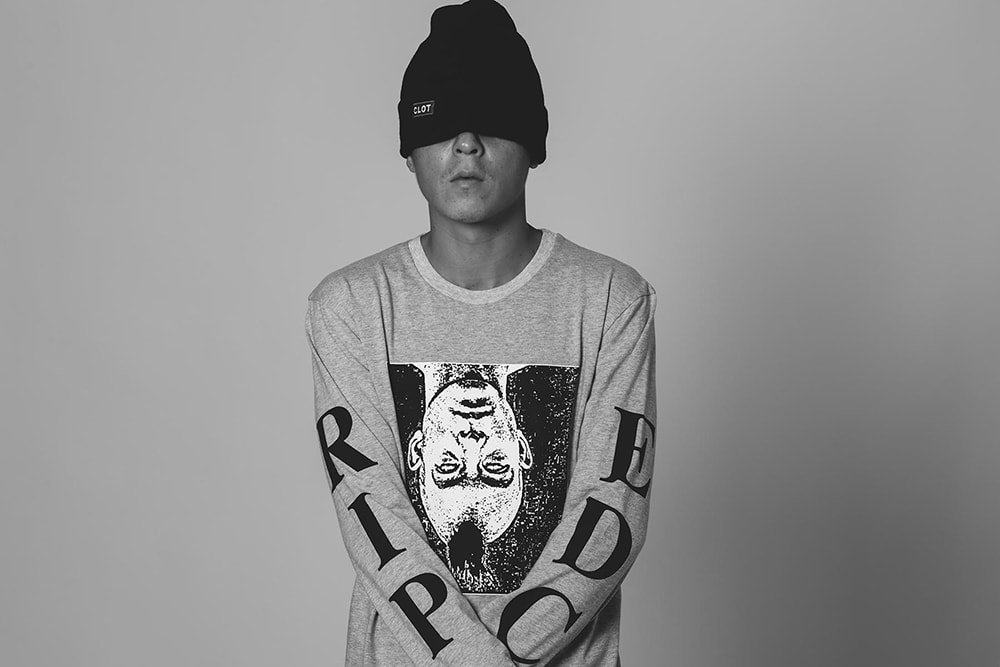 While the country's scene flourishes at an all time high, consumers, youth in particular, have uncovered a means in which to segregate those deemed cool from the uncool, while widening the generational gap from those who came before them. As the elder statesmen exhibit unwavering loyalty to the brands they grew up glorifying, millennials instead scour the Internet hunting down the hottest craze to latch onto. "I think China caught on to the so-called 'streetwear market' so quickly because all these kids are attaching themselves to it as a movement, more than something that just says, 'This clothing is made nicely,'" explains CLOT's Edison Chen in speaking with SSENSE. "They want to be a part of something and represent something."
The inception of YO'HOOD, China's foremost streetwear trade show, should further validate, if not drive home the point completely, affection for such a market not only exists but thrives in a manner that forces everyone, everywhere to stand and take note of. With the recent wrap of the Shanghai-based multi-day extravaganza, those keen to keep tabs on the scene's global footprint were reminded not only of the country's streetwear styling but of the relentless fascination international brands have in wanting to crash the party. In what some now acknowledge as a mandatory stop in between NYFW and LFW, more and more designers are choosing to descend upon the bustling Chinese metropolis as a way to plug into what's relevant on that side of the pond. If such names as Hood By Air, KTZ, JOYRICH, HUMAN MADE, Stüssy, UNDEFEATED and VFILES provide any kind indication of the showcase's extensive reach, we can surely look for YO'HOOD to further expand on this year's record-setting, 150-brand gathering. Moreover, with streetwear pioneer NIGO heading creative director duties for the event's governing media head YOHO!, YO'HOOD, by all accounts, is moving in the right direction.
1 of 2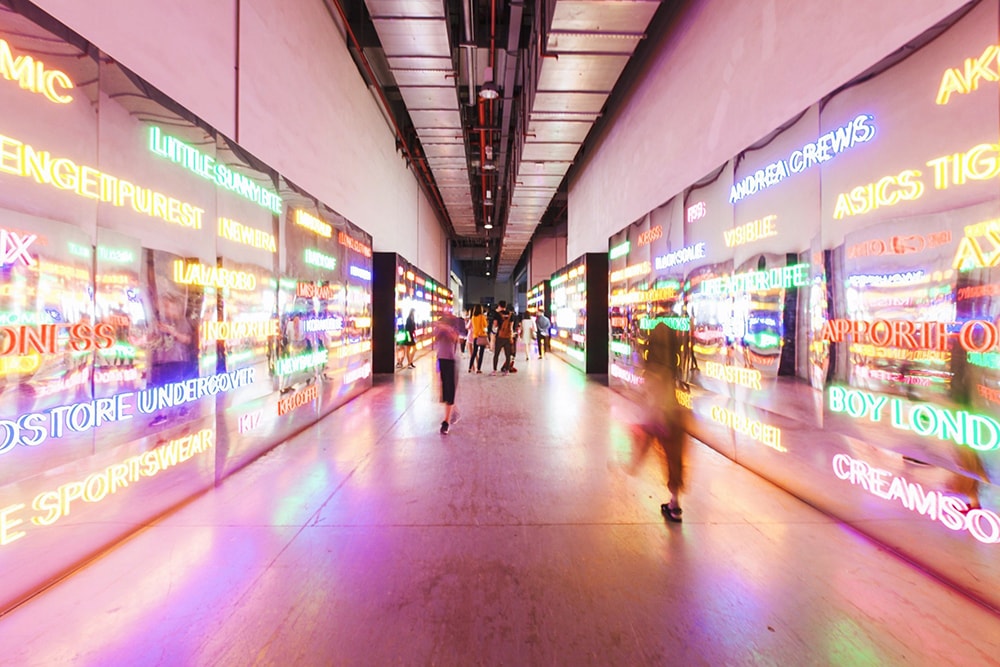 2 of 2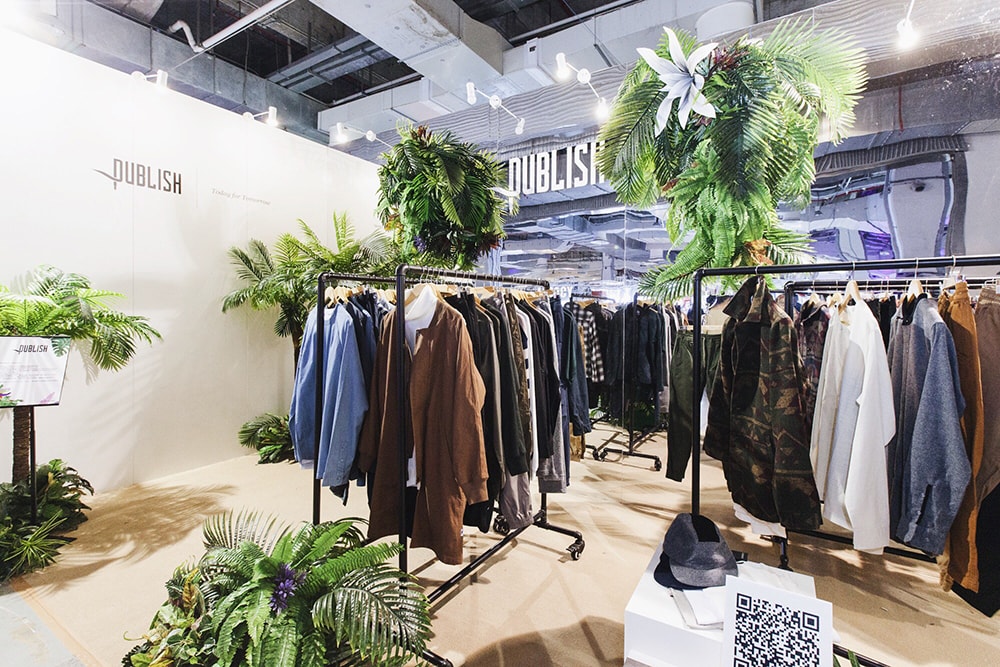 In referencing China's outlook on the industry at large, it's important to note influence looking beyond just the streetwear arena. And now, with Beijing's China Fashion Week climbing the ranks, working its way into the coveted Mercedes-Benz Fashion Week timetable, designers, buyers and distributors the world over are paying mind to what this emerging market has to offer. While street-ready wears continue to break mainstream ground, representatives from the high-end designer market too have made inroads to help support the developing sartorial scene. Since launching her eponymous line at 2014 Shanghai Fashion Week, Shanghai-based Angel Chen has been quick to turn heads all across the globe — showcasing her first collection upon the runways of Paris, New York and London. Last year proved pivotal for the talented artist as representatives from Opening Ceremony not only flew down to explore her work, but secured designs for market retail. In speaking with i-D, Chen was quoted saying, "China is going through a boom with regards to young brands but it has taken a long time to develop that mindset and support, it didn't happen overnight. It's only now that I feel there is a platform for a long sustainable status in the industry, before there was no real infrastructure at our level."
Enigmatic menswear designer Astrid Anderson has also gone on to divulge a self-professed infatuation with everything China. In constructing her 2016 Spring collection, a recent trip to Shanghai brought about distinct design cues. Asian prints adorned on fine silk and oriental flower embroidery provide testimony to such cultural influence, resulting in "a balance of the visual clues of China with current silhouettes," as quoted by Andersen in reference to the collection. Enlisting the help of A$AP Ferg and Red Bull Catwalk Studio, the collaborative trio developed a short fashion film titled "Water," where Ferg, sporting full-on Andersen gear, can be seen battling Marty Baller in a martial arts-laced battle.
China, as an untapped entity outside of textiles and manufacturing, has stormed fashion's landscape, making a name for itself both in streetwear and high-fashion circles. A nation whose residents only one generation ago commonly donned uniforms — both in office and in the streets — are now unleashing this diverse artistic energy, while swarms of international brands work tirelessly to penetrate the local market. With China showing no telltale signs of slowing anytime soon, it seems as if fashion has a new global player to contend with.