HELIOT EMIL Fall/Winter 2018 Disrupts The Runway With Technical Vigor
Monochrome military styles.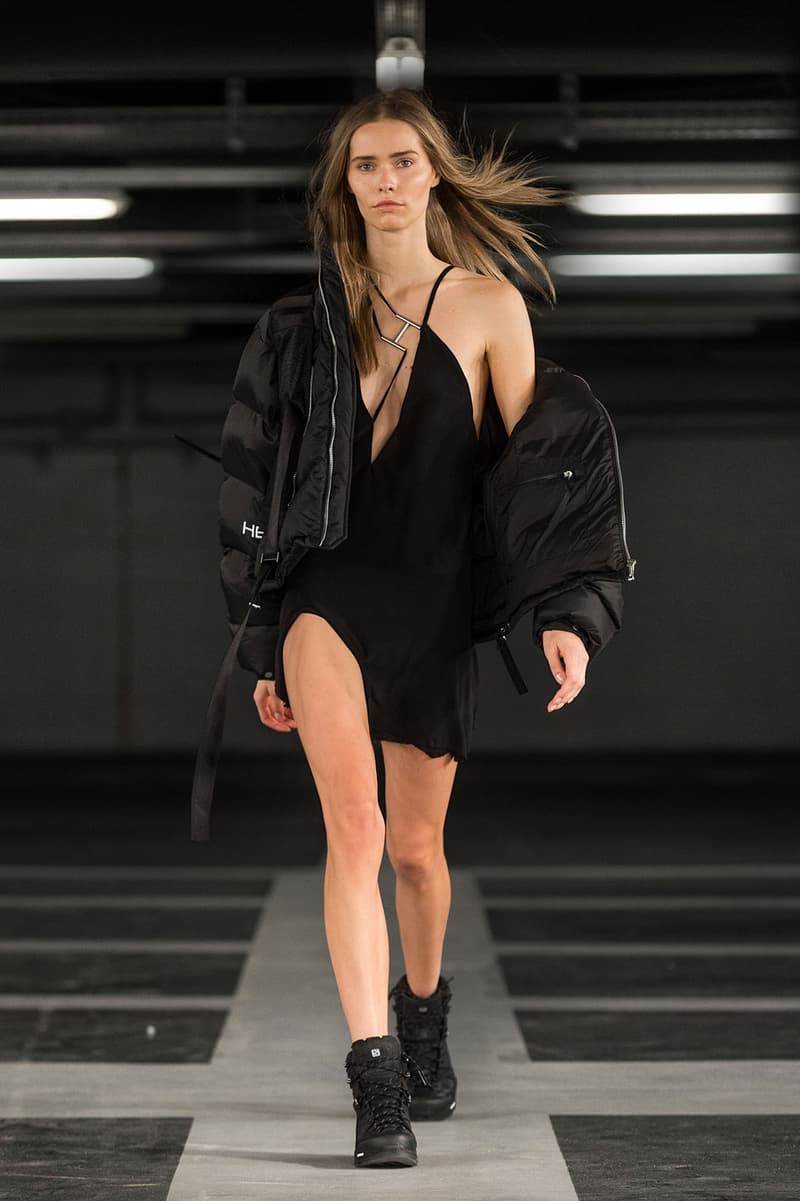 1 of 21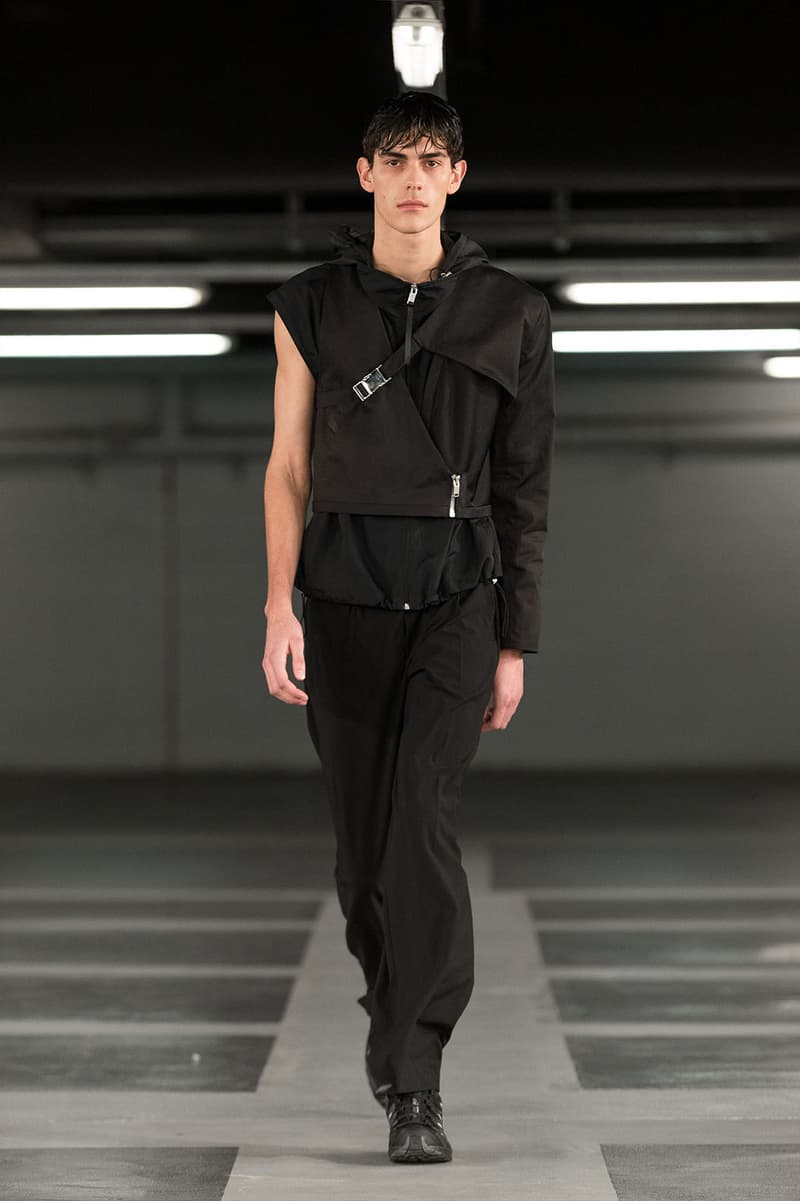 2 of 21
3 of 21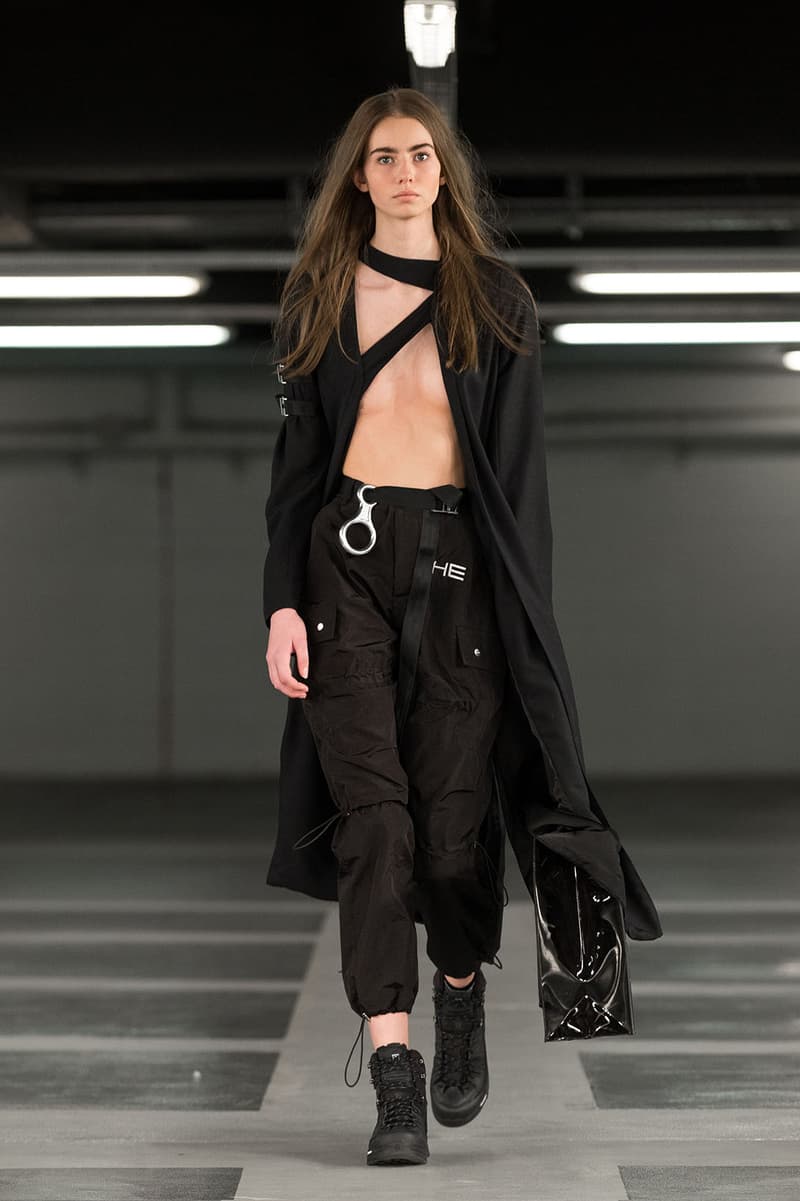 4 of 21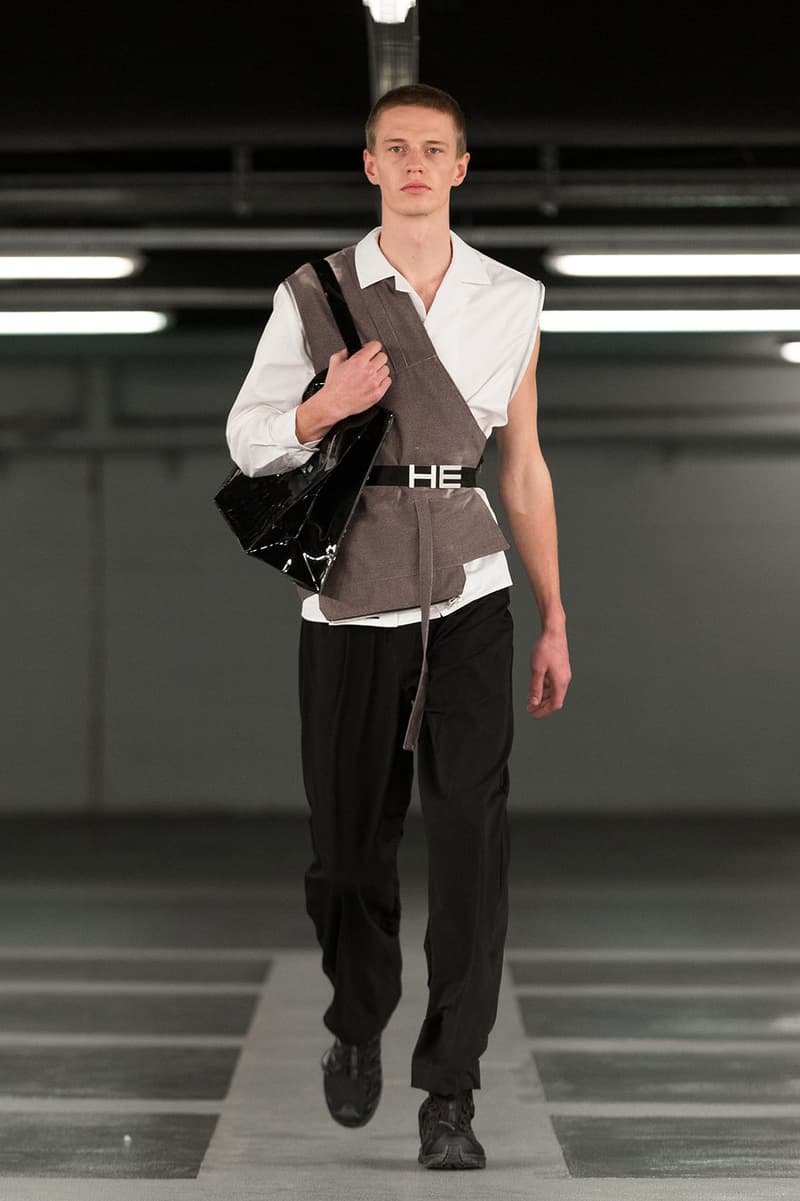 5 of 21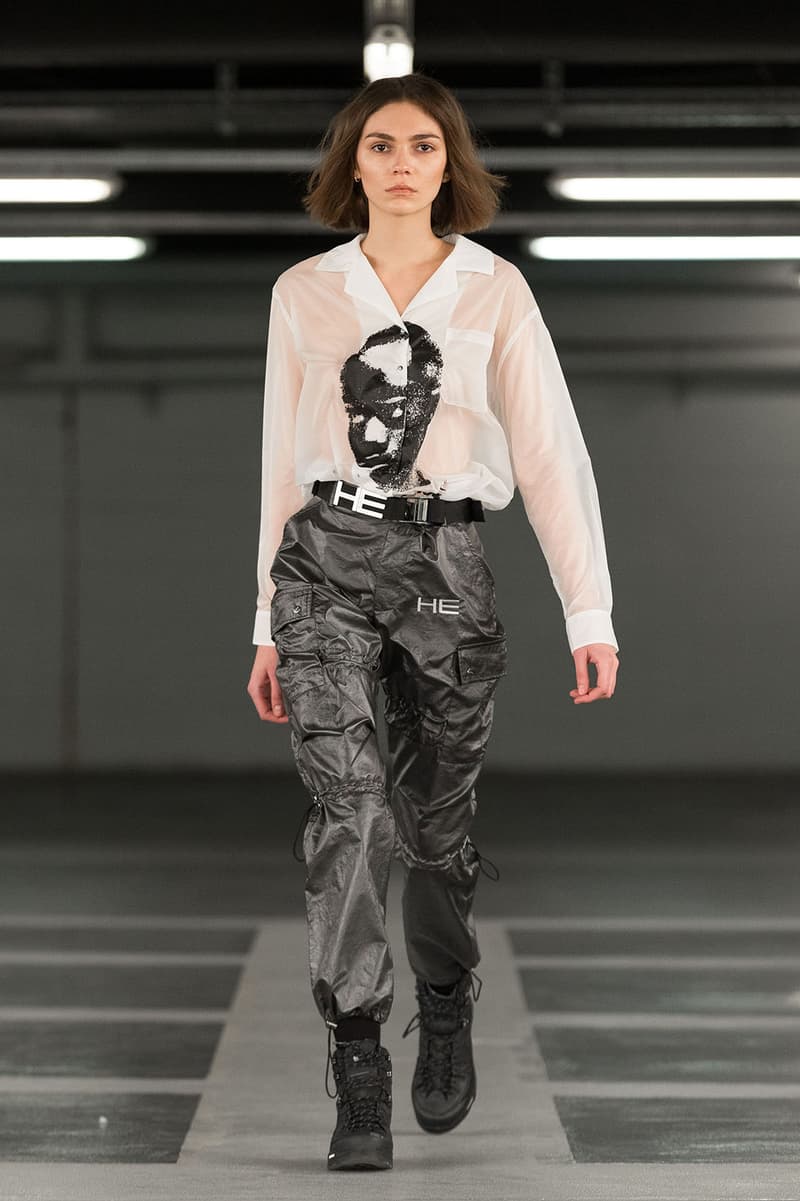 6 of 21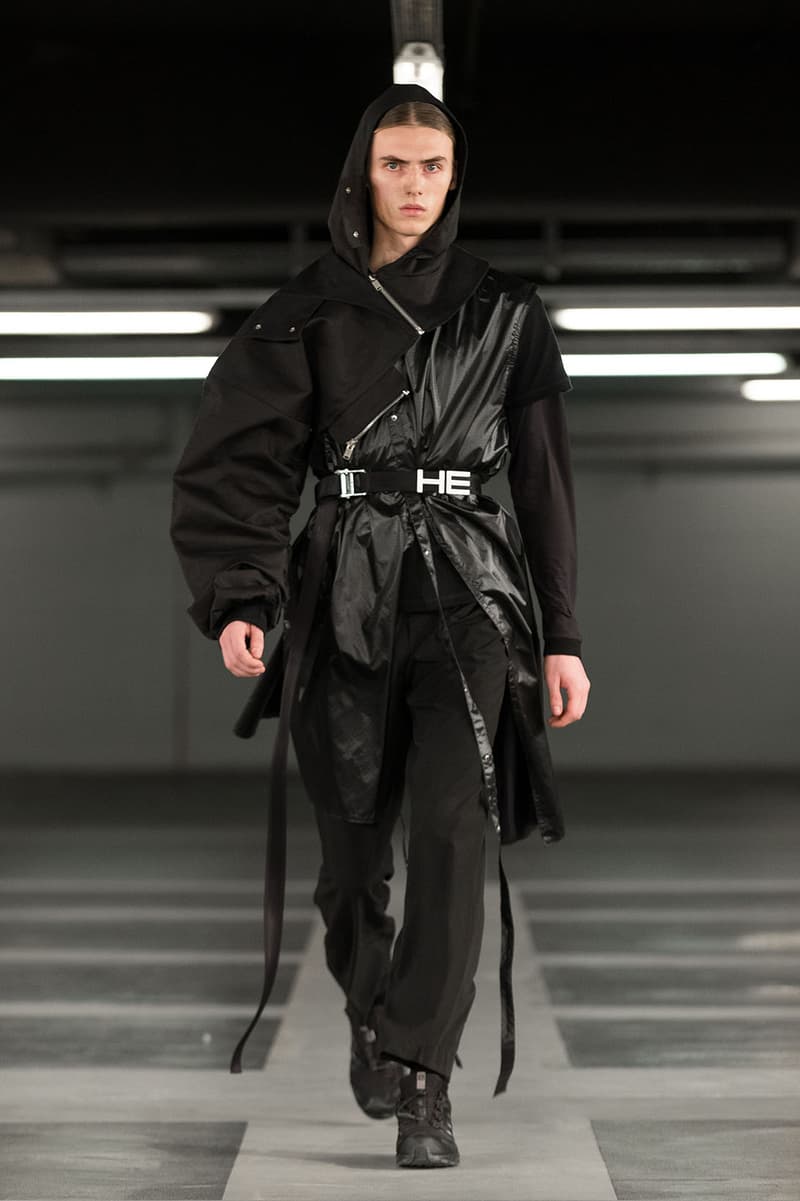 7 of 21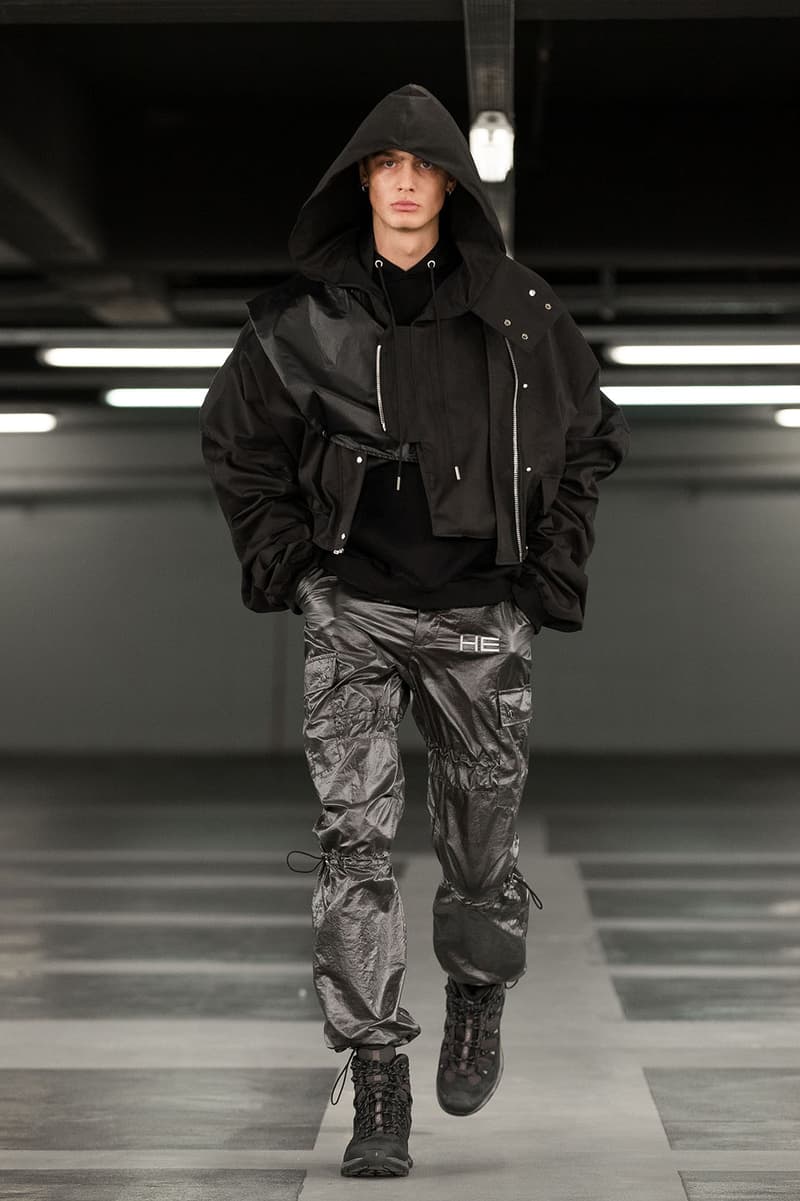 8 of 21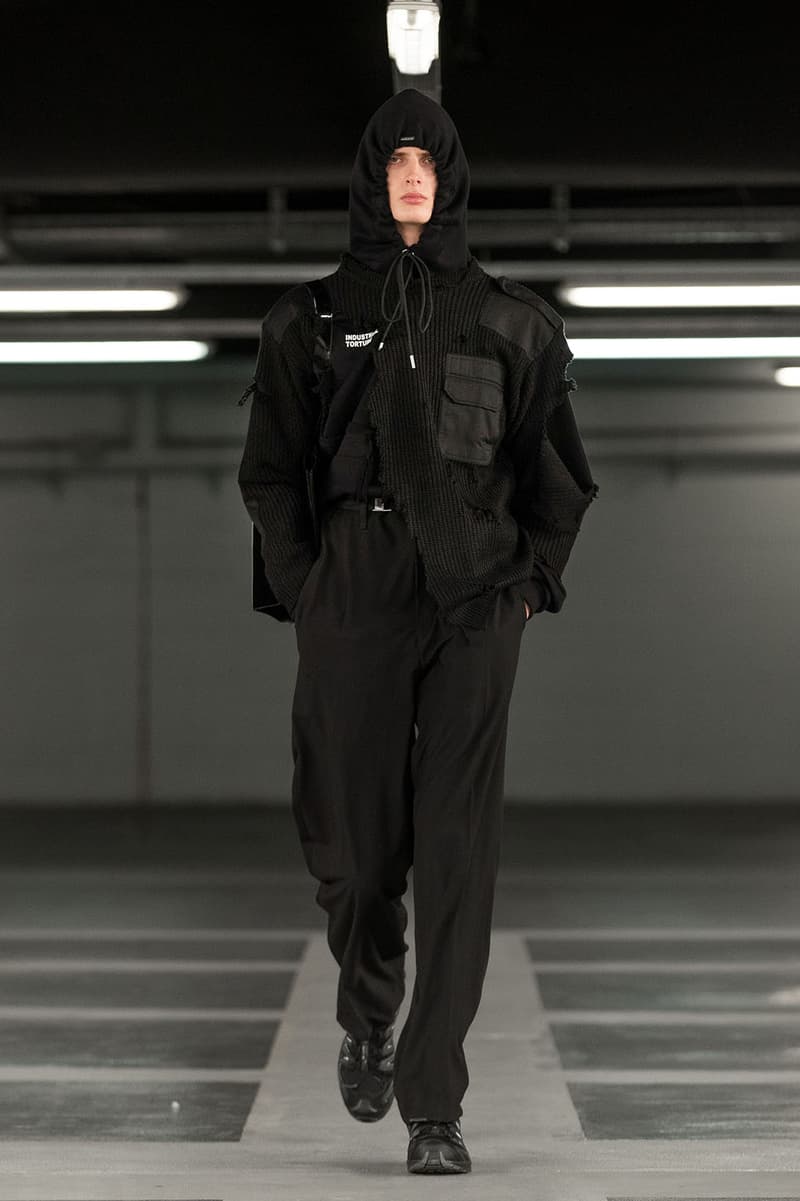 9 of 21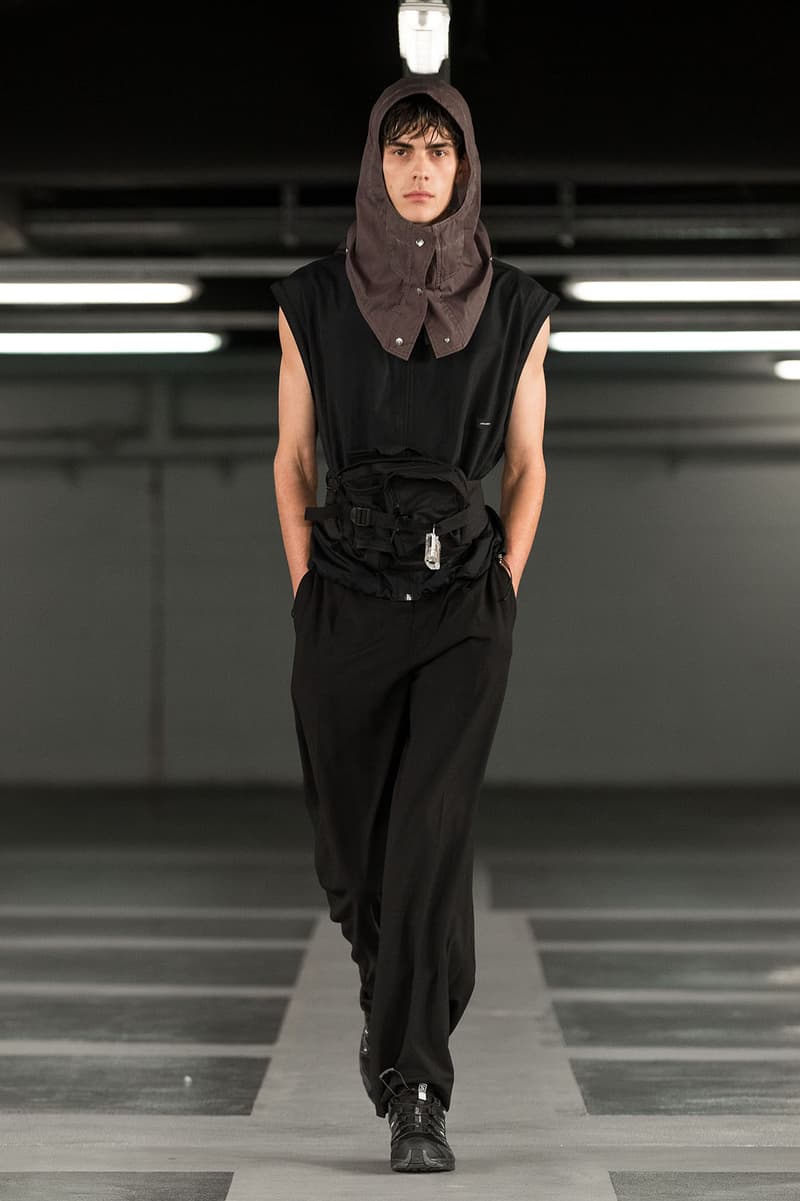 10 of 21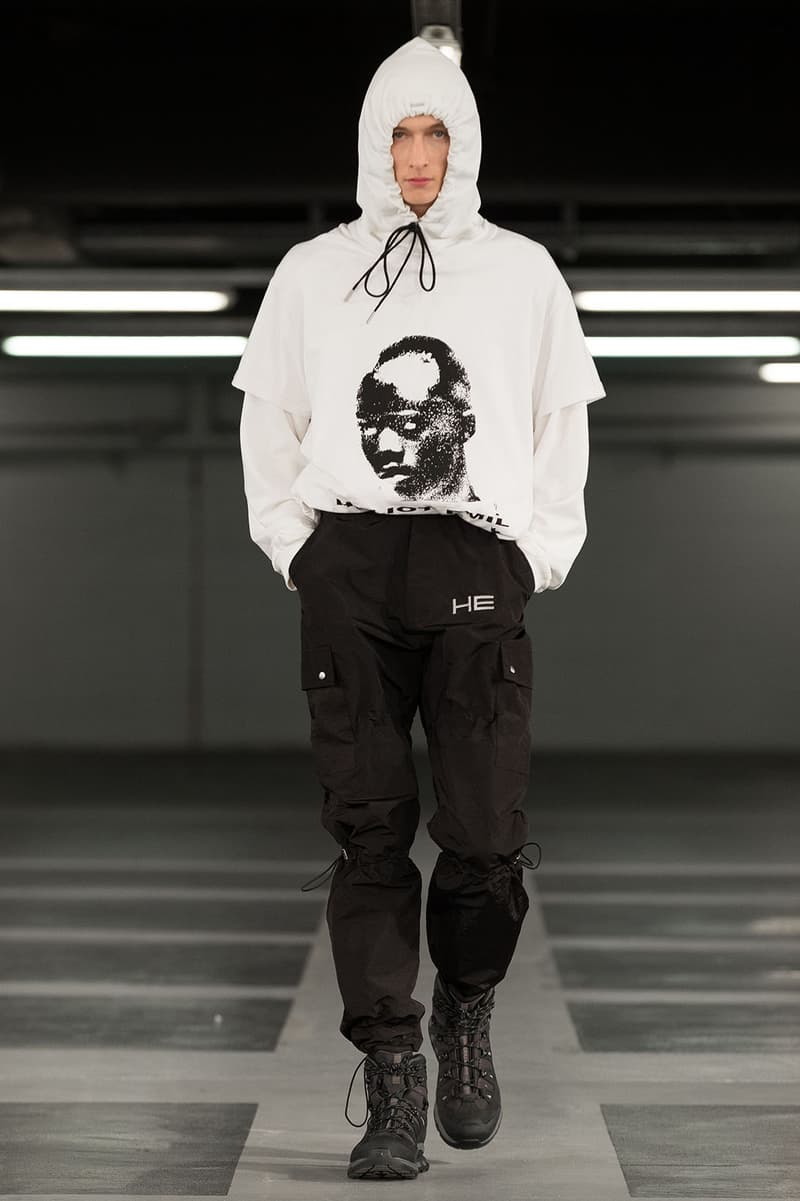 11 of 21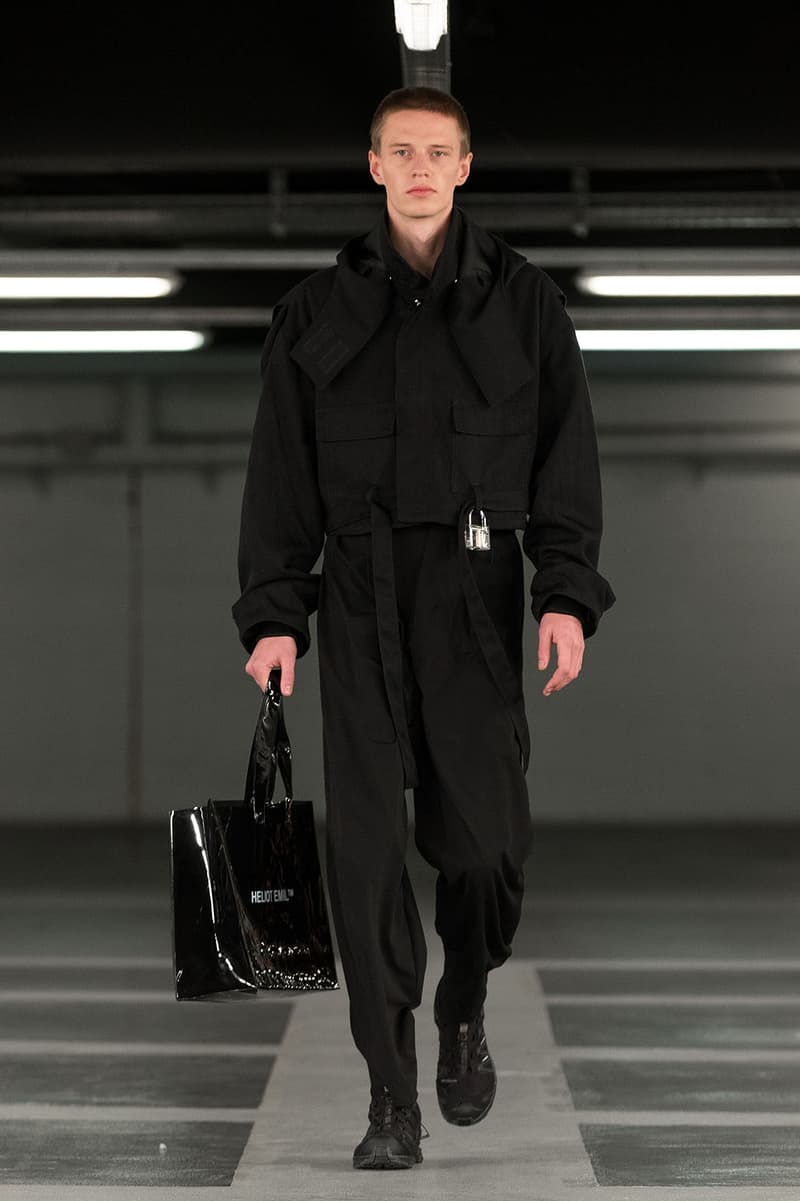 12 of 21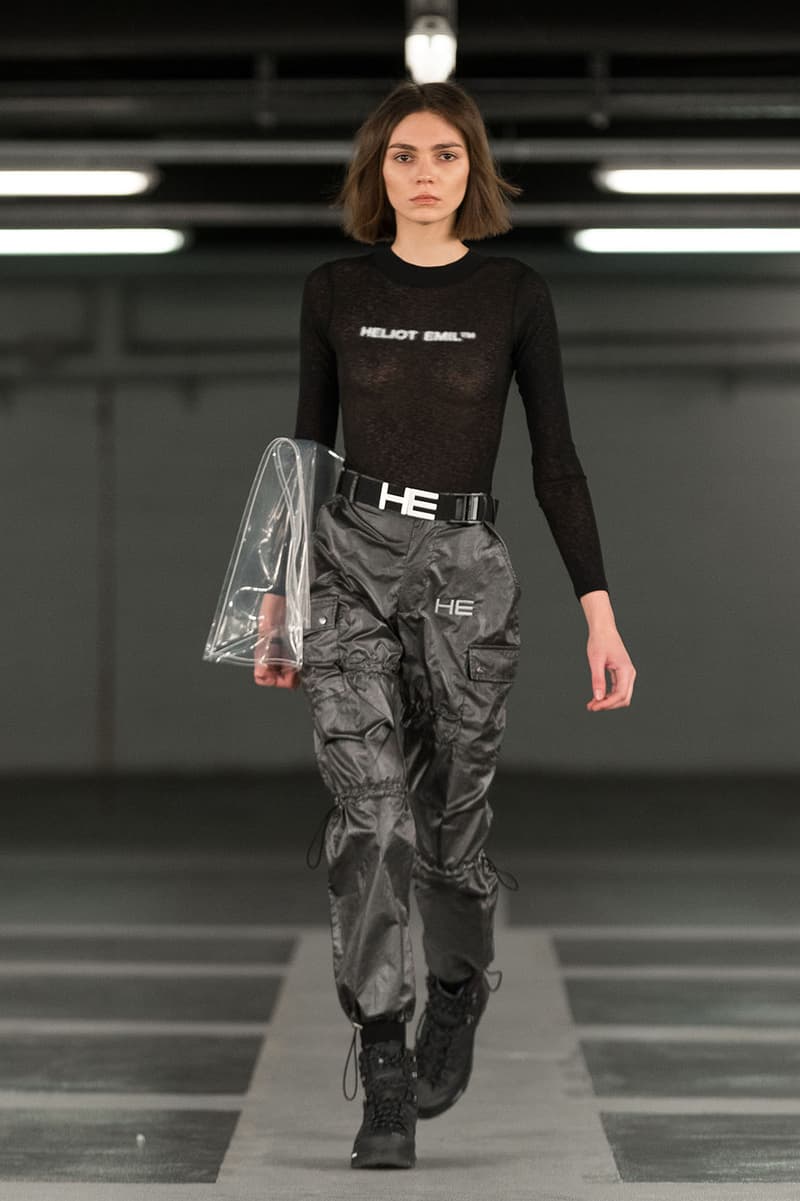 13 of 21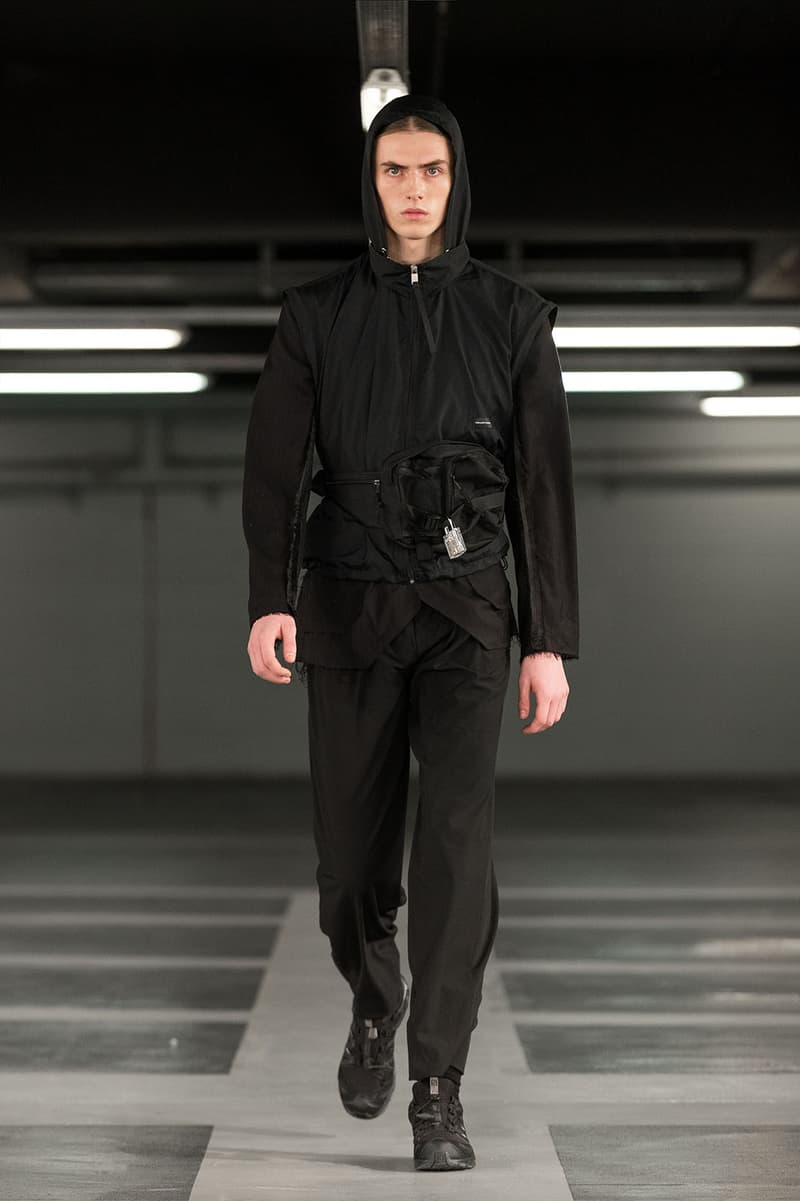 14 of 21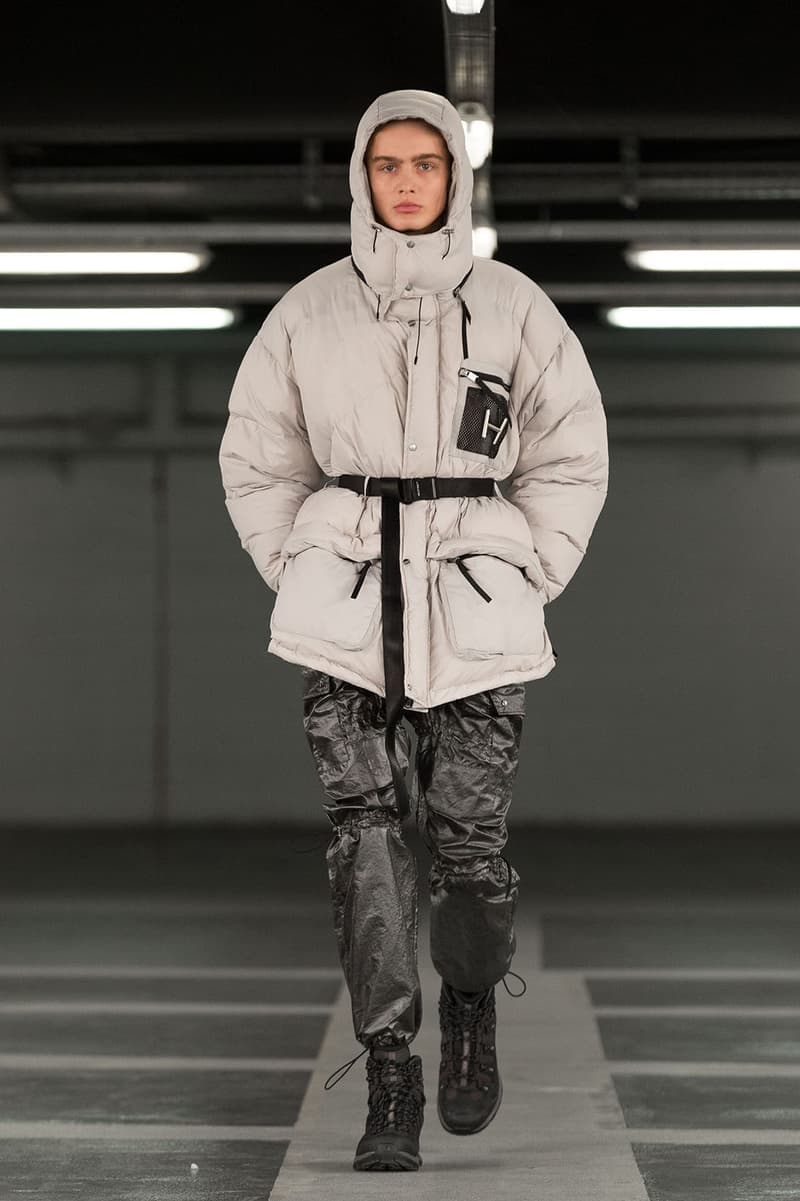 15 of 21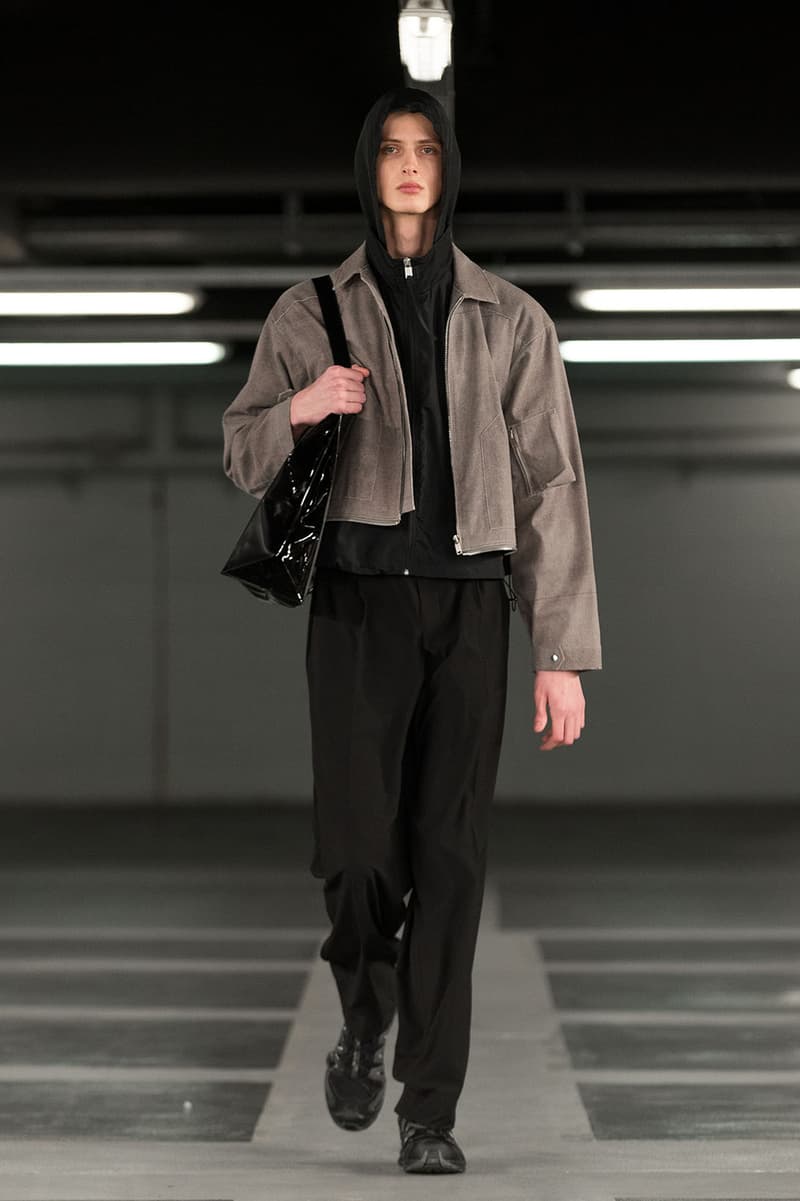 16 of 21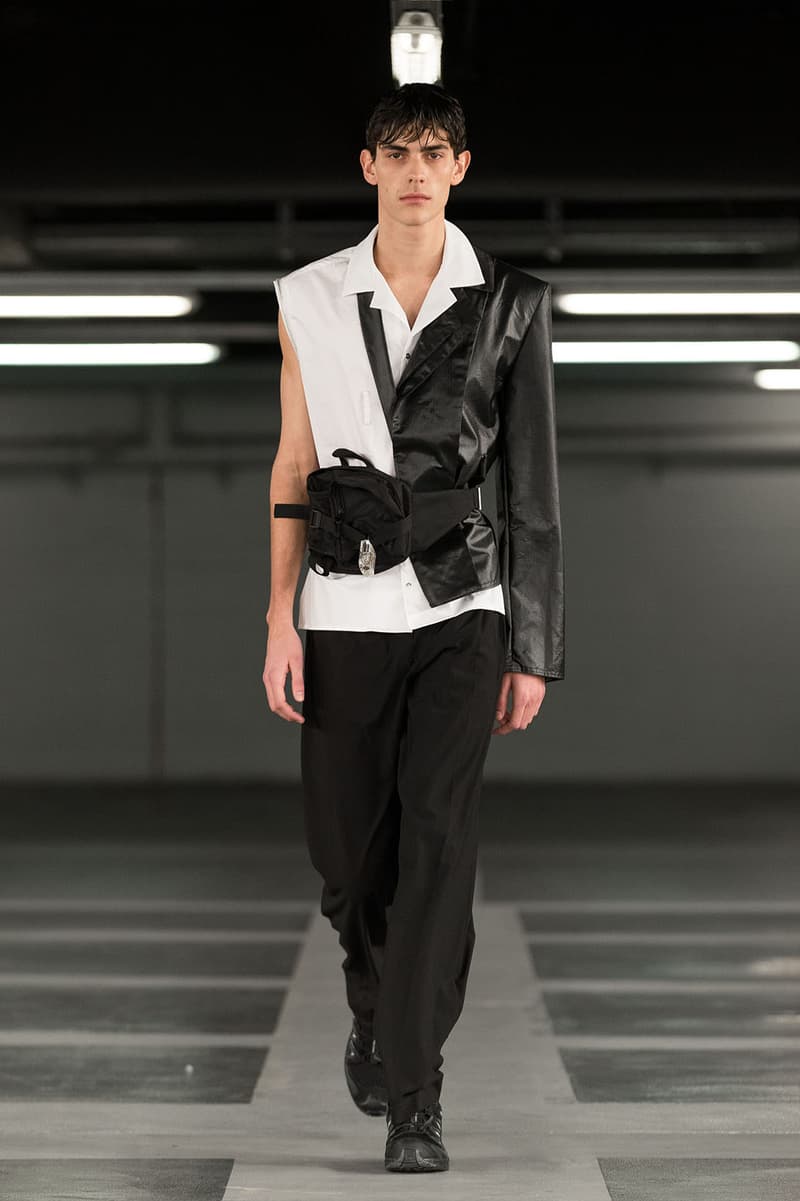 17 of 21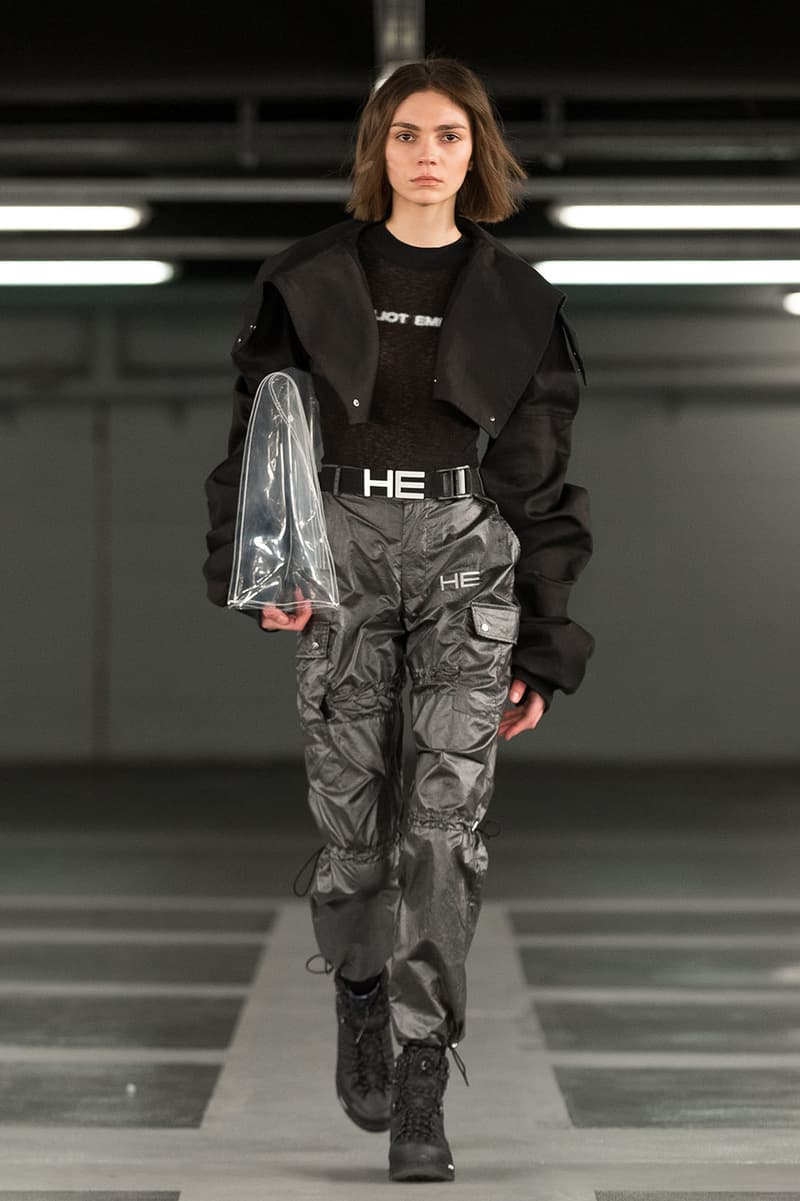 18 of 21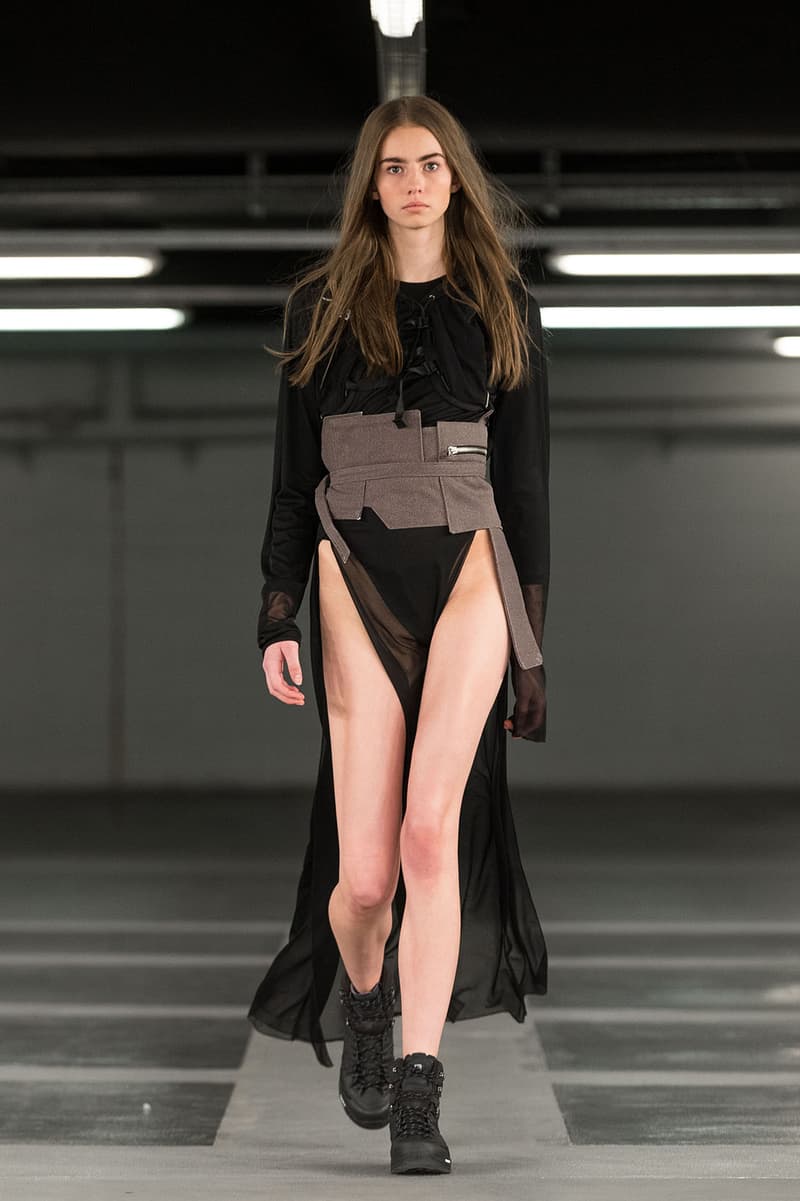 19 of 21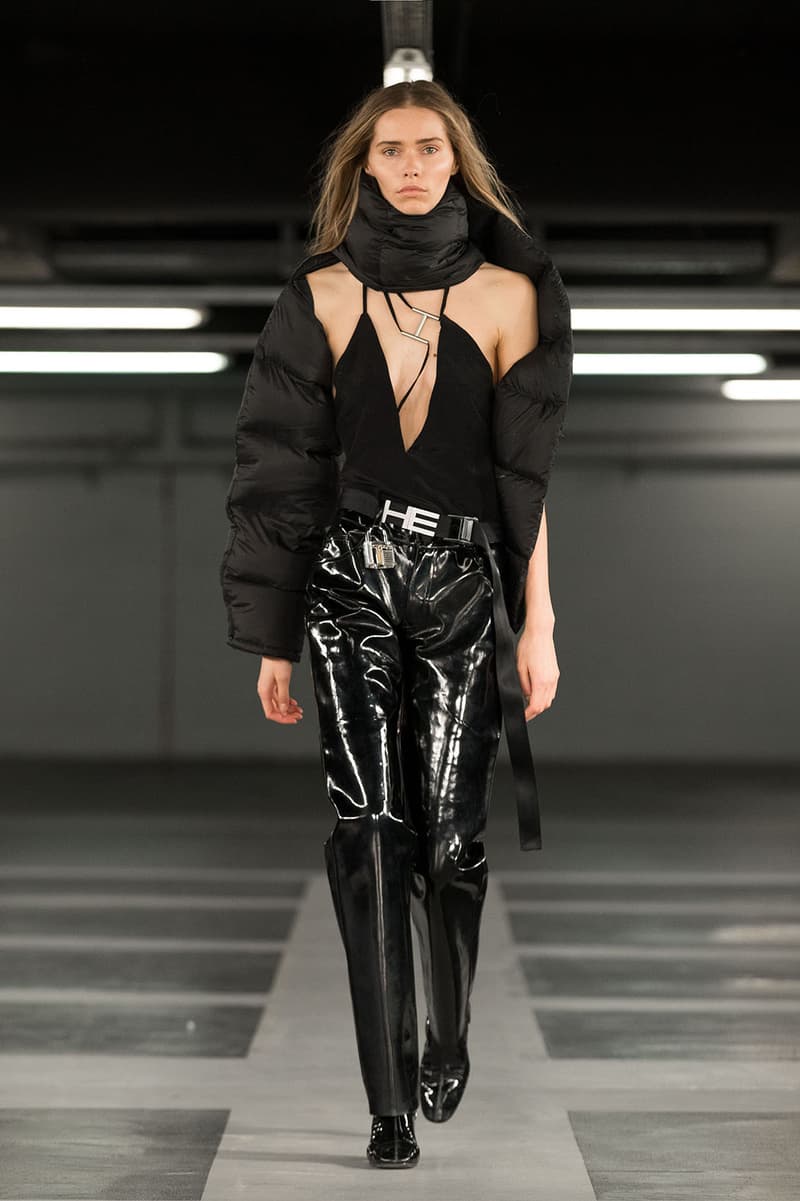 20 of 21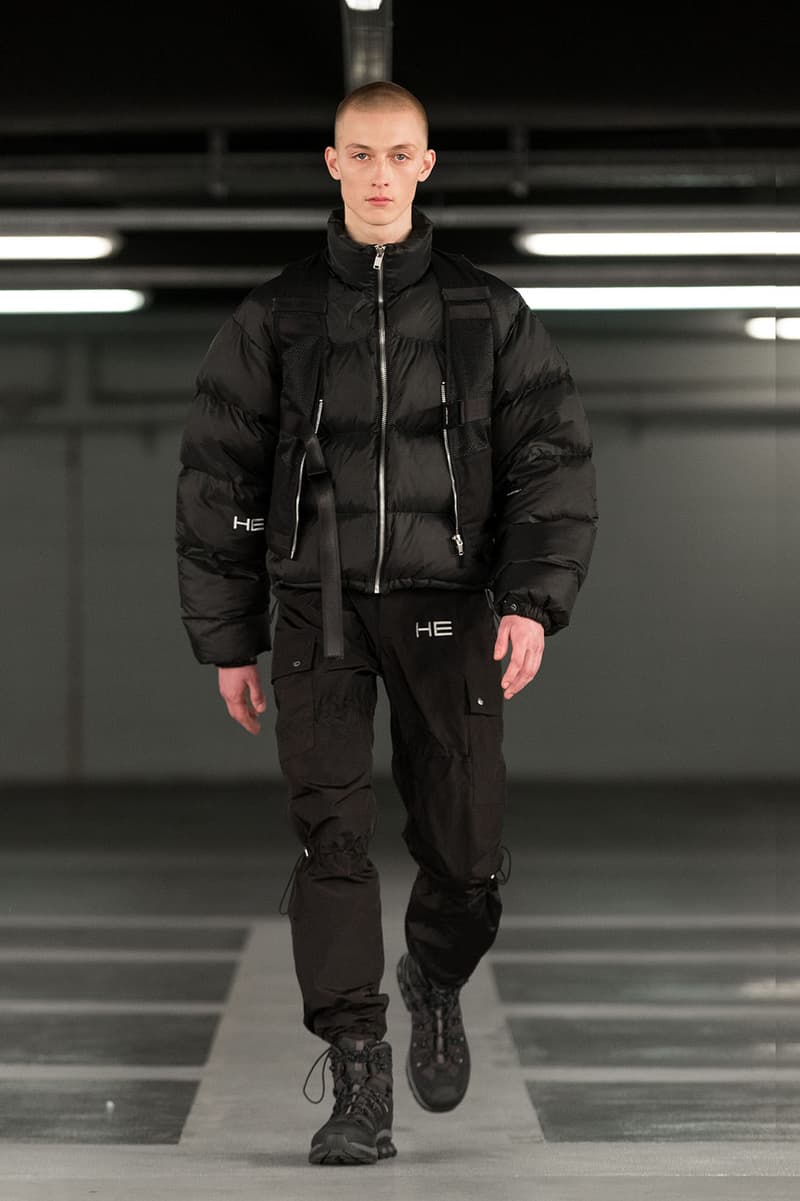 21 of 21
After showcasing the militaristic, technical looks in its Fall/Winter 2018 lookbook, HELIOT EMIL hit the runway at Copenhagen Fashion Week to exhibit the full collection.
The monochrome looks offered a range of buckled, zipped and strapped layers, accented with the label's "HE" branding and monogram seen on T-shirts, pants and even belt buckles. Dubbed 'Intended Consequences,' designer Julius Juul took cues from the French expression "L'appel du vide" — "the call of the void" — which touches on the attraction of undermining one's own self. Indeed, the "feeling of intentionally wanting negative impacts," according to the brand, inspired the monochrome colors and futuristic fabrics, including a heat sensitive blend that changes color from black to white. Off-kilter sewing techniques further accent the collection's asymmetry and subversion of militaristic tropes, like silver padlocks attached to belt loops and menswear staples, like blazers, executed in unconventional Japanese-manufactured fabrics.
Scope the collection in action above and check out the collection's 360-degree video lookbook below. Elsewhere at CFW, Hærværk also debuted aggressive military-inspired looks for Fall/Winter 2018.