Gucci Mane Gets Interviewed by Shock Rocker Marilyn Manson
"I ain't gonna lie, I think I could be a hell of a rock star."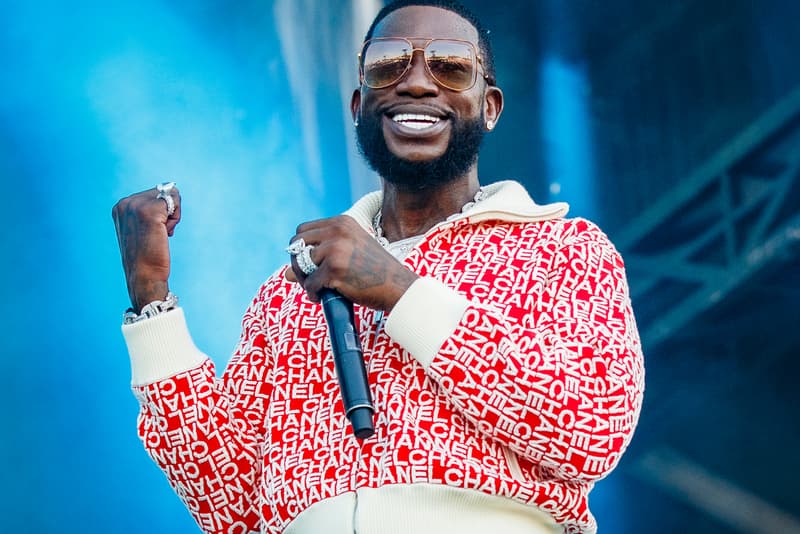 Gucci Mane is the cover star of the March issue of CR Men's Book. The rapper will appear in the issue for an interview conducted by Marilyn Manson. The two artists became friends after the premiere of Spring Breakers and recorded the song "Fancy B*tch" together. Billboard shares a few excerpt from the forthcoming interview:
"When I was locked up and they put me in the hole, this is what I was doing to keep my sanity. This is how I was protecting myself. [...] I want to look like Liberace, just big diamonds, shining. But I want the production to be like the [Flaming] Lips. I want the crowd to feel that sweat, like Hendrix. [...] I ain't gonna lie, I think I could be a hell of a rock star. I'm a free spirit, I love having fun, I don't give a f*ck. Even the way I record, the way I perform, I'm unstructured. I just let the wind blow through me."
Gucci will embark on his 19-date 'Trap God' tour in April. Check out dates here.