Migos & Sean Kingston Allegedly Got Into an Altercation
Sources say that someone from Migos' camp shot the "Beautiful Girls" singer.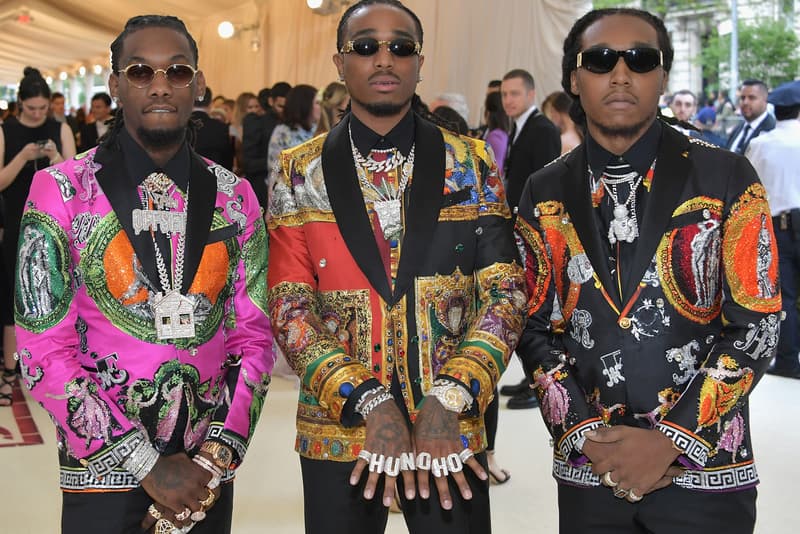 At Las Vegas's Agenda trade show, Sean Kingston and Migos apparently got into an altercation which reportedly involved gunfire. Rumors that Kingston ran up on Migos and exchanging heated words circulated around Twitter on Tuesday night. According to sources, someone screamed that Kingston was shot; police arrived shortly after the assault. Currently, details are unclear as to what and why it happened.
At the end of 2016, Kingston got involved in the Soulja Boy vs. Migos feud, claiming that Quavo refused to fight Soulja one-on-one even after SB sent the Migos member his address.
Check out the tweets below and stay tuned for more updates.
100% confirmed. Migos did jump Sean Kingston in Las Vegas. ? pic.twitter.com/6myhXFfCzK

— WORLDSTARHIPHOP (@WORLDSTAR) February 22, 2017
Sean Kingston jumped by the Migos in Vegas? There's no sign of bad blood in this video. This was a few hours ago. ?

(via. swaggcreator IG) pic.twitter.com/72Swi4iLu7

— Hardys® (@HardysMedia) February 22, 2017
Migos On The Las Vegas Fox 5 News Channel After Jumping Sean Kingston? pic.twitter.com/UHfaps4f89

— 528-CA $H (@JNumba910) February 22, 2017