Advisory Board Crystals Drops a Super Limited Handcrafted Painter Shirt
Utilizing crystal infused dye.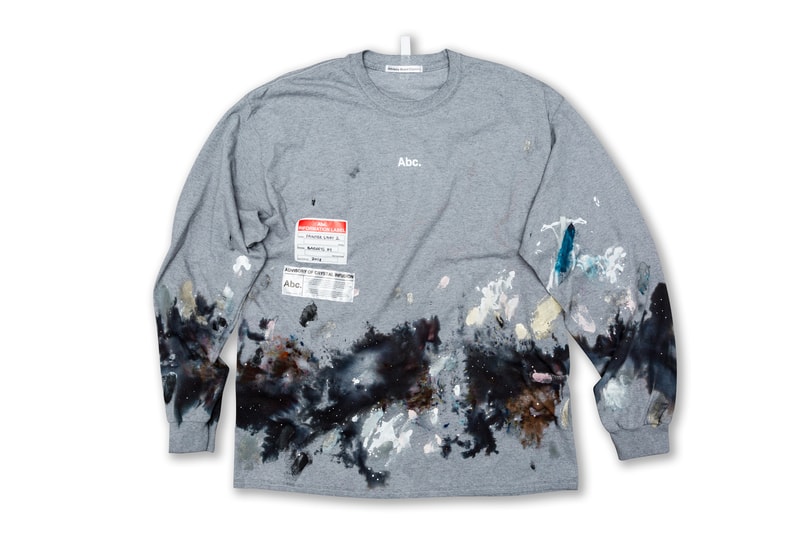 After its special Painter Shirt release at Barneys last year, Advisory Board Crystals recently dropped a following handcrafted T-shirt design at the luxury retailer. Continuing the concept of its first release at Barneys, the process and aesthetics of the follow-up Painter Shirt 2 is a representative of the physical and ideological work ethic behind Abc. Studio.
Super limited, the new handcrafted T-shirt is dyed using a crystal-infused dye and hand-painted and crystallized by Advisory Board Crystals founders Remington Guest and Heather Haber. The Swarovski crystals found on the shirt are placed in a way to blend into the haphazard brush strokes that serve as the main design elements of Abc.'s Painter Shirt 2.
Priced at $175, Advisory Board Crystals handcrafted Painter Shirt 2 is available exclusively online and at Barneys Chelsea, New York location.
For more contemporary fashion, HOMME BOY destroyed to create its latest Spring/Summer 2018 "LE2.23" collection.
Barneys Chelsea, New York
101 Seventh Ave.
New York, NY 10011
USA