Watch Virgin Galactic's VSS Unity Successfully Launch Two Pilots Into Space
Commercial spaceflight is just around the corner.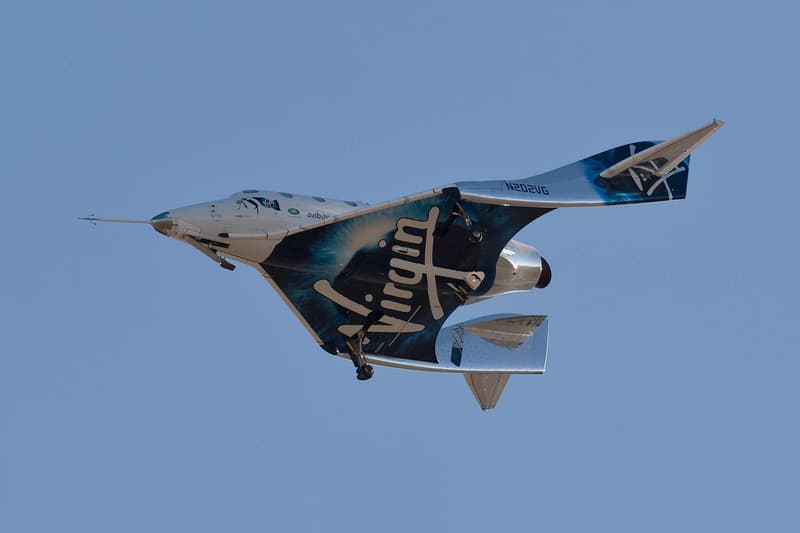 Richard Branson's Virgin Galactic has brought commercial space tourism one step closer to becoming a reality. This Thursday, Virgin Galactic's VSS Unity, the spacecraft planned to carry private passengers, successfully launched two test pilots (now astronauts) from the Mojave Air and Space Port in California up into space.
Mark "Forger" Stucky and Frederick "CJ" Sturckow were aboard the carbon fiber launch vehicle VMS Eve, which upon reaching 43,000 feet released the Unity, which the two pilots powered the rockets for 60 seconds until traveling beyond the official edge of the planet. A video captured part of the spectacular flight away from Earth, traveling at three times the speed of sound. Unity then reentered the atmosphere at supersonic speed and landed a smooth touchdown at the spaceport.
Virgin Galactic's commercial space operations plan to bring six passengers at a time, who upon reaching altitude, will be able to experience a few minutes of zero gravity. The private passengers will be prepped with three days of training at Spaceport America and be accompanied by two pilots during the official flight.
Take a look at some snapshots above and videos below of Virgin Galactic's VSS Unity and share your thoughts in the comments.
In related news, SpaceX sent Christmas dinner to ISS astronauts in space.
We're taking you to space, @richardbranson ? ? pic.twitter.com/BKSjzutqRL

— Virgin Galactic (@virgingalactic) December 14, 2018
SpaceShipTwo looking back on Spaceship Earth ? pic.twitter.com/ynr31mKzzf

— Virgin Galactic (@virgingalactic) December 13, 2018
SpaceShipTwo, welcome to space. ?? pic.twitter.com/tHHNSlkrd0

— Virgin Galactic (@virgingalactic) December 13, 2018
SpaceShipTwo landing after a trip to space. pic.twitter.com/anC8hqwQtR

— Virgin Galactic (@virgingalactic) December 13, 2018