Forever 21 Gets Roasted for Casting White Model to Rep "Wakanda Forever" Merch
Another less than ideal choice.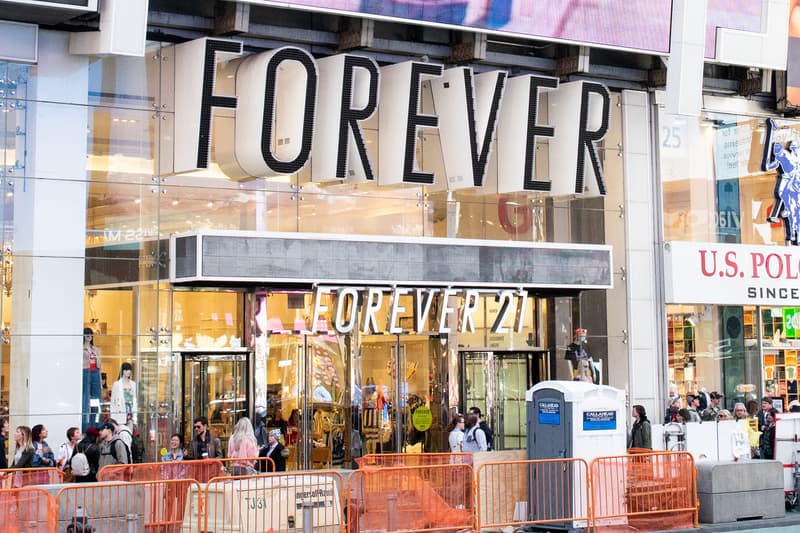 Fast fashion retailer Forever 21 has once again come under fire, this time for using a white male to model off its latest "Wakanda Forever" merch.
The photoset in question features the male model repping a Christmas-themed Black Panther sweater that has placed the superhero front and center along with the film's infectious "Wakanda Forever" saying. After posting the photos to its Twitter account, the Internet quickly chimed in to blast Forever 21 for its less than ideal choice in casting.
Since then, the post has been removed by Forever 21 and an apology has been issued. However, the roasts remain on the web. Read Forever 21's statement as shared with TMZ below along with a few reactions.
"Forever 21 takes feedback on our products and marketing extremely seriously. We celebrate all superheroes with many different models of various ethnicities and apologize if the photo in question was offensive in any way."
Last month fast food chain Burger King roasted Kanye West on Twitter.
Hey @Forever21 this ain't it pic.twitter.com/D31C8gN7jv

— BMW the DJ (@BMWTHEDJ) December 18, 2018
You had one job @Forever21 pic.twitter.com/0A3WWbB8m1

— Wheelchair Jerry (@BostonJerry) December 18, 2018
Hey @Forever21, In What Universe Did You Think It Was Ok To Feature A White Model In Wakanda Gear? Granted, Chances Are You Knew It Wasn't Ok, But Still. As A Former #21Men Brand Specialist For The Company, I'm Highly Offended.

— Mark-Paul (@WhoIsMarkPaul) December 18, 2018
— The Block Panther (@DeleMage) December 18, 2018
Forever 21 knows exactly what they're doing with that ghost in the shell man in the african kitty sweater and here ya'll go given them the attention they want

— cultured butter bae (@jilleeann_) December 18, 2018
this sweater just called 311 because Shuri's making too much noise in her lab pic.twitter.com/Npd7nxwhJP

— Desus Nice (@desusnice) December 18, 2018
Screenshots are forever. @Forever21 .

Y'all really put a COLONIZER in a Wakanda shirt. pic.twitter.com/pnM7BY06yI

— This page cannot be reached. △⃒⃘ (@Unaamorcita) December 18, 2018
@Forever21 really got the palest person they could find to model a Wakanda Forever sweater. I'm crying. https://t.co/0ycedJ2eI6

— Izuku Marcdoriya (@Lyracet90) December 18, 2018