ADVENT CALENDAR 2018: We're Giving Away 100 Free Gifts From Now Until Christmas
Four prizes a day spanning across fashion, footwear, music and even art.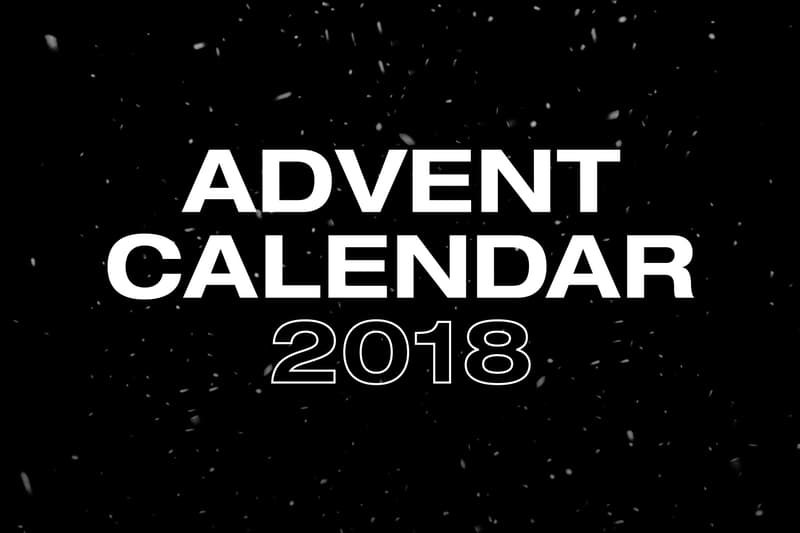 We here at HYPEBEAST have achieved so much in the year of 2018, from the content we've produced and the stories we've told, to the events we've thrown and the festivals we've run — and we couldn't have done it without you, our loyal readers. As a thank you, we present the HYPEBEAST 2018 Advent Calendar.
Last year's Advent Calendar we gave away a gift for each day from December 1 until Christmas Day. This year we're topping ourselves and are not only giving away one free item a day, but four.
Each day, from December 1 to December 25, the HYPEBEAST Advent Calendar will be raffling off four different items to four winners, across our top categories: Fashion, Footwear, Music and Art. HYPEBEAST fans will have their chance to win amazing prizes from the hottest brands, while sneakerheads will be able to collect the most coveted grails they missed out on this year. Music fans will be able to score the latest in audio tech or once-in-a-lifetime opportunities to rare events, and — for the first time ever — we'll be giving away priceless pieces of artwork to art aficionados from your favorite established and upcoming street artists.
Visit the 2018 Advent Calendar all throughout December to see what gifts are being presented. Follow our four social Instagram verticals — @hypebeaststyle, @hypebeastkicks, @hypebeastmusic, and @hypebeastart — to learn more information on each prize. Thank you, and good luck!