Zion.T, the Korean Singer-Songwriter You Need to Know
Discussing his new album & YG's first-ever SM collab.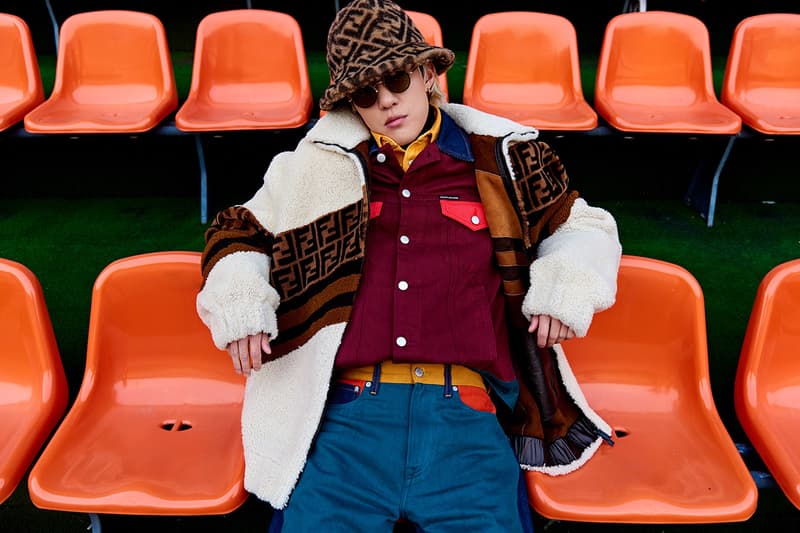 If you have the slightest interest in K-Pop, you have heard of YG Entertainment. Musical acts with wide (and sometimes obsessive) international fandom have come out of YGE, like Big Bang, 2NE1, and PSY to name a few. If those were the first "fashionably cool" wave of K-Pop artists to receive fame and praise in the West, there's been a second wave of new musicians that are eagerly taking over the global stage. The likes of BTS, Blackpink, Jay Park, HYUKOH, and XXX are gaining more traction outside of their homeland, paving their way into the hearts and eardrums of listeners abroad. Among them stands Zion.T, hailing from The Black Label, YGE's subsidiary fronted by executive producer Teddy.
While Zion.T may sound unfamiliar to some, he's far from a rookie. With almost 10 years of experience producing and performing, he's one of the most seasoned veterans in the South Korean music industry, harnessing a staggering 90 songs under his belt. His distinctly tender voice and lighthearted (but powerful) R&B sound have come to define the region's genre. Unfortunately, he isn't putting out music for the international market just yet, but fortunately, he plans to. So we highly suggest you get to know him.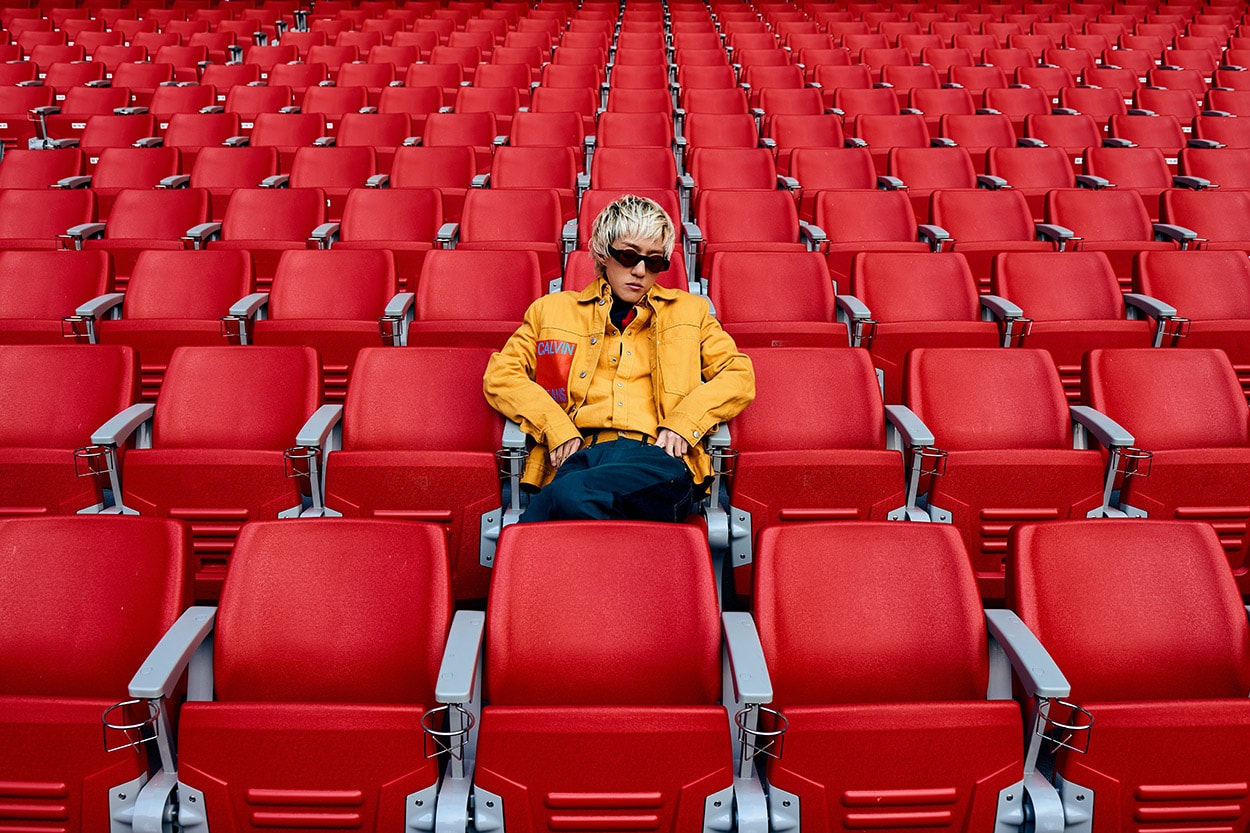 Your song "Hello Tutorial," which released last month, was the first-ever collaboration between YG and SM Entertainment. How did it happen? Why did you choose Seulgi as the featuring artist?
I am a fan of her group, Red Velvet. I wanted to work with her as her fan. It's my first time liking a girl group, and since I record music, I thought I wanted to record this feeling. It was difficult at first, but I kept on knocking at their door. It was hard to get SM on board, but once I did, the process was smooth, with her even starring in my music video. Seulgi helped me out a lot. I would like to help her in the future as well. I didn't intend to open up this "YG x SM" thing for the first time, but the world works in strange ways.
What about Esens? It was his first major featuring in years.
You can say Seulgi, Esens and Hyukoh, who featured in my most recent album, "ZZZ," are all at the top of their respective fields. They can do things I cannot do and they have these strengths that I do not possess. It is great fun for me as a producer for their different voices to be on my beats.
With Hyukoh, it took forever to work with him. It was hard to set a time to meet. It took him two weeks to respond to my "how are you?" text. But jokes aside, he's like a star, literally. Because stars are there long before you can actually see them shine. He's like that.
The song "Sleep Talk" was recorded right from Hyukoh's test guide. Did you have any other lyrics in mind?
I didn't feel the need to write lyrics because Hyukoh was very open to making them himself.
Which artist are you looking forward to collaborating with in the future?
I plan on meeting a lot of foreign artists in Japan and America. Producers, rappers, singers, everyone. I don't want to mention who because I'd like it to be a surprise. Sorry, but you can look forward to it.
You have said "Hello Tutorial" is like a good romantic comedy movie. How would you compare your real love life to a movie genre?
It's like a thriller sometimes. I haven't had many ups and downs in life, but looking back, all of the big events in my life had to do with love. So I think you could say drama. Or a documentary.
What genre would you call this album?
I wanted it to be a documentary, but it turned out to be a romantic comedy.
What is the story behind your songs?
When I look at my music, most people would say they are like their children. But for me, my songs are more like cups, plates, or furniture that I would make. They all have these flaws and could have been more sophisticated, detailed. Or more rough and bold. But you can cherish a piece of work like that and shatter it, discard it the next second because you can just make them again. I just think, "I can put water in this one, or use this as a salad bowl," instead of praising or being attached to them so much.
For me, my songs are more like furniture that I would make. They all have these flaws and could have been more sophisticated, detailed.
Drake recently broke The Beatles' Billboard record with 12 songs in their Top 10 charts. Drake also has more than 10 Billboard record titles. If you could break one of his records, which would it be?
I don't want to break any of his records. I just want some certificate, maybe in cleaning. There's this certificate in Korea called an "Organizer Certification." It's for folding the laundry, washing the dishes, or cleaning the floor. I'm not good at cleaning. This is the area I need to break through, not breaking someone else's musical record or jumping over their career. I don't want to live that way. I just want to be a musician and clean my house. And maybe I can break a record along the way.
I just want to be a musician and clean my house. And maybe I can break a record along the way.
As a musician, how do  you feel about the Korean market where reality TV programs like "Show Me The Money" are sweeping the charts?
It's fun. There're a lot of players in this field. "SMTM" has played the biggest role in democratizing hip hop in Korea. I don't think it's a bad thing at all to use it to build your career. As a viewer, it's interesting to see some rappers come back and try again after they've been eliminated the previous season. And the real competition starts after the show has ended.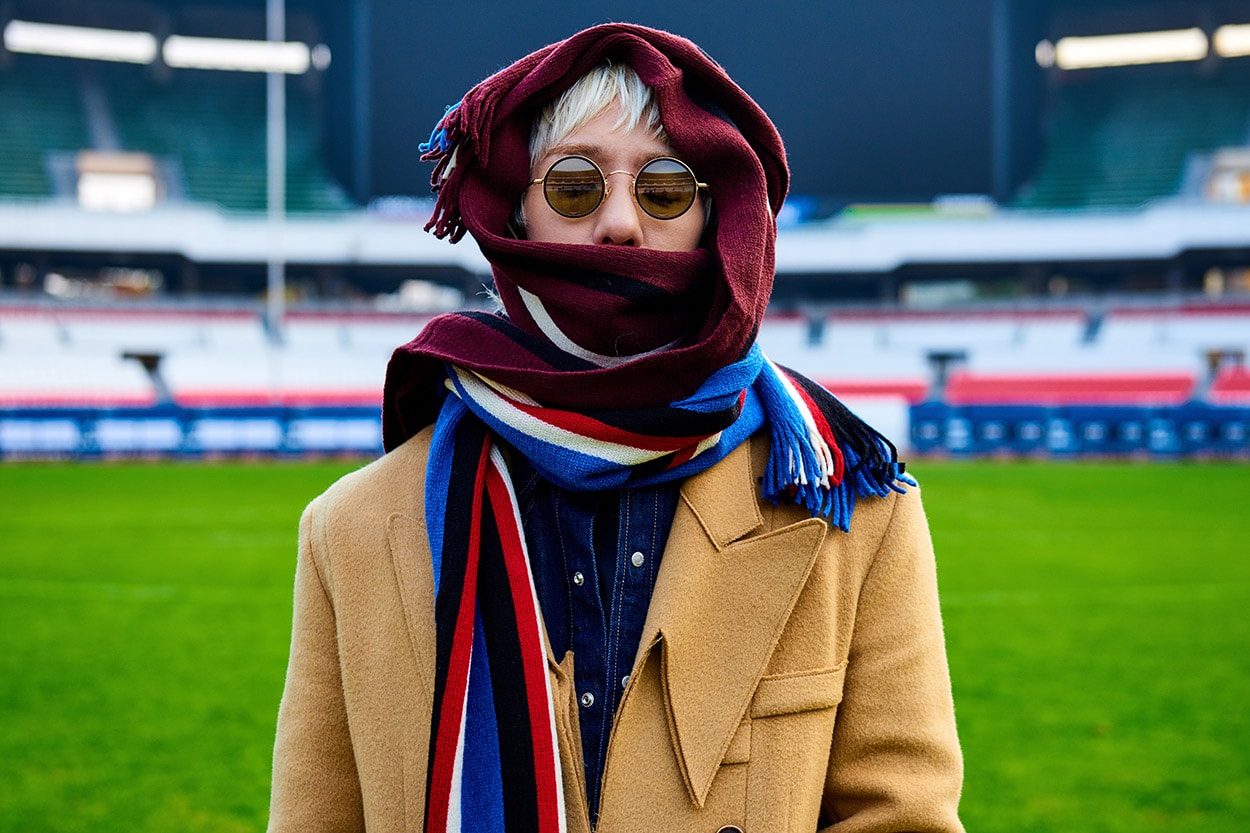 You use the expression "player" often when describing musicians.
I think they are very similar. Musicians are like athletes. We have to rest after running, and strategize while we rest. We have to run more effectively the next time. Some players are their own trainers. If you're not in a good team, your career span gets that much shorter. Recently, I have been feeling the importance of the team that you are a part of. I think it's very meaningful to shoot at a sports stadium today. I asked my stylist to prepare an outfit of an athlete or a coach. Nowadays, musicians have to be it all. I think it's getting more fun as time goes on.
What is the biggest misconception that people have of you, if any?
I'm a producer, but when you search for me in a search engine, I come up as a singer. People don't look carefully at the whole creation, but I guess it would be too much to ask them to acknowledge everything. I am a singer, but firstly I make music and express myself musically in different ways. I would like people to view me more as a brand. You wouldn't judge a seasonal collection just by looking at one outfit. I would like people to have a wider perspective and give me more diverse feedback.
How would you describe your music to those who may not know you yet?
People might think, "who's this Asian guy with the weird name?" But I would just like to ask, if you come across me somehow, please give me your attention.