Mercedes Benz Goes Faster With Its AMG GT R Pro
Featuring 577HP and 516 lb-ft of torque.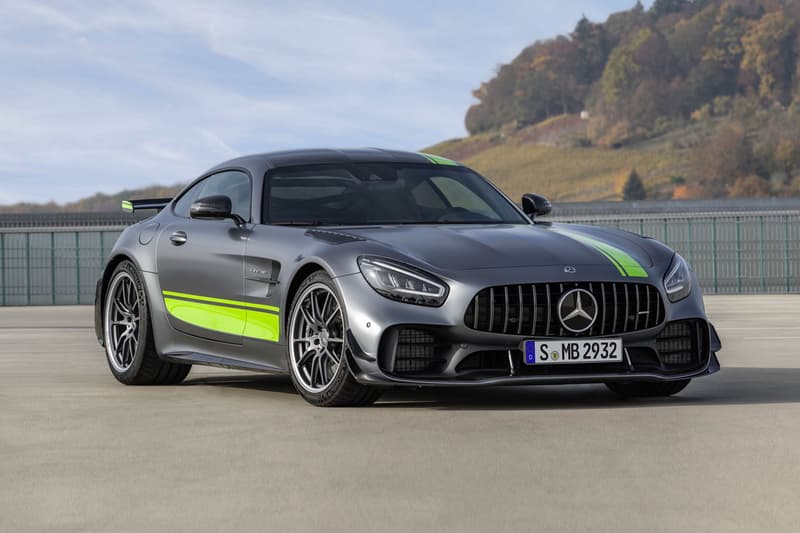 1 of 15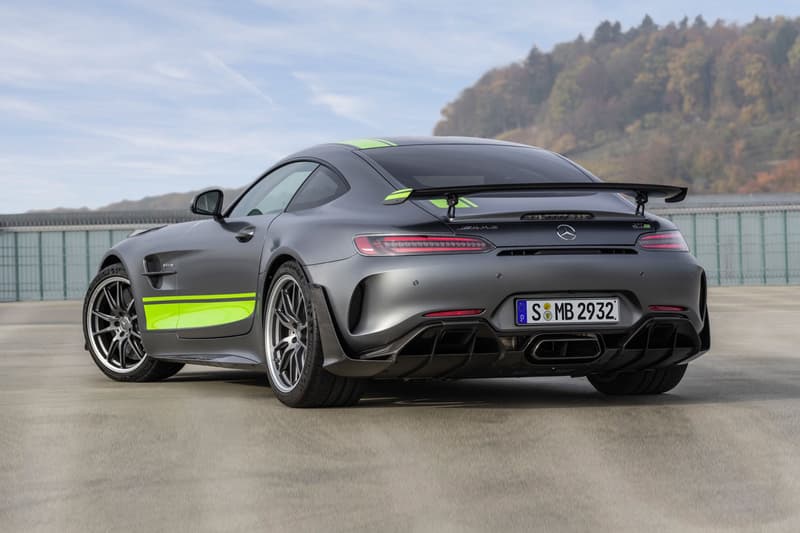 2 of 15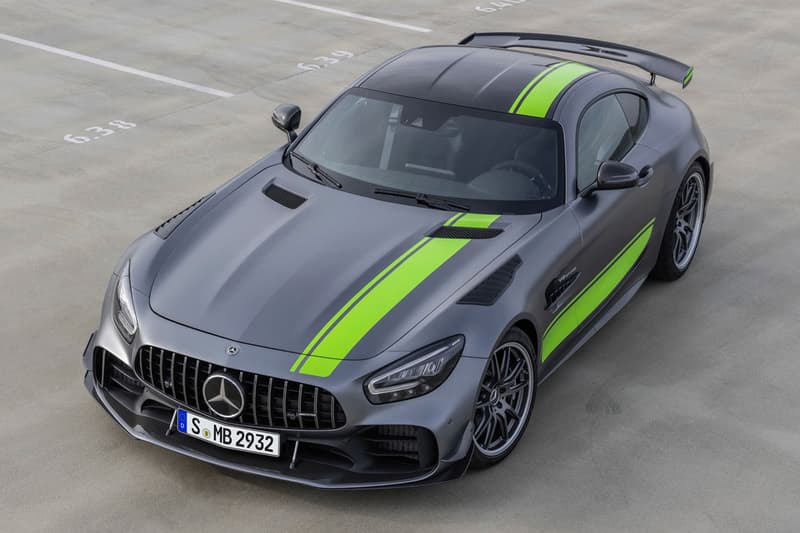 3 of 15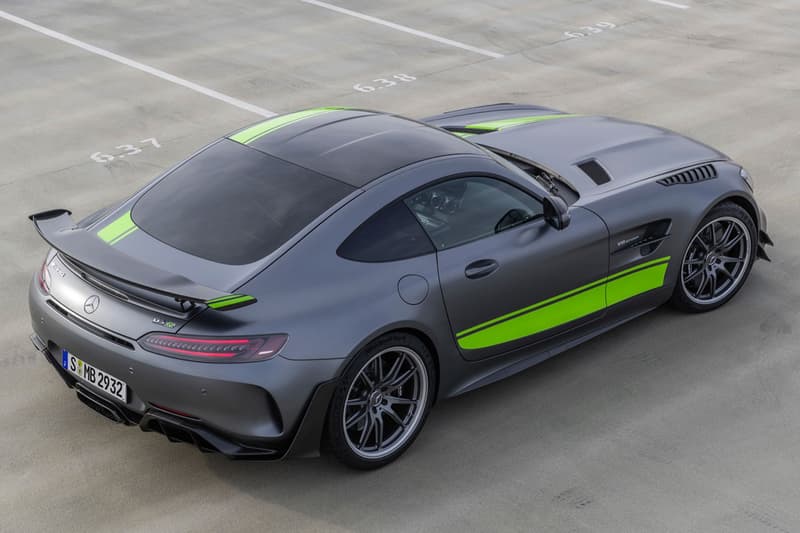 4 of 15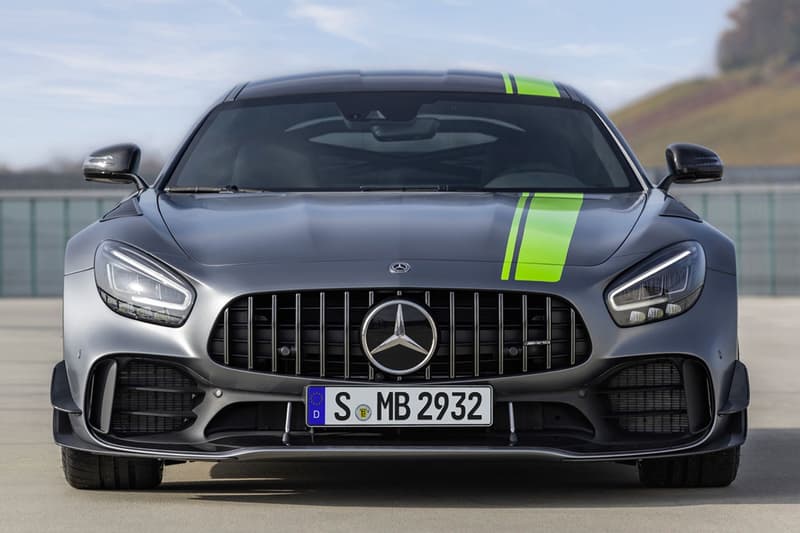 5 of 15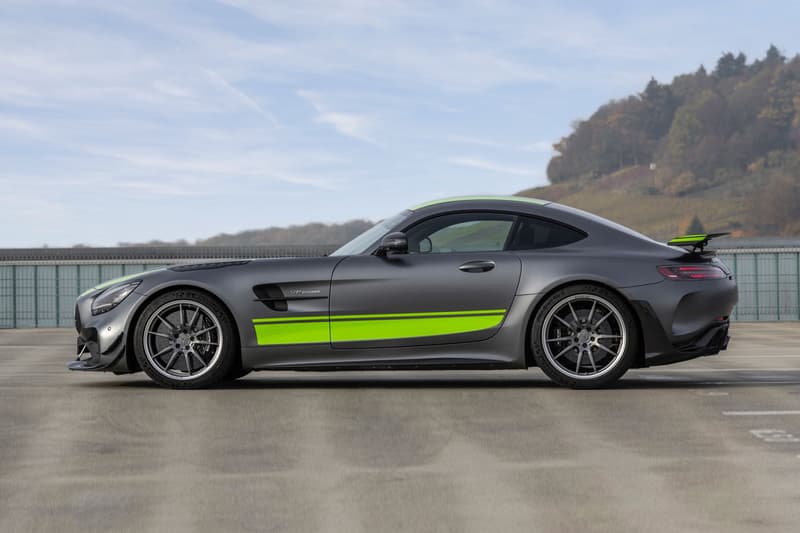 6 of 15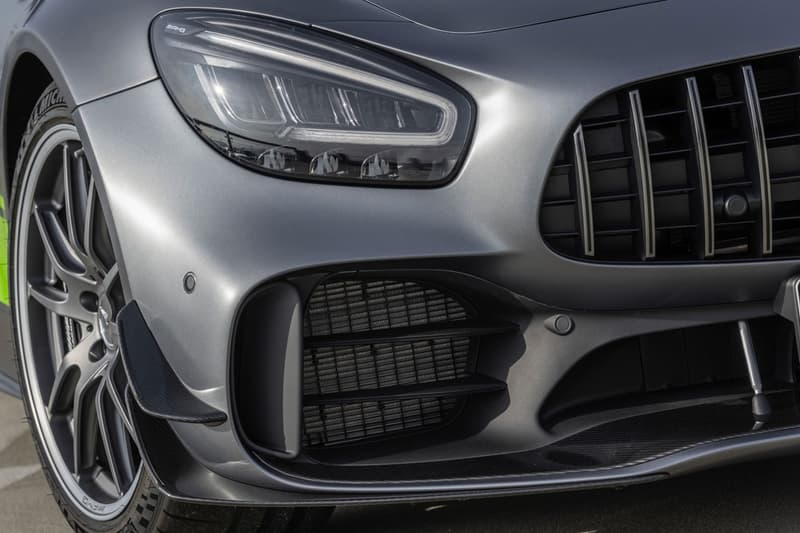 7 of 15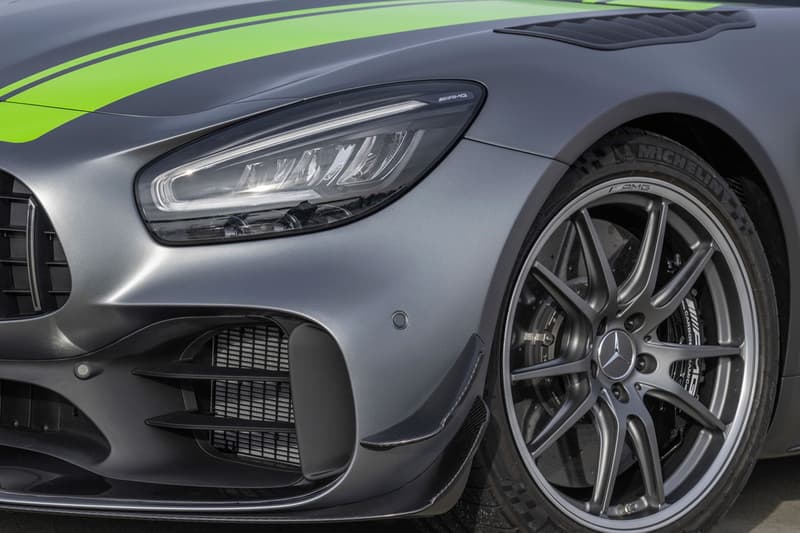 8 of 15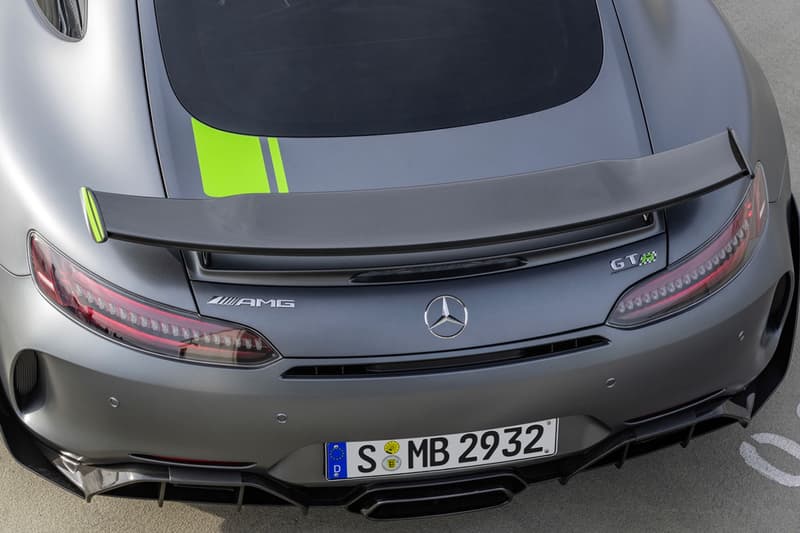 9 of 15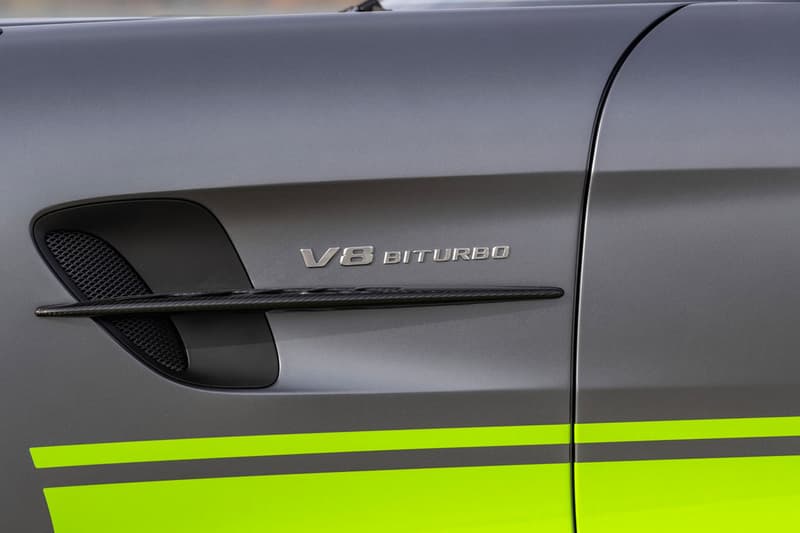 10 of 15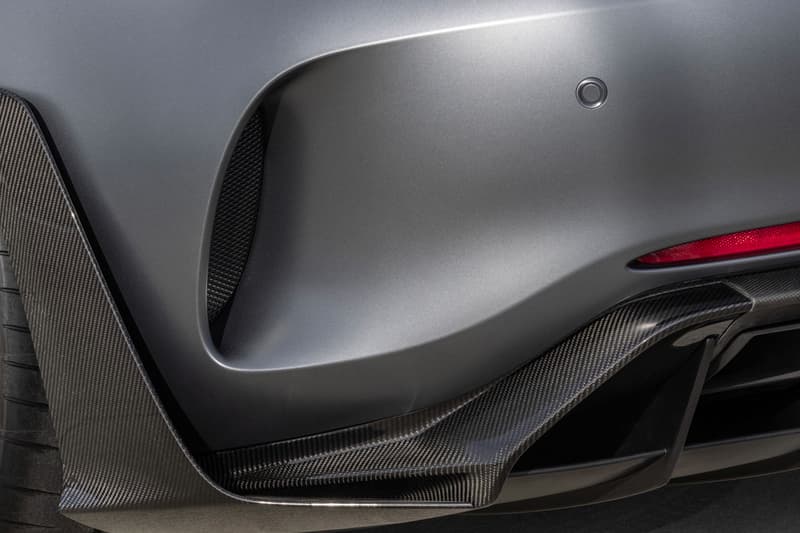 11 of 15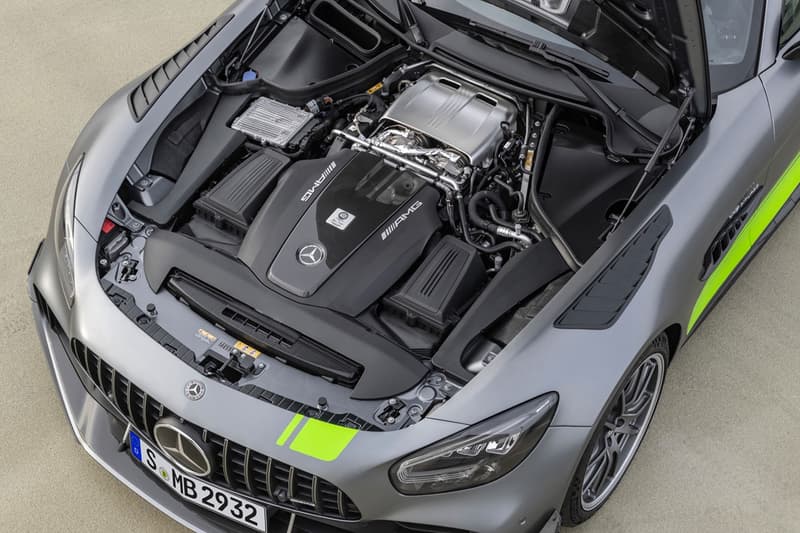 12 of 15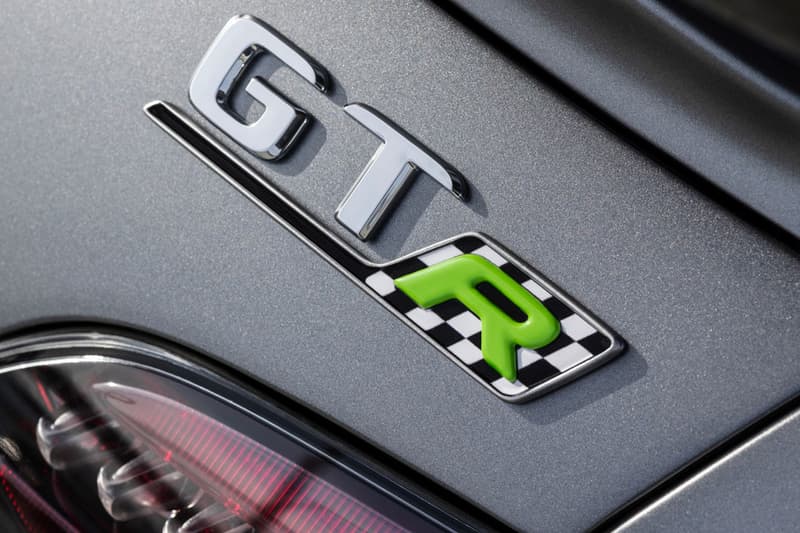 13 of 15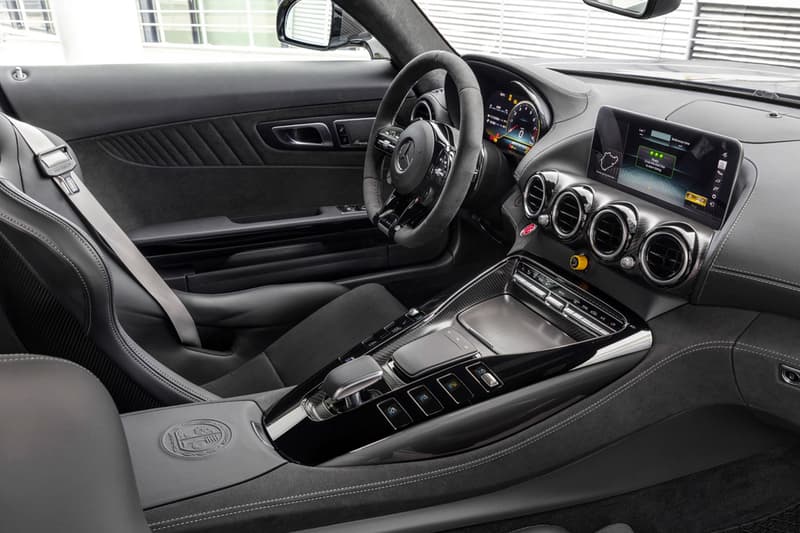 14 of 15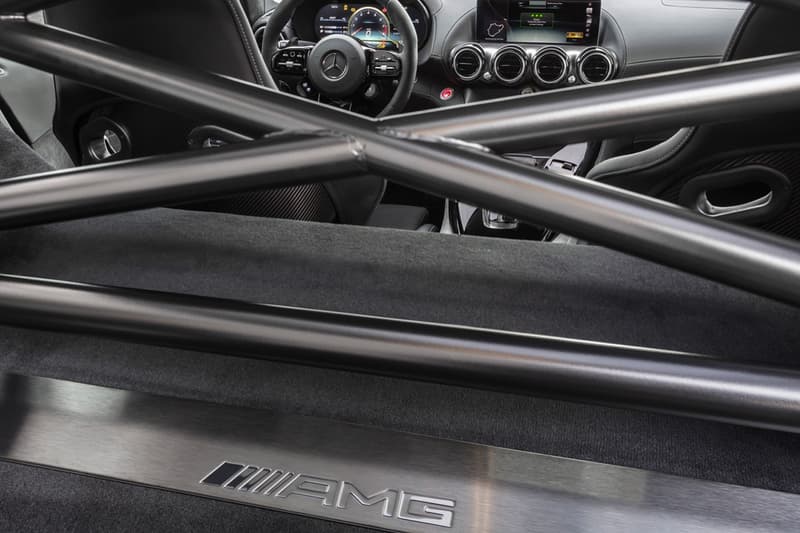 15 of 15
Aside from debuting updated takes of its GT Coupe and Roadster models, Mercedes-AMG also unveiled its new AMG GT R Pro model at the 2018 Los Angeles Auto Show. Building on the top-class racing technology and spectacular design found on the GT3 and GT4 track vehicles, the Pro model features enhanced suspension, an increased powertrain and a new aggressive aero kit.
Under the hood of the AMG GT R Pro we find a 4.0-liter twin-turbo V8 engine, reworked to generate 577-hp and 516 lb-ft of torque. With all that power, the car can go from 0-to-60 in 3.5 seconds flat, and reach top speeds of 198 mph.
To maintain handling, the AMG GT R Pro receives mechanically adjustable coil-over suspension, a carbon fiber torsion bar, a rear stiffening structure, and ceramic composite brakes. A lightweight carbon fiber aero package is also included, and can be seen in the splitter at the front, and with the large rear spoiler at the read — all helping to manage airflow when stepping on the gas. If the performance upgrades didn't already give away the track-focused design, the matte gray paint job and green racing stripes will, as both are directly ported from Mercedes-AMG's race efforts.
Take a look at the new Mercedes-AMG GT R Pro unveiled at this year's Los Angeles Auto Show above.
For more automotive news, Porsche recently introduced its 2020 911 Carrera S and 4S models.