EXCLUSIVE: Towkio & Vic Mensa Put on for Chicago in "G W M" Music Video
We've teamed up with 88Rising to premiere the visual.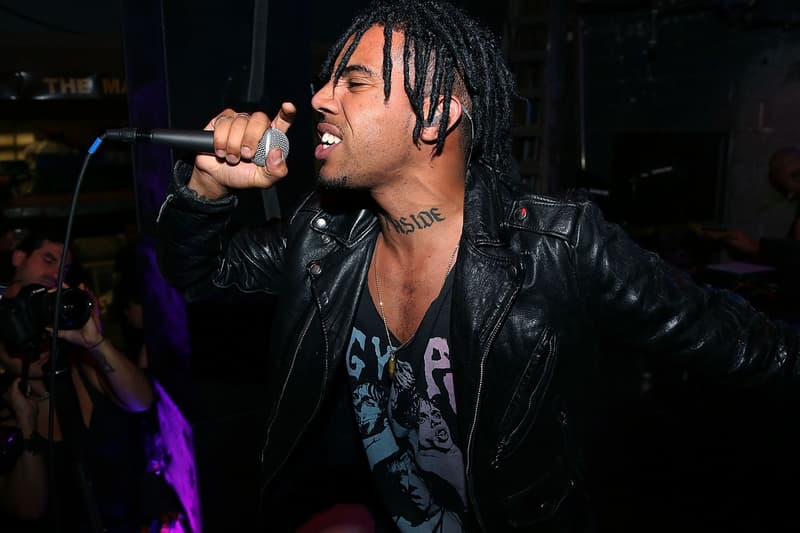 Last week, we teamed up with 88rising to drop a new version of Keith Ape's "It G Ma (잊지마)" featuring Yung Lean's "lost verse." Today, we have once again linked up with the mysterious media platform to share Towkio and Vic Mensa's "G W M" music video. Directed by Todd Barret (aka LL) and Towkio himself, the visual for the Mr. Carmack-produced banger finds Towkio, Mensa, and the other SAVEMONEY members having fun and wilding out in their Chicago neighborhood.
To pair with the release of the video, we linked up with Towkio for an interview about the video and a variety of other topics. We talked about fashion and his affinity for brands like UNDERCOVER, ACRONYM and visvim, what it means to "make Chicago great again," working with producers like Carmack, Lido and KAYTRANADA, his forthcoming Rick Ruben-assisted album World Wide .Wav, and more. We also addressed on whether or not there is a musical divide in Chicago, as well as Kanye West's influence on them and other artists from the city.
What fashion brands are you into?
I be f*cking with Saint Alfred in Chicago, they always take care of us. Lately I been on my UNDERCOVER sh*t. I love Jun Takahashi. In the video, my homie David had some crazy jackets from ACRONYM. I love ACRONYM, honestly. That's like one of my favorite brands. The UNDERCOVER, the visvim and the ACRONYM.
Errolson's a genius.
Yeah he killed it. It's crazy because Nike was like, "Really, y'all can keep Kanye." They got the real hitter on deck.
Def Jam's going to re-release Kanye West's The College Dropout as vinyl and a "Make Chicago Great Again" hat. What are your thoughts on this?
We're going to make Chicago great again. I mean, I love Kanye — he's our inspiration. But we are Chicago now. Chance just recently had that Magnificent Coloring Day — that was the biggest event for Chicago. Kanye basically passed the torch to Chance. We all grew up together, we're born in the same year, same city. As friends, we always pushed each other. Somebody drops something hot, and another person would have to drop something harder. I f*ck with Kanye and the "Make Chicago Great Again" sh*t, but we are making Chicago great.
Do you guys work with Mick Jenkins, Smino, Saba, Noname, Monte Booker and them?
Hell yeah, those are our homies. That's all part of making Chicago great again. We all came up together, we've all seen each other when motherf*ckers had zero followers, back when we were releasing music on YouTube.
What is it about Chicago that drives you to do what you do?
There's just a kind of a realness, like we don't do it for anybody else but ourselves. I've been to different cities and everybody's got different scenes. But I'm really proud to be from Chicago. Me and my friends are taking it to the next level in Chicago, so you get the best of our world.
People know Chicago for you, the Kanyes, the Chances and the Vic Mensas, but there's also the Famous Dexes and the Chief Keefs. Is there a divide between the two cultures or is it one and the same?
I guess you can call it a divide. We wouldn't consider a divide because we're listening to that sh*t. We're the people also making that sh*t hot where we're at. When Chief Keef came out with "Bang," we was playing that sh*t everywhere, and that was when it first got posted. I wouldn't necessarily consider it a disconnect. I would say they're less involved with the fashion culture though.
How did you link up with Mr. Carmack and what was the process behind making "G W M"?
I met up with him through his manager. I just left Carmack's house, the same house that we made "G W M." We were just in the crib, making a beat, and we took the piano chords and added to the trap drums. It was just crazy. It definitely happened out of nowhere; it just took a couple hours to make. Carmack's my homie, we're going to make a bunch more music because we work well together.
The production in your music has always been top-notch. How do you choose your producers?
I got a bunch of dope producers that I've worked with. I haven't really had to look to far. Peter Cottontale, Donnie Trumpet; those are all my friends and they just happen to be dope as musicians and producers. Lido has been a special one. I was trying to get a beat from him but he didn't want me to post it as Trippy Turtle (his footwork alter-ego), he wanted it to be credited as Lido. It was a lot of back and forths and we ended up making "Heaven Only Knows." It was a really long process but it ended up happening. Even Kaytra too, I f*ck with Kaytra because he f*cked with me early. I pride myself in having an ear for production and my ability to put things together.
What are you working on now?
I'm working on World Wide .Wav. I have been working with Rick Rubin on that in Shangri-La studios. We're going to go platinum with that motherf*cker. I really believe that this is going to go crazy. People had a taste of what I could do and I've just been getting a lot better. Now that I've been working with Rick, he's really helped me become the artist that I'm going to be and take it to the next level. We in the league now, you know what I'm saying? Straight to the league.
Anyone else you want to shout?
I shot the video with my homie Todd Barret (aka LL); I co-directed it with Todd. Plug Saint Alfred, they always take care of us. I was like, "We got to get fresh for this video!" People who know are going to know.