Here's the Palace x Ralph Lauren Retail Price List
Ranging from $53 to $475 USD.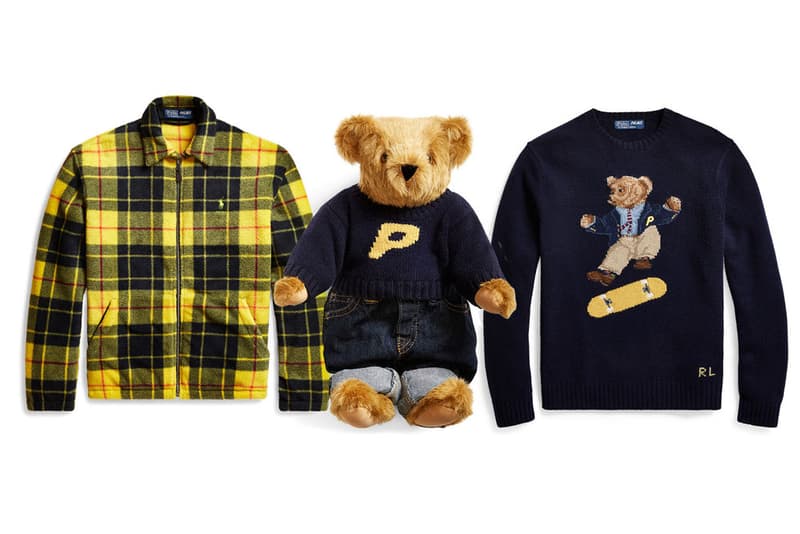 The retail price list for the Palace x Polo Ralph Lauren collection has been unveiled, with pieces ranging from $53 USD for a skate deck to $475 USD for the Kickflip Polo Bear sweater.
The highly-anticipated collaboration will release today, November 9 (11:00 am GMT /11:00 am EST), in-store and online at palaceskateboards.com and Ralph Lauren's web store. Japan will see a November 10, 11:00 am JST launch.
Check out the full price list below and see every piece from the collection and its David Sims-shot lookbook for reference. Let us know which piece you plan on picking up.
Palace x Polo Ralph Lauren Collection (all prices in USD)
Kickflip Polo Bear Knit Sweater – $475
Formal Slippers – $395
Corduroy Down Jacket – $350
Teddy Bear – $350
Fleece Check Print Zip-Up Jacket – $265
Silk Graphic Pajama Shirt – $295
Silk Graphic Pajama Pants – $295
Fleece Jacket – $265
Corduroy Appliqué Chinos – $195
Fleece Check Print Chinos – $195
Fleece Check Print Backpack – $185
Patchwork Button-Down Shirt – $165
Corduroy Car Appliqué Button-Down Shirt – $165
Rugby Shirt- $165
Fleece Check Print Hunting Cap – $85
Waffle Pocket T-Shirt -$65
Corduroy Cap – $65
Skate Decks – $53