Vince Staples Announces New Album Is Dropping This Friday
Featuring appearances by Kamaiyah, Jay Rock, Tyga & Lil Fade, amongst others.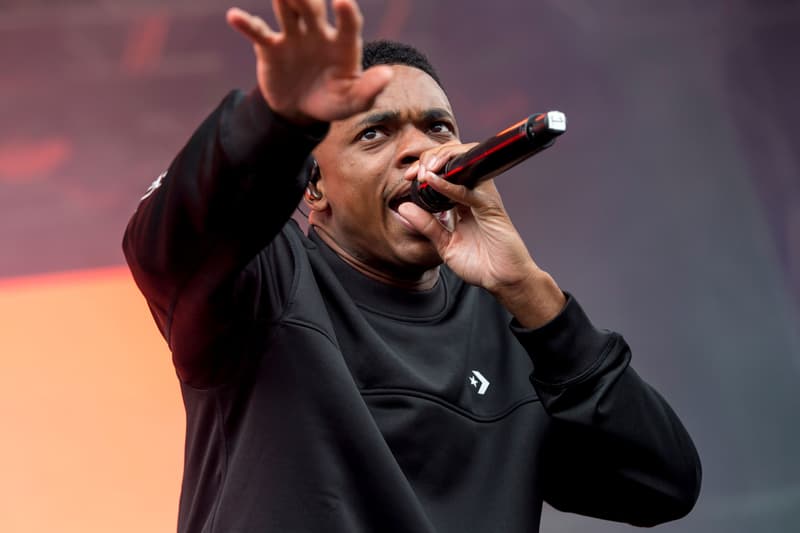 Rapper Vince Staples has just announced he will be dropping a new album this Friday. Seemingly coming out of no where, Staples made the surprise announcement via his personal social media accounts this morning. On Twitter, he announced the album would be dropping this Friday, November 2 and will feature appearances by "West Coast legends," like Kamaiyah, Jay Rock, Tyga and Lil Fade, amongst others. The yet-to-be-named project follows Vince's 2017 Big Fish Theory LP.
Over on Instagram, Staples shared a photo of himself as a child with the caption:
"As artists we are nothing without the fans. I took time off from recording my next album to make a very special project dedicated to my biggest fan and supporter since day one. He said he needed something that represented him and where he comes from so here it is. Thank you for years of loyalty, I do this for people like you. See you all Thursday @ 9pm Poppy Street Time!"
Check out his posts below. In related news, Cardi B lashes out at Nicki Minaj on social media.
GOOD MORNING CITCH WE GOT NEW VINCE STAPLES THIS FRIDAY

— Vince Staples (@vincestaples) October 29, 2018
WOW! This new Vince Staples will feature the likes of California legends such as Vince Staples, Lil Fade, Kamaiyah, Jay Rock, T Raw, Vince from Poppy AND MANY MORE !!!

— Vince Staples (@vincestaples) October 29, 2018