Usain Bolt Follows up His Impressive Football Goals With a Two-Year Contract Offer
Offered by Maltese club, Valletta FC.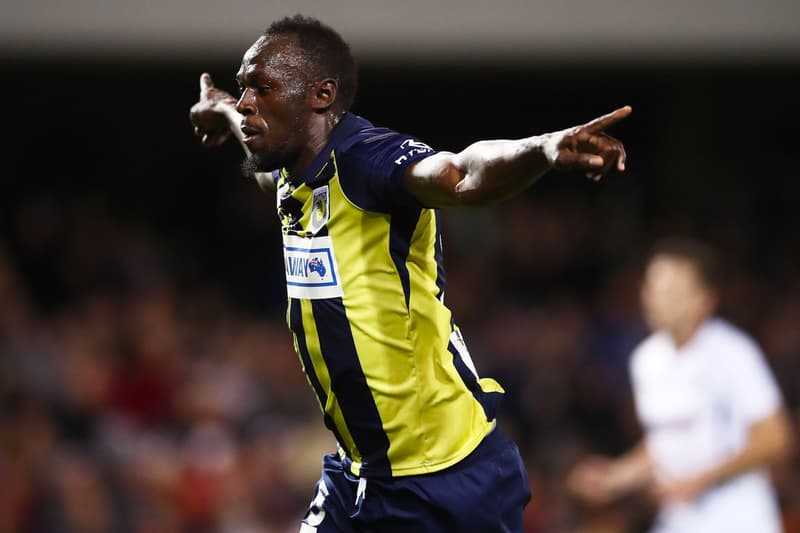 Last week, superstar sprinter Usain Bolt shocked football fans far and wide, scoring two goals for Australia's A-League Central Coast Mariners in his first ever professional soccer start. Not lost on Valletta FC's upper brass, it appears that the professional Maltese club has offered Bolt a two-year contract, although details of the alleged deal have still yet to be confirmed.
According to ESPN, Valletta FC's managing director and CEO, Ghasston Slimen, is hopeful a deal satisfactory to both sides can soon be finalized, allowing Bolt to participate in the team's Maltese Super Cup match against Balzan on December 13. Impressed with the athlete's raw ability on the pitch, Slimen relayed his intent to entice Bolt, saying "A champion is always welcome and at Valletta FC we believe nothing is impossible."
Elsewhere in the world of sports, Khabib Nurmagomedov accused the UFC of organizing Conor McGregor's bus attack.
BOLT HAS HIS BRACE! ⚡️

That's two goals tonight for @usainbolt!! What a moment in sport, don't think limits! #CCMFC ? @FOXFOOTBALL pic.twitter.com/0NeIH9i49V

— Central Coast Mariners (@CCMariners) October 12, 2018
Here it is, @usainbolt, the footballer, scores his maiden Mariners goal. What a moment! Don't think limits! ⚡️ #SWSvCCM #CCMFC ?@FOXFOOTBALL pic.twitter.com/X7zrqmrYCZ

— Central Coast Mariners (@CCMariners) October 12, 2018