Win the Most Coveted Sneakers at HYPEFEST Through GOAT's "Nice Shoes" Photo Challenge
Only available to attendees of the festival.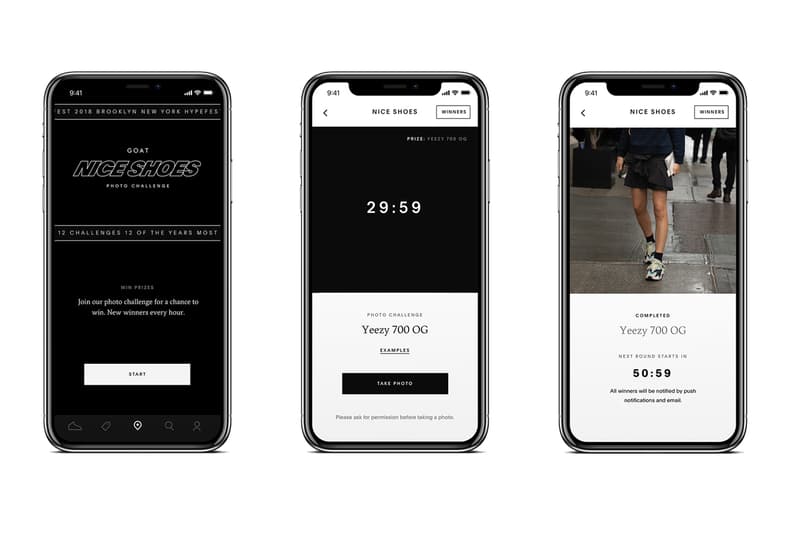 With HYPEFEST around the corner, GOAT is giving attendees a chance to win some of the most coveted sneakers through its "Nice Shoes" Photo Challenge.
Available only to guests at the festival who have the GOAT application, every hour between 2-8 p.m. EST, a sneaker will be announced on the app. Each challenge is 60 minutes and guests must seek out the silhouette at the festival. Once found, you must snap a photo and submit via the app for a chance to win those kicks. And with 12 chances to clutch a highly-coveted offering during the two-day outing, there will be two winners selected with each challenge.
To prepare for HYPEFEST and GOAT's "Nice Shoes" Photo Challenge, download the GOAT app and enable location services on the app as you head to the festival on October 6 and/or 7 in Brooklyn, New York.
The GOAT 'Nice Shoes' Photo Challenge is FREE to play, but only available for Hypefest attendees. All winners will be notified by push notification and email.