The Best New Music Releases of The Week: Future, King Krule, Kendrick Lamar and More
Add these to your weekend playlists.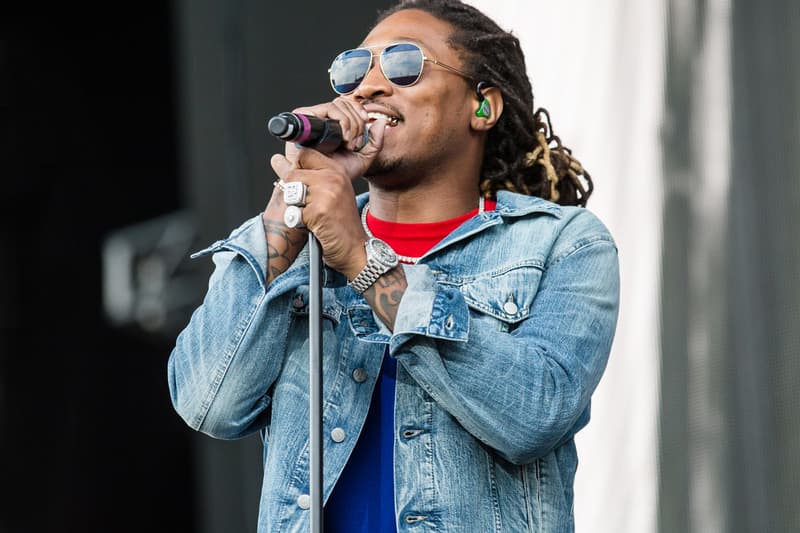 The midway point of October proved to be yet another album-filled week with some notable releases from The Wutang Clan, Gucci Mane, King Krule, dvsn and Belly amongst others. This week also saw a return from Eminem who shook the rap world up with his powerful, anti-Trump freestyle at the 2016 BET Hip-Hop Awards. Lil B also had some choice words for the world's biggest social media platform after he was banned from Facebook for allegedly using "hate speech," while one of Chicago's drill-rap pioneers, Fredo Santana, was battling some very serious health issues stemming from liver and kidney failure.
With Halloween right around the corner, we also saw a new remake for the 1978 Halloween movie theme song courtesy of Nine Inch Nails members Trent Reznor and Atticus Ross just in time for Friday the 13th. Check out all our selections below and let us know what you think.
Future, Young Thug & Chris Brown – "High End"
Young Thug and Future joined forces on the assist for Chris Brown's newest track, "High End." The song is the latest in a series of new singles from the R&B star as he prepares to release his eighth studio album, Heartbreak On A Full Moon on October 31. Say what you want, but Breezy is on a roll — every drop from the project so far has charted on the Billboard Hot 100 and it's very likely this one will too. Stream below.
Rex Orange County – "Loving Is Easy"
Tyler, The Creator-cosigned artist Rex Orange County shared a new single this week after BBC Radio 1 premiered the track as the "Hottest Record In The World" and rightfully so. Press play below to see why. Also be sure to check out the accompanying clay-motion video for the new single.
Kendrick Lamar & YG Hootie – "The City"
Kendrick Lamar is never too big when it comes to his hometown of Compton — especially with aspiring new acts such as YG Hootie. This week, the Compton rap duo dropped off a little something for their block called "The City." Check it out below.
King Krule – The Ooz (Album)
After taking the game by storm back in 2013 and then taking a sudden hiatus, King Krule officially made his comeback this week with a new full-length titled, The Ooz. The 19-track project comes via True Panther Sounds/XL and includes recent singles "Czech One," "Dum Surfer" and "Half Man Half Shark." Stream it all down below.
Gucci Mane – Mr. Davis (Album)
Gucci Mane might go down as one of the hardest working individuals rap has ever seen. This week, Radric Davis otherwise known to the world as Gucci Mane, dropped his eleventh studio album, aptly titled Mr. Davis. The 17-track album features guest appearances by The Weeknd, ScHoolboy Q, A$AP Rocky, Big Sean, Ty Dolla $ign, Monica, Young Dolph, Rico Love and Slim Jxmmi of Rae Sremmurd. Peep below.
dvsn's – Morning After (Album)
After making a splash back in 2016 with their debut album Sept. 5th, the OVO duo consisting of Daniel Daley and Nineteen85, are back with their new sophomore LP, Morning After. The 13-song tracklist is fronted by lead single "Think About Me" and supported by singles such as "Don't Choose," "Mood" and the Maxwell-sampled "P.O.V." As they did with their debut album, dvsn has kept their cards close at hand with this release, foregoing any guest features. Check it out below.
Stream Lil Cobaine & 24Hrs – "Lie To Me"
Lil Cobaine is still unknown, but what is known is the buzz surrounding the young singer after just a pair of new songs released on his SoundCloud three months ago, "Star" and "Let It Play." In just a matter of weeks, he's already garnered hundreds of thousands of streams and it's only growing from here. This week, the singer shared his 24Hrs-assisted cut called "Lie To Me," and this one might land him a record deal by the end of the year. Check it out below.
NBA YoungBoy – Ain't Too Long(Mixtape)
After releasing a pair of music videos this year, fans have been asking for a new tape and NBA YoungBoy has answered their call. This Week, the young Baton Rouge rapper shared his newest mixtape featuring eight tracks, including his latest hit "Confidential," which at the time of publishing has over 2.8 million views on YouTube. Stream the entire tape below.
Ski Mask The Slump God & Offset – "With Vengeance"
Ski Mask The Slump God continues his onslaught of new releases, now dropping a new cut with Migos' own Offset. Produced by one of the greatest ever, Timbaland, "With Vengeance" serves as the the first single from Slump's anticipated mixtape set to drop later this month. Listen in below.
WESTSIDEDOOM – "2Stings"
This week saw the release of WESTSIDEDOOM's second single, "2 Stings." Produced by The Alchemist, the sci-fi-esque track finds both respective rappers laying down an onslaught of gritty, in-your-face punchlines and verses as the beat just rolls out with layered spacey percussions and lasers. Definitely one of the most anticipated rap projects of the year — listen below and stay tuned.
Be sure to check out our previous music roundups for the best drops of weeks past.