A$AP Rocky Talks About His Relationship With Tyler, The Creator
Rocky also has a song with Playboi Carti and Big Sean coming.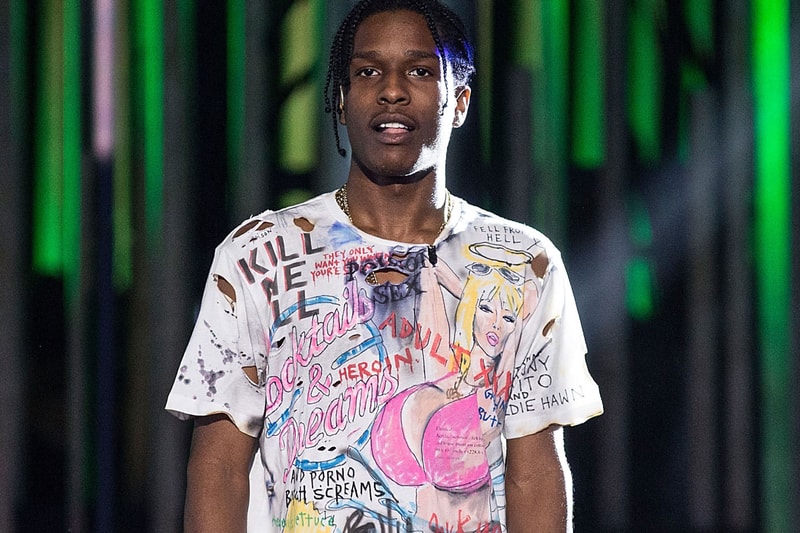 Last Friday, A$AP Mob released its album, Cozy Tapes Vol. 1 and shortly after, A$AP Rocky linked up with lyrics annotation website Genius to talk about the project and various other topics. The Harlem rapper talked about Yams's vision, what he thinks about the rap game, and his relationship with Tyler, the Creator. He also says that A$AP will release a new track called "Not F*cking, Not Coming," featuring himself, Playboi Carti and Big Sean. Check out highlights from the interview below and check out the full conversation here.
On Yams' vision

"Yams' vision was just what we doing right now. Me being so eclectic, it shouldn't be my vision because I have my own vision," Rocky explained. "[…] It's all about us moving as a group collectively to where it reveals and it shows everybody's individual personality. I don't want ASAP to look like a bunch of mini-mes because I came out first, and that's the Yammy vision, just to be ourselves and keep it moving."

On who he respects

"Like Tyler, The Creator, that's my n*gga. ScHoolboy Q, French Montana, Danny Brown—they're my bros right there. But I don't really f*ck with a lot of these rap n*ggas man, because they… I'm not even gonna get into that, but what I will say is, I got darkness in my heart but I'm not just gonna let that take over and be the thing that reflects who I am as a person. I gotta be Yams to an extent now. I've gotta be the one who shakes hands and kisses babies and sh*t, and keeps relationships poppin'."

On his relationship with Tyler, the Creator

"It was funny how the song happened. We (Lil Yachty, Lil Uzi Vert, and Yung Gleesh) all was just at the house. […] It was probably like 7 p.m. and Tyler walks in the house like [imitating Tyler] 'What the f*ck, dude? What's everyone passed out for? Did you guys have a party or some sh*t?' I started playing music. Mind you, Tyler don't smoke or nothing. I got this n*gga around all my ghetto friends, shooters an' sh*t. This n*gga's on the Segway like, 'Who's that guy with the red hair? He sounds like Andre 3000!' I said, 'That's Lil Yachty.' He said, 'Lil what?'"

On Tyler's ability to rap

"He bodybagged that sh*t, n*gga! For me, that was the point of that song. […] Wait until you hear new sh*t we've got coming. We've got even more crazier sh*t. That n*gga is just as much blood to me as most of my A$AP n*ggas. That's my bro. I wish I knew that n*gga my whole life."