Kendrick Lamar & Anderson .Paak Team up for "Tints" MV
Watch the duo hang out with the Grim Reaper.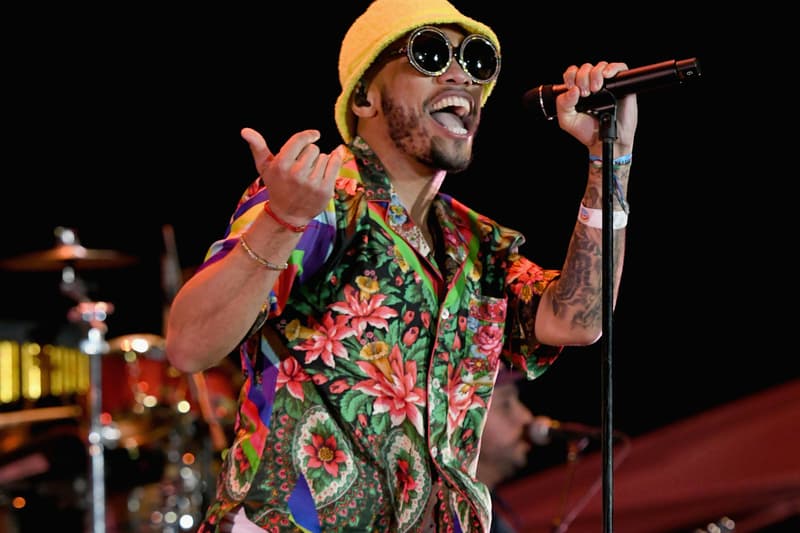 Anderson .Paak and Kendrick Lamar have finally released the visuals for their "Tints" collaborative track. The accompanying video sees the duo appearing as a range of different characters who can be seen going to the strip club and hanging out with the Grim Reaper.
"Tints" made its debut on Zane Lowe's World Record on Beats 1 which will be featured on .Paak's upcoming Oxnard LP. On Oxnard .Paak stated:
"I loved how the west coast growing up in Southern California we used to have a real sound and we just wanna bring that back. That's what the record feels like, sunshine, good weather, beautiful women, great food, at night you know the freaks."
Watch Kendrick Lamar and Anderson .Paak's "Tints" video below and exclusively over at Apple Music. Oxnard drops on November 16.
In more music-related news, Takeoff released his first solo single, "The Last Memory."
WORLD RECORD. Playing #TINTS with the man @zanelowe on @Beats1 Listen nowwwww ?? https://t.co/Gn5Gr1EicE pic.twitter.com/t1eUQGhooo

— CHEEKY ANDY (@AndersonPaak) October 4, 2018
#TINTS VIDEO IS HERE! Watch now on @applemusic https://t.co/UCTa6ed0y2 pic.twitter.com/cqhGVmZLzL

— CHEEKY ANDY (@AndersonPaak) October 26, 2018
11.16.18 #Oxnard pic.twitter.com/aSsd68VrSS

— CHEEKY ANDY (@AndersonPaak) October 10, 2018