Saudi Arabian Soccer Player Could Go to Jail for Dabbing
The move is basically illegal in the country.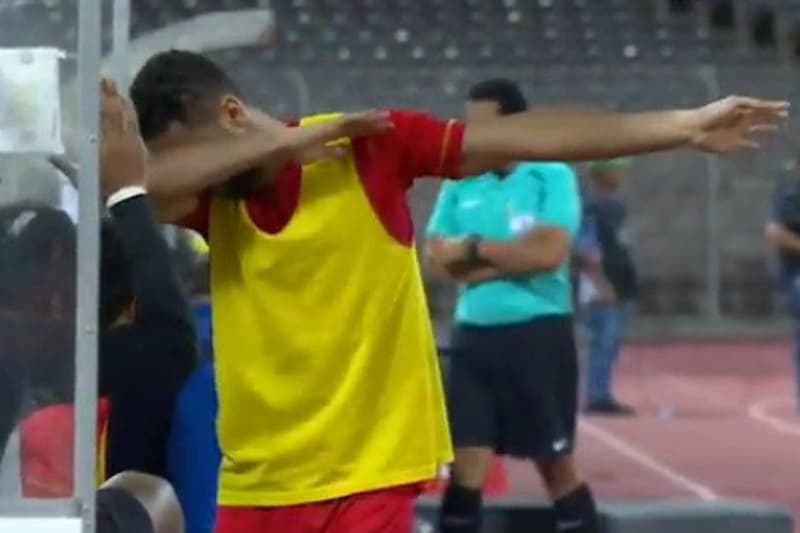 A Saudi Arabian soccer player could be facing serious jail time after being caught dabbing during a recent match. Dabbing a teammate that attempted to give him a high-five, the moment broadcasted during the game prompted an announcer to mutter repeated "no"s in dismay as dabbing is basically illegal in Saudi Arabia.
The big fuss regarding the move is a result of the Saudi Arabian National Committee for Combating Drugs creating the idea that dabbing is connected to drug culture. Seeing dabbing as a "harmful influence on youth," the president of the committee warned, "those who promote it in public events or on social media will face consequences" earlier last year. It would not be that surprising if the soccer player is jailed, as Saudi authorities placed famous Arabian singer and TV host, Abdallah Al Shahani, under arrest after footage of him dabbing on stage surfaced.
Watch the clip of the Saudi Arabian soccer player dabbing and the announcer reacting in horror below and let us know what you think about the desert country's restriction of dabbing.
For more sports news, learn why Russia is being banned from the upcoming 2018 Winter Olympics.
?#الوحدة_النجوم #دوري_بلس pic.twitter.com/niD2b8ncC9

— دوري بلس (@dawriplusksa) January 3, 2018