Remembering David Bowie: His Top 5 Greatest Albums
Revisiting the work of one of the most influential artists of our time.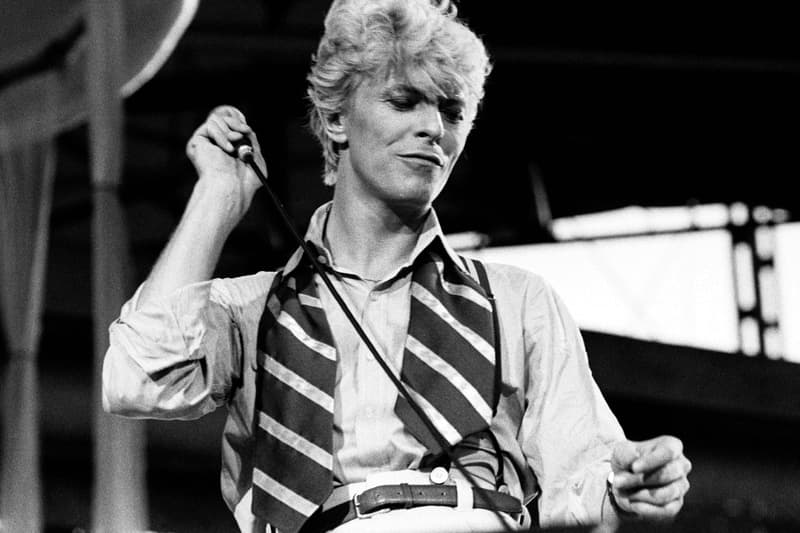 The news of David Bowie's tragic passing earlier today was a shocking and saddening experience for his fans. According to his reps and social media accounts, Bowie passed away after an 18-month-long, courageous battle with cancer. The pop-rock chameleon and iconic superstar was considered by many as the most influential artist of our time, and to some, even surpassing other greats like The Beatles and Bob Dylan. It was only two days ago on his birthday when the English musician released his twenty-fifth and final studio album Blackstar. It was called by Andy Gill of The Independent as the "the most extreme album of his entire career" and the record received universal critical acclaim. His career has spanned five-and-a-half decades where he released countless albums and pioneered a few genres and styles like glam rock. In remembrance of the renowned icon, we celebrate his life and work and have listed five of what we thought were his greatest albums.
---
Hunky Dory (1971)
This LP has been described as "a sweeping, cinematic mélange of high and low art, ambiguous sexuality, kitsch, and class." Being his fourth album, it was recorded in the summer of 1971 and was the first record released by RCA Records, which became his label for the next decade. When the folks at label heard the record, they quickly signed him to a three-album deal. Combining folk rock, glam rock and art rock aesthetics, critics called it the "most inventive piece of song-writing" his "most engaging album musically" at the time. Most major music publications have placed Hunky Dory in their top 100 greatest albums of all time lists.
The Rise and Fall of Ziggy Stardust and the Spiders from Mars (1972)
Ziggy Stardust is Bowie's fifth album and was regarded to be an even better collection of work than Hunky Dory. Loosely based on a story of a fictional rock star named Ziggy Stardust, a bisexual rock star-messenger for extraterrestrial beings, this piece of work addressed the artificiality of rock music at the time and tied in topics of politics, drug use, and sexual orientation. Although met with a lot of controversy by those who didn't understand or embrace the progressive themes, many publication like Rolling Stone and Time named it one of the best albums ever at the time, and its ranking only continued to rise as time went on.
Station to Station (1976)
His tenth studio album, Station to Station, was a transitional body of work for Bowie because it incorporated the funk and soul aesthetics of his previous work but added a new dimension of synthesizers, krautrock, romantic balladry and motorik rhythms which were influenced by German electronic bands like Neu! and Kraftwerk. It was the last album about his character, the Thin White Duke, and was created while Bowie was heavily under the influence of drugs, especially cocaine. Although he infused all these styles together, it became one of his most accessible albums ever.
Low (1977)
Low is the 11th studio album by Bowie, and it is co-produced by Tony Visconti. Although most of the album was recorded in France and was only mixed in West Berlin, it is the first of his infamous "Berlin Trilogy," a series of collaborations with Brian Eno. It utilized a much more experimental and avant-garde style compared to his previous work and is again regarded as one of Bowie's most influential releases. At first, the reception was mixed, criticizing Bowie for his inability to master the avande-garde aspect of his sound but eventually it made it to many critic's "best album" lists.
Scary Monsters (and Super Creeps) (1980)
This is Bowie's 14th album and would be RCA Records' final release with him. It was the first album following his "Berlin Trilogy" and was considered by biographer David Buckley as "the perfect balance" of work. While the "Berlin Trilogy" was critically acclaimed, it didn't do so well commercially. Scary Monsters, however, was able to peak at No. 1 in the UK and it helped him restore commercial standing in the US. Although Bowie had many great albums after this, many considered SM to be his "last great album"; his great releases were often referred to as being "the best album since Scary Monsters."