Lil Pump Gifts His Crew $350,000 USD Worth of Chains
New year, new bling.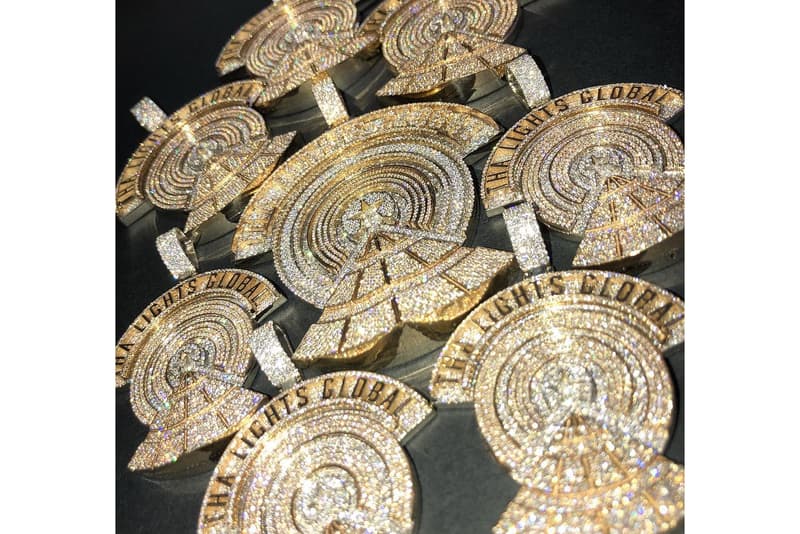 Rapper Lil Pump continues to make headlines these days, having recently become a free agent after his voided Warner Bros. contract. But it looks like Pump still has plenty of cash to spend on himself and his friends. According to TMZ, Pump hooked up with NYC jewelers Avianne & Co on eight custom-made "Tha Lights Global" chains for his crew, costing a whopping $350,000 USD.
A picture provided by Elliot Avianne of Avianne & Co. showcases the eight chains, one larger than the other seven sitting in the center. The chains range from 10 to 30 carats. Take a look at the the chains above.
Recently the rapper's hit song "Gucci Gang" was parodied by famed comedy sketch show, Saturday Night Live. Check out "Tucci Gang" here.