Kris Van Assche on Dior Homme's Latest Tribal Inspired Offering
The brand's Artistic Director on balancing heritage with ambition.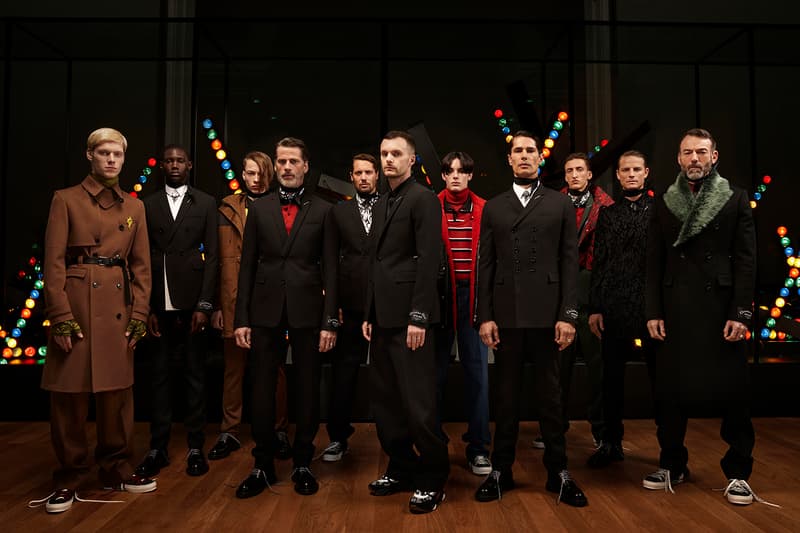 At this season's Paris Fashion Week Men's, Dior Homme unveiled a collection that was all about balance. Balance between the fashion house's status as the pinnacle of tailored formal wear and its more recent forays into more casual looks, a balance between retro, pop-culture motifs and classical, timeless pieces and, perhaps most significantly, a balance between a brand's legendary heritage and its vision for the future.
We sat down with the label's Artistic Director Kris Van Assche before the show to get his thoughts on how to walk that fine line and what he's learnt in his decade-long tenure at Dior Homme.
What can we expect from today's show?
I guess this collection is my way of reacting to our times. There's an overload of information, there's an overload of mixing between high end and low end, between street and luxury and there's so much information that I honestly believe that a lot of people and kids get lost within that and it made me think about "what is the identity of the brand?" "what is Dior Homme?" "what is my identity as a designer?" Of course, I've always been about casual, I've always been about sportswear. I like a baggy trouser, I like a good sneaker, I like a good backpack, but Dior Homme is also about proposing a very tailored silhouette. Everybody's saying "tailoring is over," "nobody cares," "everybody just wants to wear hoodies and parkas and whatever," which I also like, and it's not like as I'm looking down on that, but I feel that at Dior, we also have to propose the alternative. So a big part of the show is about extremely precise tailoring, about being very body conscious, very tailored because that is also what we stand for. The contrast between both just makes each element stand out more.
Do you feel that balance of formal and streetwear is something Dior have an ownership of?
Yes, and there's two reasons for that. The first is that obviously we make and work on our collections in our in-house atelier and we have these really incredible tailors who basically have 20, 30, 40 years of experience so it's a real pleasure to be working with them. Tailoring for us is really the core of what we do. The other reason is that obviously this is also about Mr Dior. Mr Dior himself is very famous for the bar jacket which was masculine inspired because it took a lot of inspiration from military parade clothes. A lot of his jackets were very much about structure, about a very precise, conscious fit so to combine those two makes total sense and it's actually what I've done for a big part of this collection. I looked at some 40's and 50's archives and the very precise details of collars, of lapels, of pockets, of cuts, and re-transcribed those onto a male suit. It's literally taking ideas from the 40's and 50's and translating those to a man's body.
Why do you think it's important to hold on to a brand's heritage and not get 'lost in the sauce'?
Because I feel you've got to know what you're good at. I think sure, we make great hoodies, great parkas and backpacks and sneakers, and I like all those, I'm wearing them myself. It's not a problem, but what we do better than the others is tailoring. You really notice it, talking to the models, they're 17, 18, 19 years old and they really love the suits. I have this big mirror in my office where I do the fittings and when they look at themselves you really notice that they like it. They come in wearing jeans and hoodies so if I put them in jeans and hoodies they'll like it because it's a nice hoody. But if I put them in a suit, they rediscover themselves and a sense of – and it might sound a little pathetic – but they rediscover a sense of power dressing or something. They look at themselves in a very different light. And they tend to like it.
Do you think that's a direction the brand will continue on?
I think it's about keeping the balance right. But it's also about the contrast. I think as long as there is contrast the message gets over stronger. If I were to choose, it would make more sense for Dior to present a collection only about tailoring than a collection only about sportswear. That would not be right for the brand. But the thing is, I don't have to choose.
1 of 4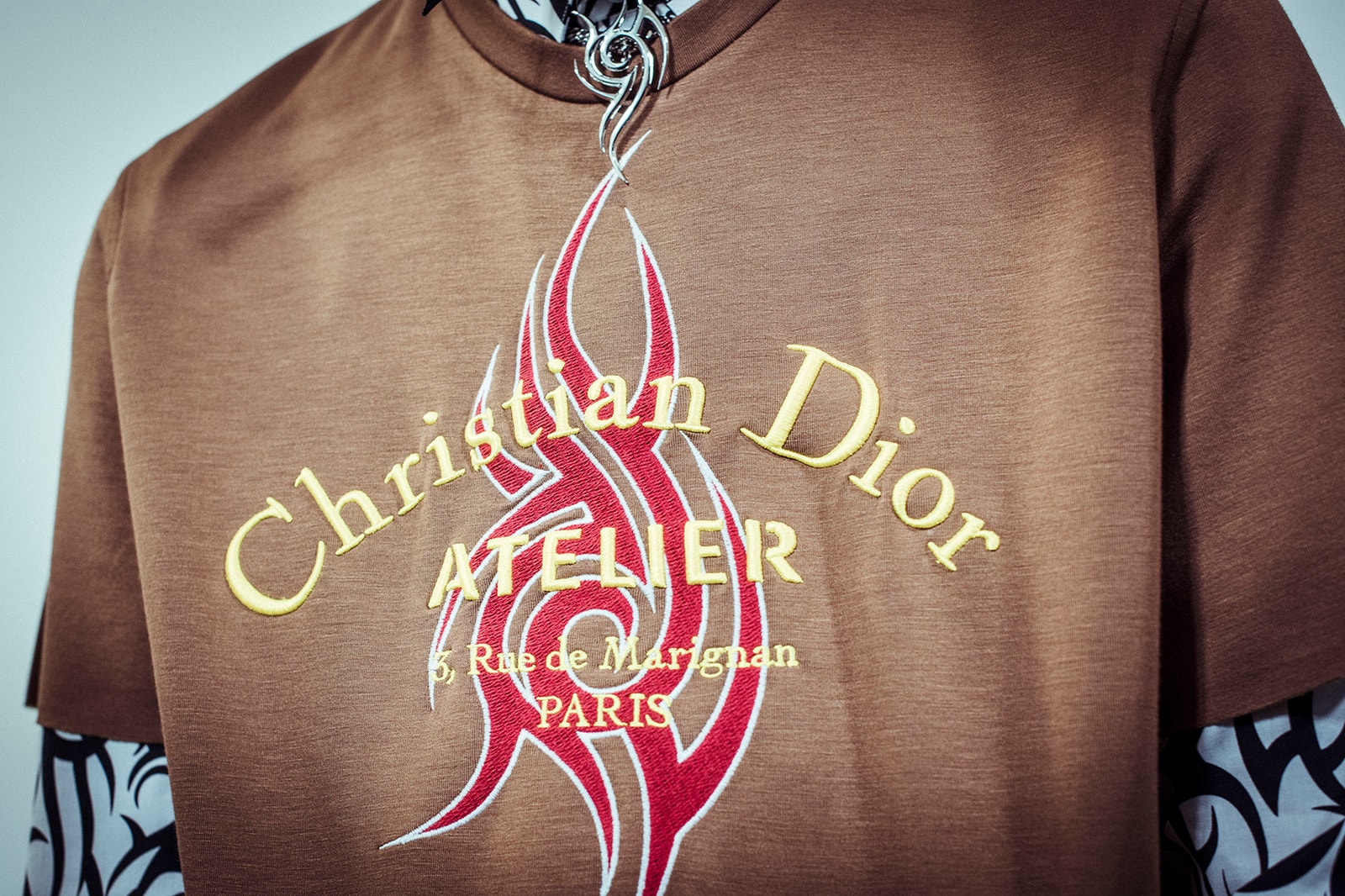 2 of 4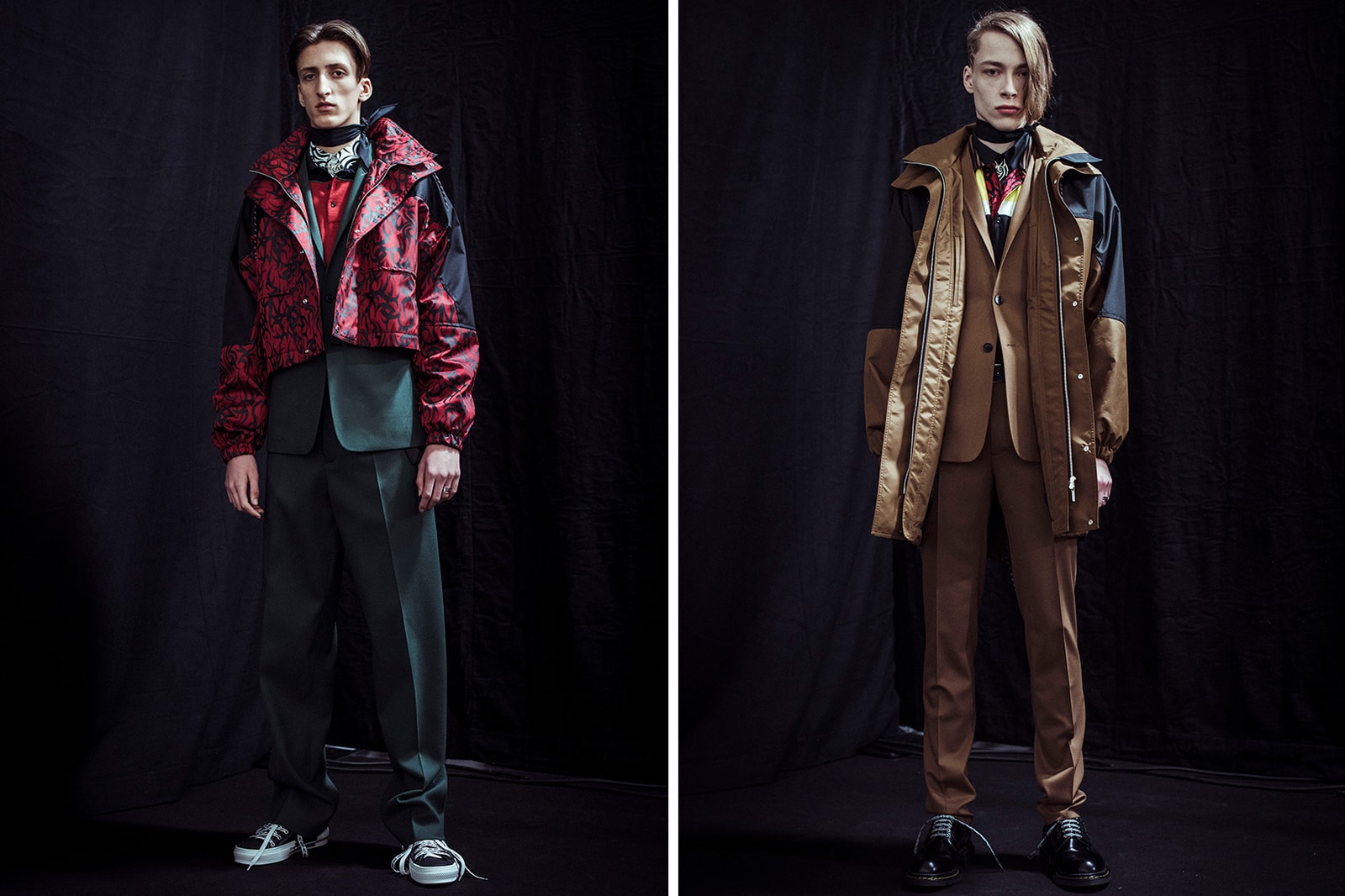 3 of 4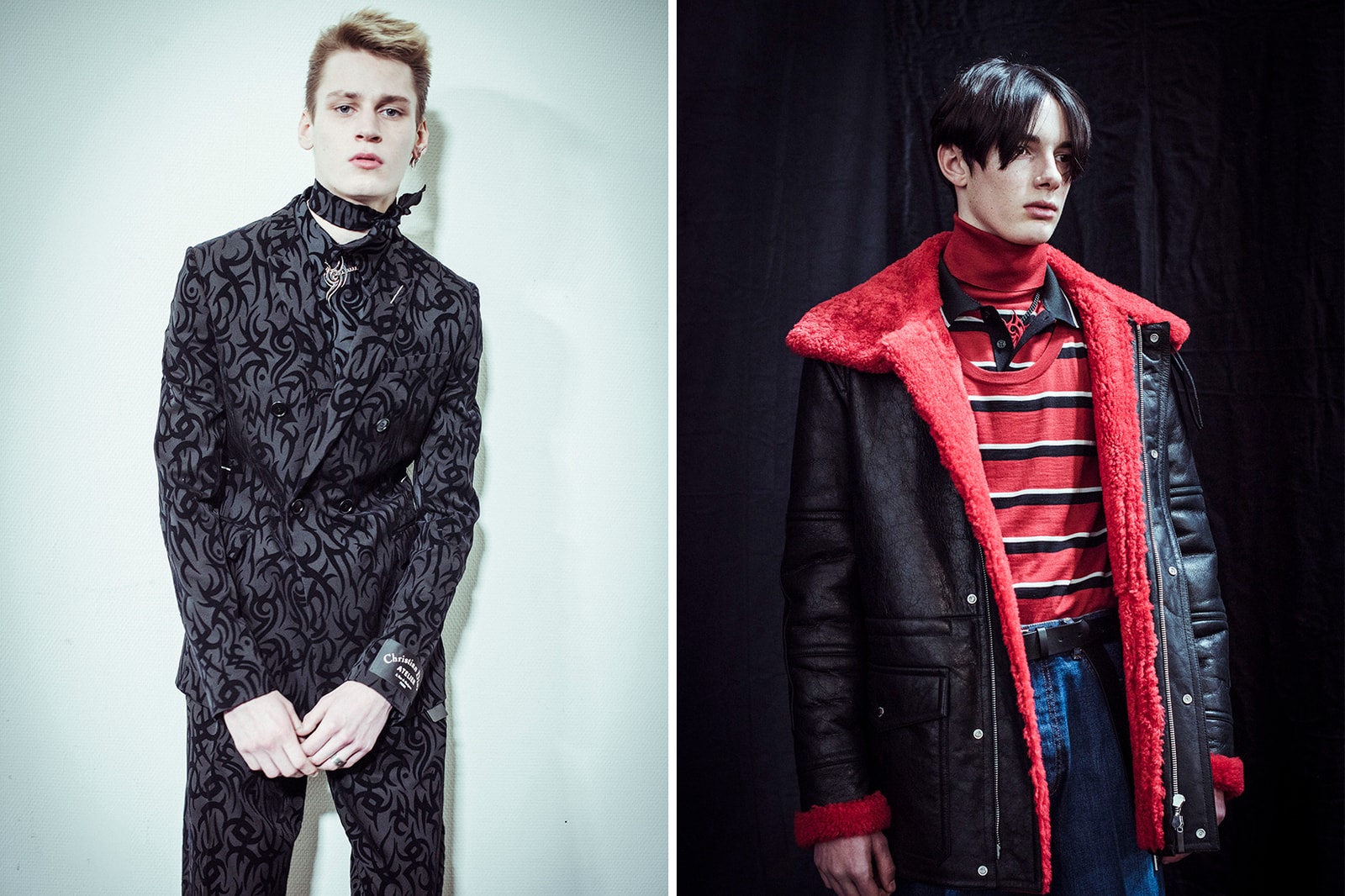 4 of 4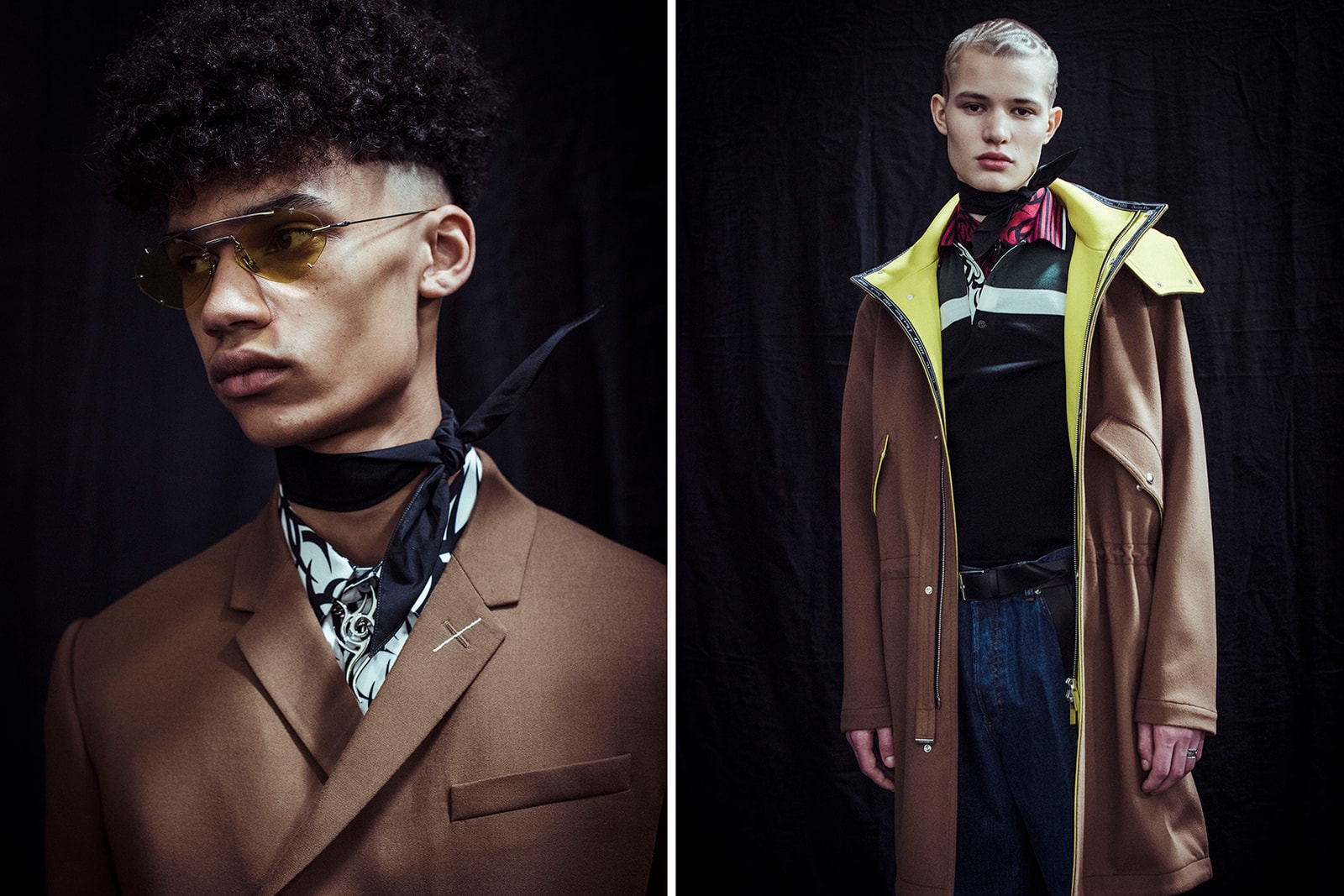 You've been at Dior for over a decade now, how has your work evolved over that time?
There is certainly a constant in my work, because it's always been about that type of contrast. I work in many different ways, but it's always been about tailoring and the more casual coolness of it. So that's a permanent, but the brand has grown a lot. The brand has gotten a lot bigger and so the needs just keep evolving and growing so I'm constantly adapting to the needs of the brand. But it's an interesting ride and I'm certainly not complaining that things are going so fast and growing so fast.
What pieces from today's collection do you think will surprise people the most?
I think clothes-wise, people are going to be very surprised by the sculptural aspect of the tailoring because it's not part of the 'visual moment' that we see now. I think the tailoring is definitely a proposal you won't see elsewhere. I guess the five megastars I had come back [will surprise people], because I invited Cameron Alborzian, Mark Vanderloo, James Rousseau, Arnaud Lemaire and Alain Gossuin and all of them, when I was young, made me dream about fashion. Those were the guys making menswear, so to have them come back 20 years later is cool because they made me dream about fashion and here we are.
Do you think they're excited to be back on the catwalk?
Well I hope so. They seem to be. I'm sure it's fun for them. I know Cameron hasn't walked a show for 20 years or so, and they all agreed really fast. It's funny to see them with the young kids, but the title of the show is "Forever Young", so there you go.
Thanks Kris, good luck with the show.