EXCLUSIVE: iSHi Remixes Axwell & Ingrosso's Pusha T Collaboration "This Time"
iSHi premieres his latest speaker-shattering production and speaks on what comes next.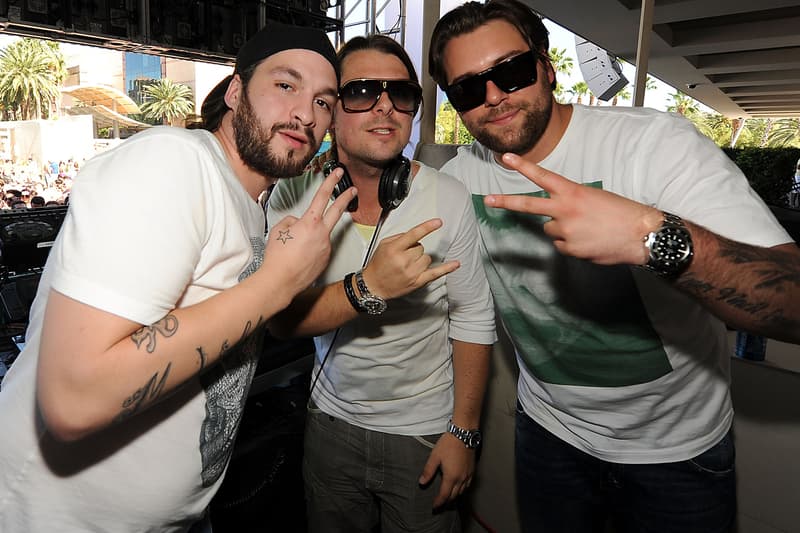 There's a reason why so many different, acclaimed artists from all sides of the spectrum feel comfortable putting their name next to Swedish sound architect iSHi. The Stockholm producer has been fine-crafting his musicianship and abilities as an artist since he was a teenager, while his current resume boasts work for artists ranging from Usher and Ne-Yo to Shakira and Lupe Fiasco. Superstar industry executive and entrepreneur Ash Pournouri made him his first major prospect when decided to branch out from dance music. Following a listening session of his his massive, Pusha T-assisted single "Push It," Rihanna called his work "amazing." Without a doubt, iShi is one of Sweden's strongest minds when it comes to behind-the-boards alchemy.
As his latest major single "We Run" — featuring Wale, French Montana and Raekwon — positions itself to make an impact, we linked up with iSHi to introduce the salvo before his next storm and catch up on what he's been planning and plotting. Once again attaching his alias next to Pusha T's, iSHi has cooked up a frenzied, speaker-shattering rework of Axwell and Ingrosso's "This Time." The original was already enough to stir up dancefloors at festivals and clubs worldwide, but this one stands to send cracks through the pit. You can check out iSHi's remix of "This Time" below. Keep an eye out for more remixes and original music from iSHi, all of which should arrive in the near future.
When it comes to remixes like this latest pair of releases, do you approach reworking the music of others different than creating your own original productions? If so, how do they differ?
It's all about identity. My own productions are about giving the essence what the iSHi project stands for musically – that place where pop, hip-hop and electronic sounds can meet. With remixes it's about blending that into other musical worlds, you can break the rules a little more.
What moved you to remix an Axwell and Ingrosso single?
I've known Ax and Seb for a long time now and their work has always been a huge inspiration. I was lucky enough to work with Pusha for my debut single 'Push It,' so when I found out Ax and Seb had a track with him I couldn't resist giving it my own touch.
How important do you believe Axwell and Ingrosso were to the global development and more recent explosion of dance music?
I think they were essential to it. What those guys have achieved both within their solo careers and as Swedish House Mafia shaped a generation of dance music fans. Being from Stockholm it's been hard not to be inspired by their dedication and work.
You've worked with your fair share of high-profile names in the past. Are there any other well-respected, big-name artists you are currently working with for future releases?
There's plenty of people I still want to work with .I try not to think about it in terms of big name, but more who is going to be the most exciting to work with. I've been lucky enough to work with guys like King Mez more recently, which was a really cool experience.
After these remixes, what's next for you? Do you have any specific plans for releasing music in 2016?
My new single "We Run' will drop January 29 on PRMD Music. We've got Wale, French Montana and Raekwon along for that one, it's a very proud moment for me. From there I am working on an EP of brand new material and eventually I want to start edging towards my debut album. Lots of new music is coming, that I can promise.
When it comes to the current solo music you're working on, how would you explain and describe the sound?
Are you moving in any different directions or experimenting with any new styles? It's the sort of music that is going to make people who are obsessed with specific genre sounds a little distressed. People use the word 'raw' a lot when talking about my music, which I kind of like.