Aaliyah's Hits Are Now Available on Apple Music
Download them before they are gone.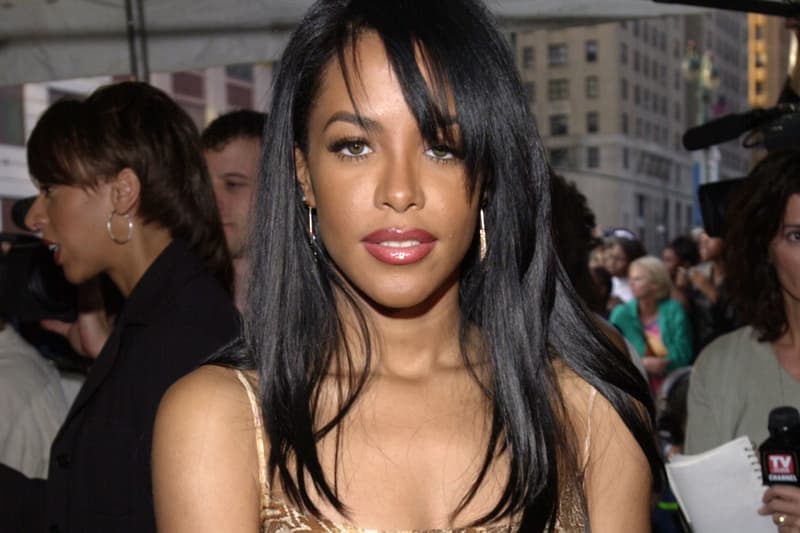 For those who don't know, Aaliyah's catalogs are hard to find on streaming services such as iTunes, Spotify and even Apple Music. The reason behind this involves Aaliyah's former music label Blackground Records. The company sold hundreds of hit songs that were under the label (including most of Aaliyah's music) to Reservoir Media Management. After acquiring her music in 2012, Reservoir Media Management decided not to release her tracks to any of the beloved streaming services.
Then in 2013, a company called Craze Digital put some of the R&B princess's music for sale illegally on iTunes. After some legal back-and-forth, the company eventually took the tunes down. However, today Aaliyah's posthumous 2005 compilation, Ultimate Aaliyah is now on sale on iTunes and available for streaming on Apple Music thanks to Craze Productions. So hurry up and download the tracks before they get taken down again.
I already have all her albums including this Ultimate box set but finally!!!! Aaliyah's real music is finally on iTunes pic.twitter.com/7ZgyzQmRiA

— #SWAVEY (@ashleyURIV) January 11, 2017
Y'all better download what you can because it won't be long before Aaliyah's music is off of iTunes again..

— Ms Darlinnn (@ThatsJustDarlin) January 11, 2017
@AaliyahHaughton @RAD_6 so is the new uploaded #Aaliyah music on @iTunes & @AppleMusic legal? it's under CRAZE PRODUCTIONS

— Saba Hattin (@saba_hattin) January 11, 2017