Justin R. Saunders Previews the Next JJJJound and Victory Sportswear Sneaker
With optional green laces.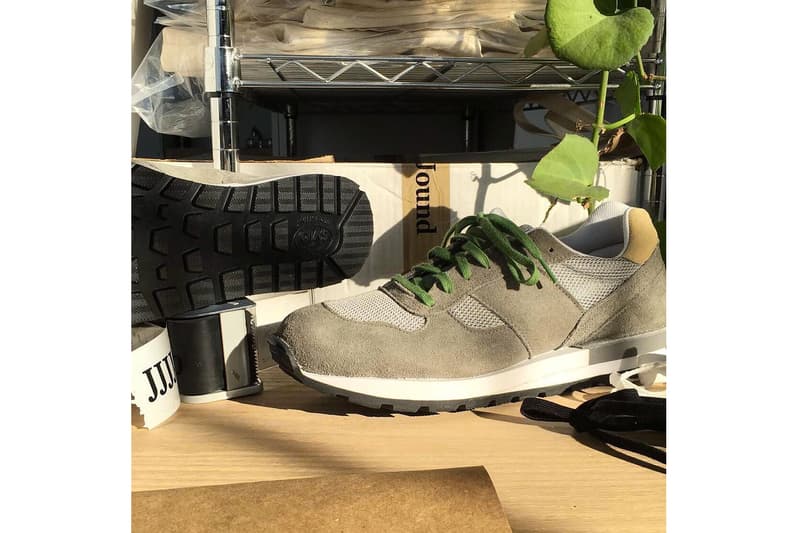 According to Justin R. Saunders, "Lot 2" of the JJJJound and Victory Sportswear Trail Runner is expected to release at the end of September. The sneaker which is inspired by an '80s marathon shoe features nicely balanced portions of mesh and suede in grey, with a beige heel tab, white midsole, and interchangeable green laces. Men's and women's sizes will be available. Check back as more details become available.