The Vision Mercedes-Maybach 6 Gets a Cabriolet Update
Mercedes brings a soft top to its gorgeous luxury concept.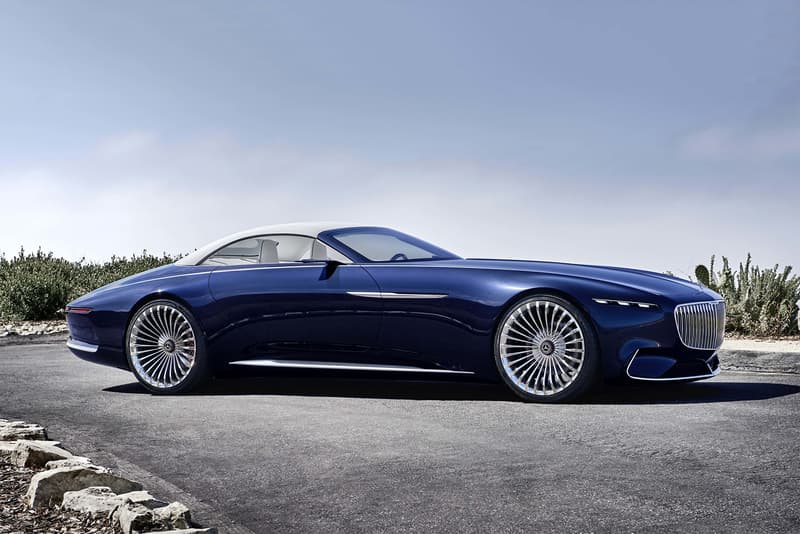 1 of 5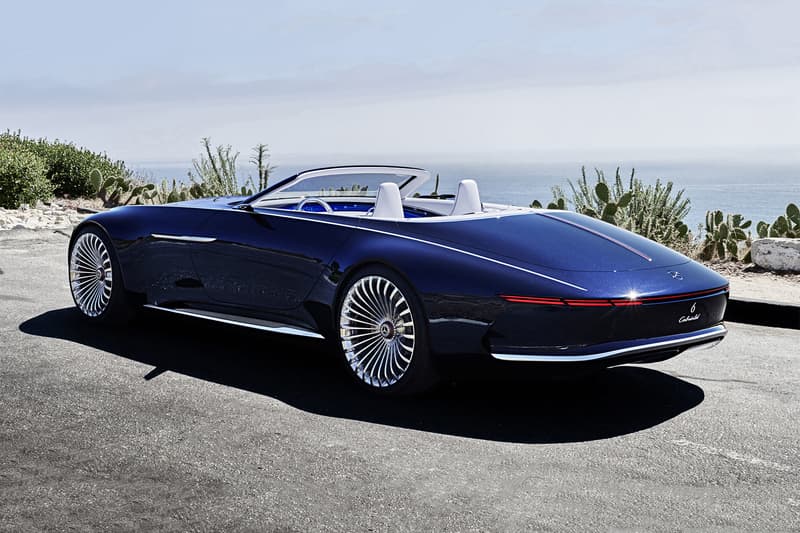 2 of 5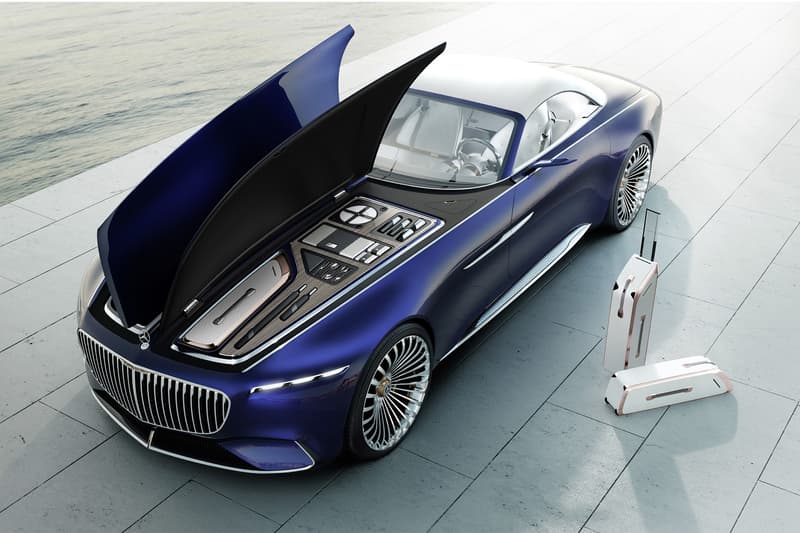 3 of 5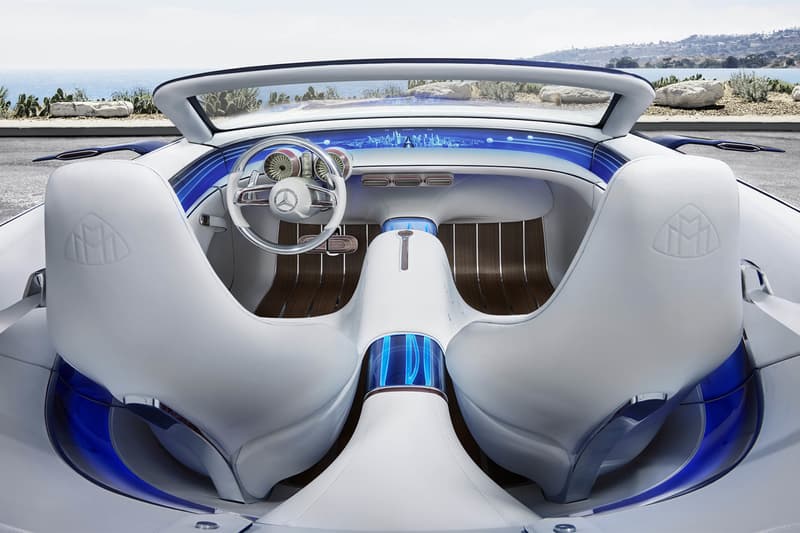 4 of 5
5 of 5
If you thought that the Vision Mercedes-Maybach 6 was a beautiful concept, check out the cabriolet edition of the vehicle. Unveiled a year after the original fiery red production debuted for 2016's Pebble Beach Concours d'Elegance, the new edition of the 19-foot-long coupe once again offers 750 horsepower via its electric motors and has a range of 200 miles on a single charge. This time around, however, the vehicle ditches its original paint job in favor of a deep blue look to go with its new soft top. The cabriolet also ditches last year's wheels in favor of a classic multi-spoke look while employing rose gold accents throughout. The design even offers up custom suitcases along with umbrellas and dinnerware — all of which is comfortably tucked beneath the storage space of the lengthy hood.
Naturally, the Vision Mercedes-Maybach 6 will probably never make its way into full-blown production mode, but perhaps Benz will utilize some of the concept's stylish cues in the years ahead.