This Videographer Went From Garbageman to Working With Kanye West & Travis Scott
Meet Tyler Ross.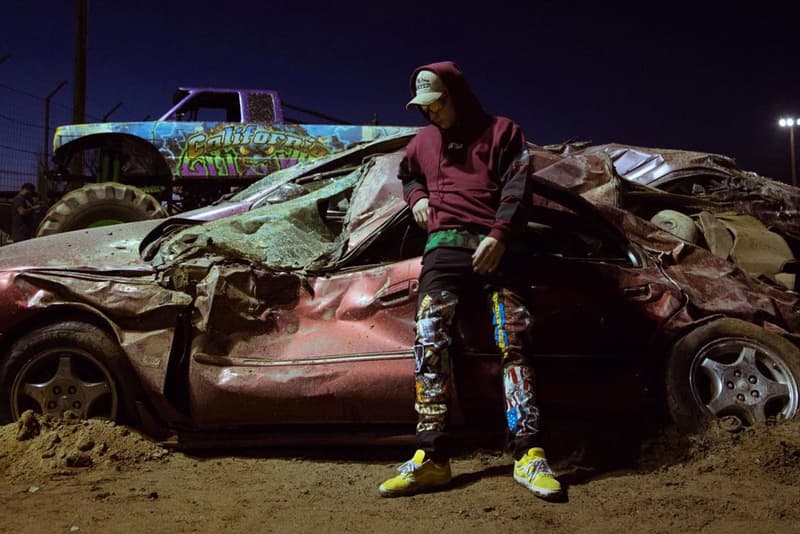 Canadian videographer Tyler Ross worked as a garbage man just four years ago, back in 2013. In a new interview with Complex, Ross reveals that he was "shooting videos part time" but wasn't making enough to make ends meet. Born in Nova Scotia, WhiteTrashTyler had actually graduated college with a marketing degree but turned down an office job at a tobacco company upon graduation, working instead as a garbage man in order to make ends meet. He flew to LA knowing he "wanted to do something more creative," hopping on every possible opportunity and sleeping in hostels on Fairfax Avenue or on friends' couches, including Gabe of Uzi's.
Eventually, Ross has contributed to West's "Famous" visuals and shot behind the scenes videos of Kanye's Saint Pablo Tour. He also edited Drake and 21 Savage's "Sneakin'" and Future's "Use Me" and "My Collection" music videos. Ross is currently on the road with Travis Scott, who is currently on tour with Kendrick Lamar. Check out a few highlights from the interview below and head over to Complex for the full article.
How did you start working with Kanye West?

I met Gabe from [Los Angeles-based group] UZi and he was making music and directing videos at the time. I was sleeping on his couch and would just help him with whatever I could. Then when Ian Connor started creative directing for [Kanye West's clothing line] Yeezy, he told 'Ye, "You should have people filming this stuff using a VHS camcorder.' So Kanye brought Gabe in, and Gabe asked me to help.

You shot some of the footage of interactions between Kanye and Travis that wound up in Travis' La Flame documentary. Tell me about that.

Travis was about to put out La Flame but he knew I had filmed him and Kanye together a bunch of times, so they asked me what clips I had. So I sent them a little reel of different shots that I had. After Kanye approved them, they added some of it in the documentary. I shot Travis testing Kanye's [floating] stage for his Saint Pablo Tour, Travis gifting Kanye a watch, and Travis in the crowd at the Saint Pablo shows.

What's your favorite moment so far from being on tour with Travis?

He had a show in Houston and his mom surprised him with a visit from his old teachers. That was special because Travis said he was basically failing one of his classes but his teacher really loved him and believed in him. She basically passed him because she knew he was a special kid. His mom was crying. That happened right before he went on stage. Being able to see people's growth and hear stories like that is pretty special.